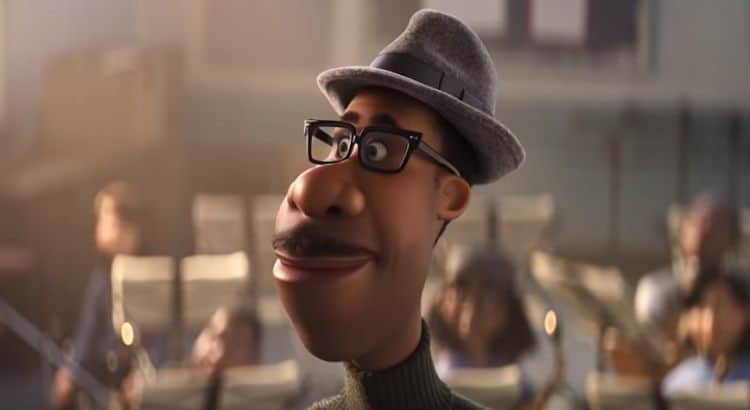 In the midst of the chaos and mass panic in late 2020, Pixar released another film called Soul, which is about a middle-school band teacher whose life seems to be finally taking a turn for the best until a freak accident occurs. From there, Joe is stuck in-between heaven and hell, and the middle-school teacher must find the true meaning of life, to truly understand what it means to live. Now, the animated feature didn't exactly go unnoticed because it won two Golden Globe and Academy Awards. However, since the feature was pulled from theaters and was notably in competition against Wonder Woman 1984, I think it's important to highlight why Soul is another Pixar/Disney film that you simply can't miss. One of the reasons that Pixar is arguably the best animation studio out there in Hollywood right now is due to the fact their films aren't just a popcorn affair that gives parents a reason to distract their kids for a couple of hours; Pixar films are a masterclass in storytelling. The company somehow manages to inject timely and important themes that never feel preachy or manipulative.
Pixar's films aren't met just for kids. Adults can go into these movies and enjoy the complexity of their characters and story that's unfolding in front of their eyes. Toy Story isn't just about a talking toy cowboy and Buzz lightyear trying to get back home to their owner Andy; It tackles jealously and the dangers of it. It also highlights friendship and the value that comes with it. Zootopia is actually a meatier topic, where the most important issues discussed are prejudice within a judgmental society. The Incredibles is about the importance of family, the strength in accepting your identity, and how for the most part, good triumphs over evil. I can keep going on about each and every Pixar film ever made and the valuable life lesson that comes out of them, but you get the point of my statement. The insane thing about Pixar's films is how seamlessly they manage to mix these important topics without being overly complicated or superficial. Soul is another film that adds another well-meaning value to life lessons, namely time and death, in addition, to finding your true purpose. What's also great about this animated film is that the focus is predominantly on an African American cast; however, unlike most features, Soul never feels like it's pandering to the woke crowd nor does it come out feeling like a gimmick. Once again, Pixar tackles death in a unique manner.
This time, the film is about a struggling artist who's just getting by in the world. It's a relatable message because everyone's had some type of goal that they're tried to chase in their lifetime. When you're so focused on trying to achieve one goal, you often lose track of time and in Joe's case, life. The Jazz teacher is damn good at his craft, but the pursuit of happiness has mainly left him jobless, with a mother who isn't all too thrilled over the fact that his failing career continues to take prominence over the reality of his situation. More importantly, time has slipped by Joe, with his passion for jazz not allowing him to have much of a life on his own outside of the musical world. Despite how heavy these themes are, Soul manages to address its themes in a profound, yet extremely entertaining manner. Not surprisingly, Pixar's animation remains top-notch. The vibrant style, designs, and the level of detail is a signature of Pixar's that continues to be visual masterpieces that are a feast for the eyes. The characters continue to be a unique staple for the animation studio. Whether its Joe, Libba, 22, or the counselors of the great before, each of the cast brings a unique voice that adds a special element to the world that's being portrayed in the film. Soul skirts through its 1 hour and 40-minute not only exploring the world of jazz, but its own interpretation on the afterlife, and smoothly develops the protagonist without getting overly sentimental or sappy. Death is a grim subject; however, Pixar addresses the topic without weighting down the overall tone of the film. Soul feels like an important step in diversity where the characters never come across as caricatures or stereotypes of African Americans. Libba Gardner could be anyone's mother because she feels like a genuine human being. If you haven't had the chance to check out Soul then it's worth the cheap Disney plus price to do so. It's another top-notch masterpiece from Pixar that should be celebrated alongside classics like Toy Story of The Incredibles.
Tell us what's wrong with this post? How could we improve it? :)
Let us improve this post!