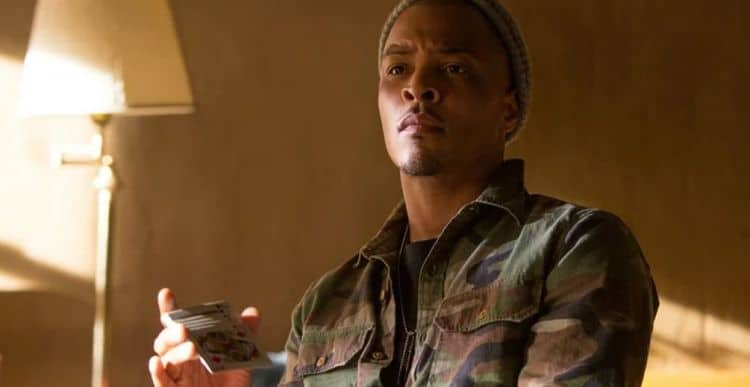 There are usually a lot of reasons for not adding in a cast member that has been a minor part of a movie, since things change pretty constantly and unless a person is a lead character or someone that's vital to the story then it's likely that they might be recast or taken out completely. Even important characters aren't safe at all times, but when a person is playing a role that can be written off and explained as easily as T.I.'s in Ant-Man then it's fair to say that the matter will be settled quickly and without that much fuss. The only sad part is while T.I. and his wife are apparently being accused of some rather disturbing things, these are still allegations and nothing has been finalized in a way that would justify his removal from the movie. At this point, it's the need to avoid any bad press and possible backlash from keeping him in the movie that's likely keeping the MCU and Disney from making any further use of his services. If he is guilty then of course he'll need to be brought upon charges and hopefully pay the price for his indiscretions. But until that moment, messing with someone's career has almost become a trend that pops up again and again when some wishes to accuse another person of wrongdoing. There's simply not enough information to go on when it comes to saying whether or not he's going to skate by this issue, but as of now, he's out of the movie, which is amusing to think about since it would appear that allegations of wrongdoing are enough to get some folks kicked out of a movie, while actual evidence of being false and abusive isn't enough to get others kicked out of their respective movies. Yes, that was an Amber Heard reference, since any mention of her being booted from Aquaman 2 has been debunked.
On a more positive note, the next Ant-Man and Wasp movie will be bringing back the cast members that people are hoping to see as it's been implied that Kang the Conqueror will be the main villain, which could be interesting given that he's not exactly Thanos but he is someone that needs to be taken seriously since he's been a major threat in the comics. It does feel as though many fans will need to be reminded or given a crash course on who Kang is, given the fact that he hasn't really been mentioned in the live-action movies, and has been kind of a lesser mention in several articles. But given the propensity for the use of the quantum realm and time-traveling being an accepted part of the MCU, it's not surprising to see Kang make his way into the mix. One interesting thing about Kang is that, like a few other villains and heroes, he might be a great way to start building up the arrival of the Fantastic Four, as Kang is thought to be a descendant of either Reed Richards of the FF or Doctor Doom. In any case, it feels likely that he and others could help set the stage for the group to finally make their way into the MCU.
The hope, down the line, is that anyone that does become a part of the MCU, as T.I. and many others have to a lesser degree, will be afforded a chance to plead their innocence and continue their time in the franchise before being vilified. Should they be found guilty after being accused then it's easy to say that they should be dumped from their role and a plausible explanation written in. But until that happens, stopping a person from making a living is becoming a favored pastime of many that are either coming forward years after they've been victimized or are seeking to disrupt the lives of those they don't like for one reason or another. Granted, the passage of years doesn't absolve anyone of guilt, if it's real. The matter needs to be settled before simply letting go of an actor since without solid proof that they did something, then there's no reason to keep them from their job. It's not hard to accept that Disney would simply cut T.I. out of the movie to protect their interests, as this is a business decision and shouldn't have anything to do with emotion. But dancing to the tune of someone else when an accusation is made is troubling to put it lightly since this means that the moment an accusation is leveled, a person's credibility can be nearly erased simply because the company the person works for doesn't want to be caught in the middle. It's a rough place, Hollywood, and the only real loyalty comes with a lot of caveats apparently.