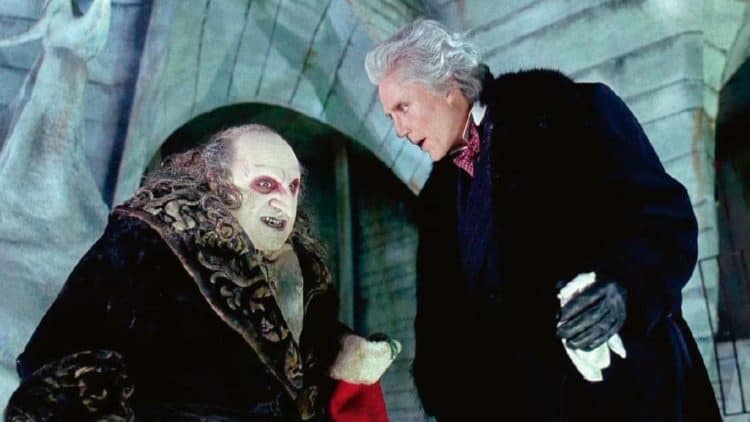 Batman arguably has the best rogues gallery of villains. One of his most popular adversaries is the short and tubby man known as the Penguin. You can even ask the people who don't read comic books and they can tell you who that is. It's honestly probably because he was the main antagonist in the Batman Returns movie, but that's hardly the real Penguin. Since it was directed by Tim Burton, that version had to be some grotesque and twisted take on the villain. Was it bad? Not exactly, but I personally prefer the real one. That doesn't mean I'm against seeing different takes on the character, but I think what makes the Penguin such a great villain to Batman is that he stands out from the rest of his rogues gallery.
How does he do that? Well, it's because he's the most human out of all of them and he is one hundred percent sane. In fact, a good way to describe him is that he's more of a mockery of what Bruce Wayne is like to the public eye. Born Oswald Chesterfield Cobblepot, the short, obese, monocle-wearing criminal mastermind has proven to be a serious challenge to Batman over the years. Unlike most of Batman's villains, the Penguin has a legitimate business in the form of a successful nightclub called The Iceberg Lounge. This provides a cover for his criminal activities, and for Batman, a source of information for the criminal underworld. This sets up for an interesting conflict for Batman, unlike the other villains, who are constantly on the run from the authorities.
The unique characteristics of the Penguin doesn't just stop there. He can be compared to Batman even further by his use of gadgets. His most popular gadget/weapon is his signature umbrella. He has a variety of trick umbrellas, but they're typically disguised as flamethrowers, guns, and bladed weapons. And in a Marry Poppins-like move, he can use them to travel in the air. He does all of this while wearing that big top hat and luxurious tuxedos.
So I'm talking about the Penguin because he'll be making his next live-action appearance in the next Batman movie next year. And just in case you still can't believe it, the man playing him is none other than Colin Farrell. Just watch that awesome trailer and you'll catch a brief glimpse of him. He's literally wearing a fat suit and a prosthetic nose. He's totally unrecognizable, but he does fit the physical description of the character, which I highly appreciate. But if Colin Farrell is taking on the Penguin, I have a feeling director Matt Reeves is going to give us a more violent take on the character than we're used to seeing.
Unlike the Danny DeVito version, Colin Farrell's Penguin will be a much more human iteration. In other words, it's going back to the character's true roots. Based on the trailer, it looks like Penguin is doing what he always does, running his crew and pulling off heists. He even gets a little kick out of being chased by a guy dressed like a bat. He seems to have a bad temper, much like the comic version, but above that, he's capable of being cunning and planning criminal schemes.
Just how much will Colin Farrell's Penguin will be in The Batman? In a recent interview with IndieWire, Colin Farrell revealed that he only has about five or six scenes in the movie. He didn't really pinpoint it, but he was basically saying that his role in the movie isn't too big. I kind of expected that, considering the Riddler is supposed to be the main antagonist of the movie, not to mention the other characters we'll be seeing. Spider-Man 3 vibes? Okay, maybe not that far, but in all seriousness, I expect Matt Reeves to do these characters justice.
Now I have a feeling Colin Farrell is underplaying his role in The Batman. He's probably the more supporting villain, but he could also be more of a villain to Bruce Wayne than Batman. That's a more interesting point of view, because I'm particularly interested in seeing how this version of Bruce Wayne will be developed. Robert Pattinson's Bruce Wayne seems to be a younger, more fallible Bruce Wayne, but Colin Farrell's Oswald Cobblepot appears to be very much established into the criminal underworld of Gotham City.
This kind of Penguin probably has ties with both the criminal kingpins of Gotham, as well with the upper class elites of Gotham City. Bruce Wayne is one of those elites, but Oswald Cobblepot is an older, more experienced businessman with possibly more connections. That's a dangerous adversary for both Batman and Bruce Wayne, but it represents what the Penguin is all about. I've always thought of him as Bruce Wayne turned on his head and fully indulging in the corrupt deeds of the rich and powerful elites of Gotham City. With Bruce Wayne trying to be a better man, he'll have to challenge Oswald Cobblepot on that, perhaps even publicly. Will that compromise him? Possibly, but it's all part of Bruce Wayne's journey to saving Gotham.
Penguin may not be on Batman's physical level, but he doesn't have to be. What makes him such a dangerous villain to the hero is his wealth and his connections to Gotham's criminal underworld, as well as Gotham's elite upper class. He's very much the anti-Bruce Wayne, which is why I consider him to be one of the top Batman villains. I'm confident Colin Farrell will deliver a phenomenal performance as the character and I can't wait for The Batman in March.