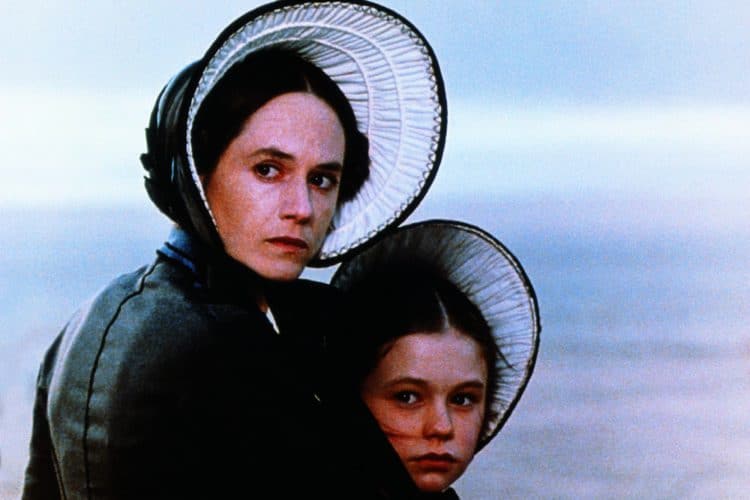 Holly Hunter is one of the many actresses that you either like or you don't since she does have her own way of doing things and she's definitely got the kind of attitude that makes her slightly different and even off-kilter as opposed to many other individuals. But it's that quality that makes her noticeable and also makes it possible to see her as a standout among a cast that features many other stars since she's got the kind of attitude that can really make her character pop. The movies she's been in throughout her career have been varied throughout the years and have shown a very wide array of skills that have only heightened her acting talent and made it possible to see that she has all the tools and the necessary experience to use them to the greatest extent. While there are a lot of movies that I might have put on this list, those listed are the ones that have really stood out in Hunter's career.
Here are her five best movies.
5. The Big Sick
The real-life love story that inspired this story is something that you can't help but dig a little deeper into either before or after watching it since no matter what a lot of people say there's still a lot of uncertainty when it comes to dating people of different colors and races. The idea that we're all human and can follow our hearts is something that a lot of folks can get behind and agree with, but in this story it's still very evident that the idea of being this different is enough for some people to react in a very negative manner. Thankfully if a person is strong enough and sure enough in their way they can continue to move forward and therefore enjoy the life they're meant for, not the one that others want for them.
4. Thirteen
David Edelstein of Slate might be out of touch or he might be correct in stating that this movie is something of a cautionary movie that shows at least something of what can happen when a very promising individual gets involved with those that can showcase the pleasing side of corruption. In the beginning of the movie Tracy is the type of young woman that is intelligent, doesn't talk back to her mother and does her very best at just about everything. But when her mother spends more time at work and with her boyfriend, Tracy begins to fall into the web of popularity that swiftly moves her down a very dark and uncertain path that swiftly begins to affect her health and reputation.
3. Raising Arizona
Thanks to Fred Heffer of The Telegraph there's a big list of things you might not have known about this movie since let's face it, the movie was a lot of fun but it wasn't something that we really wanted to put a lot of thought into. The idea of trying to get a baby at any cost was something that you wouldn't think would be able to become a comedy, and in some ways this was kind of a dark comedy as well given the themes. But quite honestly it was still something that made a lot of sense despite the fact that a lot of people in Arizona didn't seem to care for this movie. Hey, not every movie is going to please every person.
2. The Piano
Some might call this movie a dramatic, romantic tragedy or triumph depending on how they view it, but in a way it seems almost as though it might be just a very confused story that has a few great moments. Essentially Ada, a mute who is married off to a man she feels nothing for, is so bound up by the love for her piano since it's her method of communication to others, apart from her daughter, that she can't bear being parted from it. When she's finally allowed to go with the man she has come to care for she actually ditches her piano and decides to start living her life, even re-learning to speak as the story goes.
1. Broadcast News
This is one of the many movies that proved that women were on their way up when it came to authority and power in the workplace since Hunter played the role of a very opinionated and talented news producer that didn't take a lot of guff from anyone and was bound and determined to see things done her way. When it came down to having to deal with two men that had tremendous egos it wasn't much of a question which way she would go. She kept her integrity and moved on from both of them, showing that a woman could in fact do something without men even if working with them might have been easier.
She's a fun actress to watch since each performance is a little different than the last.
Tell us what's wrong with this post? How could we improve it? :)
Let us improve this post!