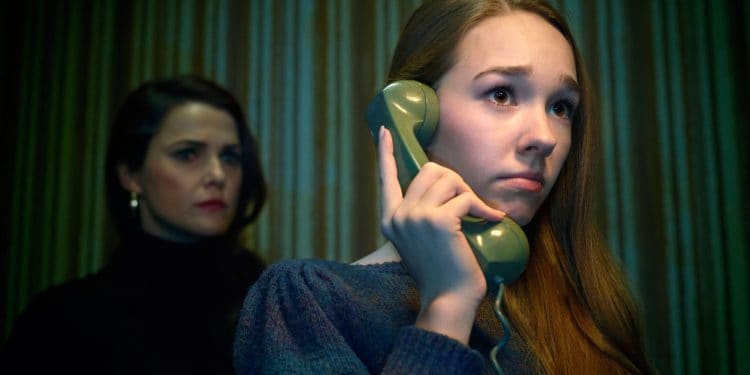 It's been five years since The Americans finale and one of the greatest television shows left off with an interesting ending for young Paige Jennings. START, saw Stan confront The Jennings about being KGB spies; however, he ultimately lets them go, but Philip and Elizabeth left Henry behind for Stan to care of. It seemed that Paige, Philip, and Elizabeth were going back home to Russia, but the shocking twist showcases Paige exiting the train, leaving her parents behind. The final image of the young Jennings saw her return to Claudia's apartment, alone. Paige has always been one of the more interesting characters on the show, which says a lot about the quality writing of The Americans. Paige is smart so she knew something was up with her parents, and the ending was perfectly fitting for the young girl.
Paige was always committed to human rights because of her experiences at a progressive church. In her mind, leaving Henry alone was worse than going back home to a place whose language she didn't speak. There was always an interesting juxtaposition with the young Jennings daughter. In reality, Paige shares the same ideology as Elizabeth, both simply want peace in the world; however, Paige is more of the protesting and peaceful campaign type whereas Elizabeth is fine with putting a bullet or two in someone's head as long as it's for a good cause.
The fact that it's been five years since the finale is a great excuse to pick up years later following Paige's decision to stay behind in America. Ms. Jennings could actually be leading a happy life with her brother and is on her way to marriage. Of course, this is television, so happiness is not particularly allowed here. But that could be the launching point for Paige's life. Perhaps suddenly, she gets a call from her mother that she's needed in Russia for a bit? Or even, Philip makes a surprise visit for her upcoming wedding? Paige's bond with Philip is better than with Elizabeth, so she's less likely to suspect something suspicious going on if her father is in town, though that wouldn't exactly mean her guard is down. Paige does know about the KGB, and it would be better if the show played off that notion. Obviously, her father randomly being in town means more than meets the eye. What if Paige is kidnapped and wakes back up in Russia because of her father? Perhaps the American's life is in danger because of past dealings with the organization and Philip and Elizabeth can no longer protect her.
She ends up joining the lifestyle that she left behind, though forcefully. The Americans has done a great job of showcasing what life is like in the KGB but it could be fascinating to see the training Paige is forced to go through against her will. Or maybe Paige ends up working for the FBI and one of her cases ties back to KGB activity? Paige is a smart girl and with Stan taking care of Henry, it wouldn't be much of a surprise if she ends up doing the same line of work as him. The fascinating thing about Paige is that her past is always going to come back to haunt her in some shape or form. There's simply no way that a citizen who knows about the KGB lifestyle is going to be simply allowed to roam freely without consequences, especially since she's so close to Stan.
As previously mentioned, the explanation for why she's lived for long is due to Philip and Elizabeth secretly protecting. Perhaps Philip is down there because a hit was put out on his daughter's wedding, and he needed to find the culprit before it happens. Maybe Philip dies. The spotlight shouldn't go to Philip and Elizabeth too much as it should be about Paige and the constant danger that her world is presented in. If her protection ends up dead, that leaves her wide open as a target. Whichever direction the showrunners decide to go, the fascinating way to go is tie Paige's past as a KGB recruit to her future. The Americans was already her origin story so there's no point going through that well again. It's possible to pick up where Paige left off, with the young girl trying to survive the world without her parents. Granted, this situation would be difficult as the actress isn't the same age that she was back in 2018. Either way, diving back into the world of The Americans would be a great experience.The Americans
Tell us what's wrong with this post? How could we improve it? :)
Let us improve this post!