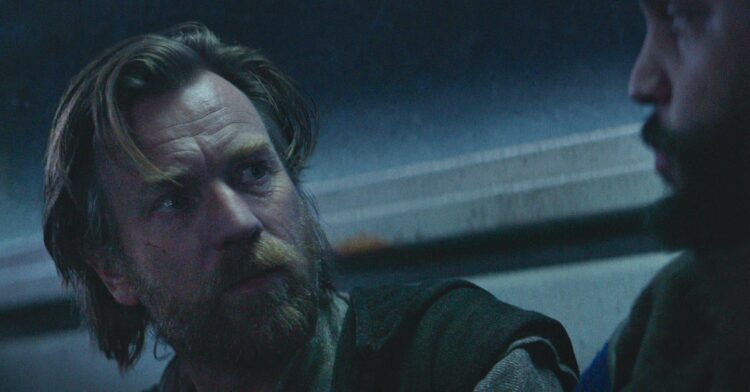 With the first season of Obi-Wan Kenobi in the books, a lot of fans are wondering what is going to happen now, and if we're going to see a season 2. Initially, it was made clear that this season was meant to be the only season, that Obi-Wan would be a limited series and would therefore be a one-off. From what's been seen with the first season, it's fair to think that fans will want to see a second season if only because they want to know more about what Obi-Wan gets up to between the end of the first season and A New Hope. There are also inconsistencies that many people are bringing up continually that need to be addressed since despite the passage of time between this series and the first movie that kicked off the legendary franchise, Obi-Wan ages quite a bit considering that Alec Guinness was obviously far older than his younger counterpart is seen to be at this time. There are ways to fix this, but it begs the question of whether Star Wars is going to be rebooted and if such a project would even be desired. 
For now, it's smart to limit the thinking to another season of Obi-Wan, since the ending was well crafted as it showed the reunion between Kenobi and his master, Qui-Gon Jinn, as the latter had become a Force ghost that appeared intent on guiding his student for a bit longer. People are going to either love or have plenty of questions about the ending of this series, but the idea to bring a second season appears to have gained ground since many people are of the mind that it should and could happen. The confrontation between Kenobi and Darth Vader that people wanted so badly went off beautifully as the two former friends tore it up across a rocky landscape as they gave each other hell. 
There were even several nice nods to the original trilogy that took place in the finale as it would appear that Leia knows very well who Kenobi is and would grow up with that knowledge,  but would keep his secret along with everyone else for the sake of safety. That explains quite well why she addresses him so formally in the message that was conveyed in A New Hope. There are bound to be many questions, such as what will happen to Reva, what the Empire will do next, and many other matters that need to be addressed. It does feel as though Rebels addresses many of these points, but it's a big galaxy, and it could be that Obi-Wan might be needed again, or it could be that he might become the unofficial protector of those that call the deserts of Tatooine home. It's tough to say what season 2 would be about, and if it would be just as successful. The second season is sometimes a little too much like a sequel since if the first season does well and grabs the attention of the fans, then the second season has a slew of expectations placed on it before production even begins. Because of this, many shows find that their second season might be okay, but it might not measure up to the first. 
Usually, when something is mentioned in movie and TV news it could have a very strong chance of happening, and it might be that Lucasfilm will need a little more time to think about this than a lot of fans are willing to give. They were fairly committed to a one-season show, but it sounds as though the actors are all-in and would like to come back. This is one of those moments when the studio has to figure out if giving in to the fans is a wise move, or if it's best to risk their disappointment and ire by sticking to their guns and stating that they won't be making any more episodes. To be fair, this season had a great ending and it doesn't feel as though it would really need another season, but there is room for one and enough of a story left to write in another adventure for Obi-Wan. This time though, if Vader is part of the series, it would be best to leave him out of the main action. 
Whether or not this happens it was a lot of fun to see Obi-Wan Kenobi in action again, especially since his hero's journey saw him start from a very depressing place that he'd sunk into after Order 66. The change in Kenobi was easy to see, but it was handled so well that one can't help but think that if another season did come along it would need to be absolutely spectacular to even match the energy that was found in the first season. It would be interesting to see how Obi-Wan spent his time leading into A New Hope though.