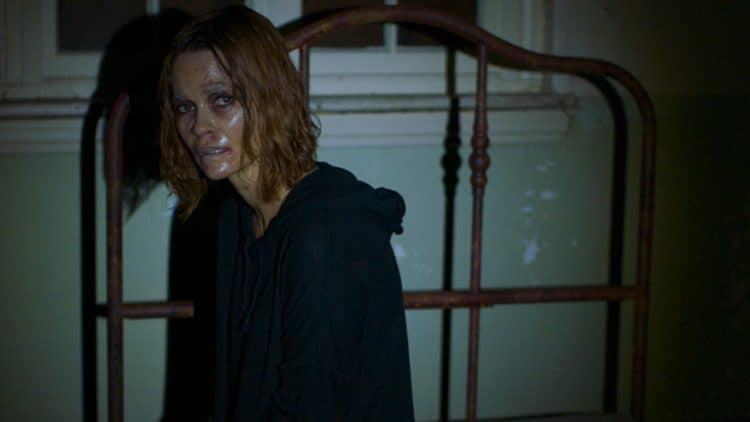 Since his departure from Alien 5 and 2015's Chappie, Neill Blomkamp made a feature-length film. However, the small indie movie was a massive departure from what Blomkamp usually releases, which was a horror film called Demonic. The high-concept movie is about Carly, who learns that her estranged mother Angela is being kept in an asylum that's doing experimental works with its comatose patients. Hoping to gain some closure with her mother, the young woman agrees to do a digital simulation of her mother's consciousness; however, she quickly finds a supernatural and dangerous being in Angela's head, explaining her violent behavior in the past. Most of the horror film was made using volumetric capture, which is a special technology that processes an actor's performance in three dimensions, with 260 cameras being used at once. The VFX was highly touted about Neill Blomkamp's latest film; however, the incredible technology couldn't save Demonic from being trashed by critics, with the movie being labeled sluggish and boring overall. Unfortunately, the critically panned movie barely made it at the box office but more importantly, Blomkamp may have officially killed off most of the goodwill from the fans who deem District 9 a classic.
So, what happened? This should've been a big comeback for Neill Blomkamp. Since this was an independent feature, the expectations of making a killing like A Quiet Place Part II or The Conjuring: The Devil Made Me Do It wasn't there; however, Blomkamp still needed a strong bounce-back following the failure of his last feature. Let's dive deeper into why Demonic was essentially ignored despite this being the first film Neill Blomkamp has made in six years. It's clear that most fans have lost faith in Neill Blomkamp following Chappie And the fallout of his Alien 5 movie. There's no denying that the talent that Neill Blomkamp has. Unless it comes out that a ghostwriter and director actually did District 9, there's no way that a bad filmmaker can accidentally make such a great film. Elysium didn't match the heights of District 9, but it was far from a bad movie. Chappie appeared to be a collection of big ideas that Blomkamp just couldn't pull together. Blomkamp is currently going through a slump, which happens to creatives. M. Night Shyamalan open the eyes of the mainstream audiences with the Sixth Sense; however, Lady in the Water truly started his downfall. The Last Airbender killed the goodwill of most audiences; however, The Visit helped slowly build his reputation back up.
Elysium definitely burned off some of the excitement from moviegoers who were high on the filmmaker following District 9. The second film is just as crucial as the first. In fact, the pressure to deliver something amazing is actually may be higher because of the expectations going in. In some ways, Neill Blomkamp needed a Pulp Fiction; Meaning that his second feature had to be stronger than his first. Granted, it's not the end of the world if a filmmaker fails to wow with their second film, though Chappie destroyed even more of that hype based on the $102.1 worldwide revenue, which was a far cry from District 9 ($210.8 million) and Elysium ($286.1 million). The fact that Blomkamp's Alien 5 project never came to life wasn't a good look for the filmmaker's name as well. While Blomkamp will likely get out of this slump of bad movies sometime soon, the more critically panned features he makes the less audiences will care about his movies.
The huge benefit for Demonic is that this likely won't be a huge financial bomb for IFC Midnight as the movie was made at a low price range. However, even though Blomkamp made a small indie feature, he still needed to make another District 9. The filmmaker's name needs buzz at this point and had Demonic received glowing reviews then it would've been a positive step to rebuild the trust in fans that lost confidence in his abilities as a filmmaker. Plus, it could've been a nice showcase of his talents in the horror department, making 20th Century Fox and Ridley Scott's decision to pull him from the project look bad in hindsight. There's no telling when the South African-Canadian director will bounce back from his slump but hopefully, it's before the studios decide to stop funding the once-hot filmmaker.Neill BlomkampAlien 5