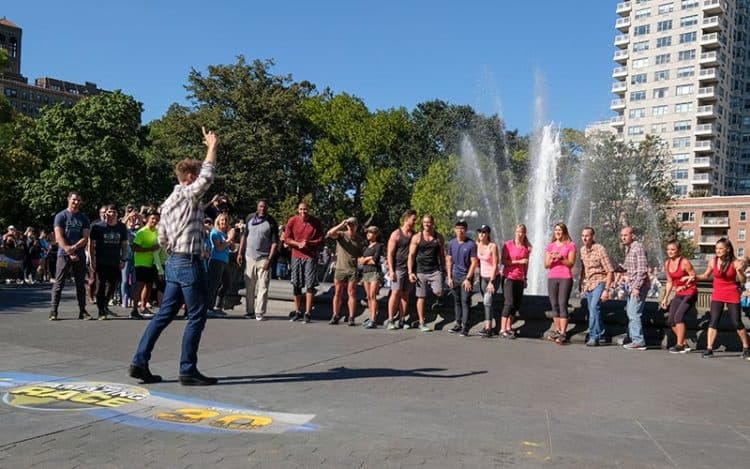 Fans of The Amazing Race have had some riveting moments. Watching the contestants race around the world, taking challenges and solving puzzles has given us plenty of photo finishes and letdown losses. The tension is high with all that cash on the line for sure. However, the anxiety is never worse for a true fan than between seasons. Before the network announces the next season has been picked up, we sweat it out, crossing our fingers and hoping that our favorite shows will be back again soon. The elation we feel when that first trailer for the next season airs is palpable. Shows that have run as long as TAR have a whole lot of fans on the edge of their seats. SPOILER ALERT!! From here on out there are any number of spoilers. If you haven't seen everything up to the latest episode and beyond, then you may want to stop here.
Amazing Problems
To understand why season 32 of Amazing Race is releasing so late we have to go back a few seasons. Thirty plus seasons is an incredibly long run for any show. By the time season 29 came about the ratings for the show were dropping off. Doubtless, the producers were considering cancellation. After all, the show had a great run. They didn't let it go right away, but there was a pretty strong chance that season 30 would be the last one ever produced. Instead of allowing the show fizzle out, the movers and shakers decided to go with a whole cast of familiar TV faces and wacky personalities. It would have been a good last run. However, everything changed in season 30. Jessica and Cody's win and the whole season saw another rise in ratings. Why the sudden change in fans hearts? Well, we think it was the star-studded cast that made all the difference. From fashion models and twin firefighters to competitive eaters, Indy car drivers, and the Goat Yoga Moms.
What's Happening With Season 31?
The newest season, number 31, just came out on April 17th. The race itself was cast and run last summer. With the latest season still on the air right now, the delay for next season is only natural. If you're still in the middle of season 31, or you haven't caught up to this year yet, there's plenty of action still coming this season. The season began with five teams that were all former players on The Amazing Race. The remaining six teams were split down the middle. Three teams from Big Brother and three from Survivor made up the ensemble of players. Two of the survivor teams failed to survive past the first three episodes. You might think previous TAR experience would push all the returning teams ahead, but in fact, Art and JJ were the first to go. It goes to show that experience isn't everything. You need luck, stamina, brains, and more to win The Amazing Race. Then again, since they already filmed the next season that means that some folks got a chance to spot the winners of the season. We already know that season 31 is going to finish up in Detroit. Somewhat predictably, three teams of former TAR stars were spotted in that location last year during filming. We won't totally wreck the end for you, but it's good.
Why Did Season 31 Get Delayed
The host Phil Keoghan is moonlighting, or at least he's doing a second show. National Geographic tapped the charismatic host last year to become the host of Explorer. The show has had several iterations over the years, including as a magazine. However, Explorer is reinventing itself around Phil. "Trekking deep into the Amazon, high into the Himalayas and sitting barefoot in some of the world's most sacred spaces, Keoghan plays host to Explorer's signature documentary segments, curated to deepen our understanding of the world by exploring complex shifts, relationships, and phenomena." Jetting all over the world to do one show is hard enough. Doing it for two shows has to be nearly impossible unless they share well and have complimentary schedules. From racing around the world to sitting in those sacred spaces, Phil is undoubtedly in demand. No one should be surprised after more than three decades of seeing him on screen. We have to wonder if the other TV hosts aren't just a bit jealous at his success though. Additionally, for those who haven't noticed, as far back as season 29, The Amazing Race has been back-burnered slightly. Rather than the original two seasons per year, we've been seeing just one season each year.
Delays Mean Problems for the Winners as Well
When you win this race, things are just getting started. The Amazing Race, like most other shows, is filmed in advance. Unlike most shows, however, TAR has been filming a full year in advance for some time now. What that means from a practical point of view is that there's a lot to keep a lid on. Jubilant winners and sore losers have to be kept quiet about what happened on the season for months at a time. Moreover, winners have to wait to collect their prize until after the season airs. That means contestants now have a year-long wait ahead before they get their million.
What We Can Tell You About Season 32
Is season 32 coming at all? Well, according to TVseriesfinale.com the thirty second season wrapped up filming already. It doesn't seem super likely that CBS is going to pay to shoot a whole competition show and give out the prize but never use the footage. Stranger things have happened, but we have no reason to believe the next season isn't coming. A couple of details have been leaked. The Times-Picayune of New Orleans ran a story last year suggesting that they are the finish line for next season's show. Likewise, the Newsday story about how well the show filming helped boost tourism gave away a few secrets. The other big news is that the thirty-second season of the show is set to air in 2020. It is not on the early season listings, and so we can conclude we'll be seeing it during the second part of the year.
Final Thoughts
Regardless of when the season airs, we'd wait a year or more to collect a million dollars. As difficult as it would be for us, that's not the hardest part. Avoiding any sort of accidental slip up that might tell someone who won or lost all year would be a problem. Do you think you'd do well on The Amazing Race now that you know what it takes to win and collect? We'll be turned in and rooting for our favorite teams all season, and knowing the next season is coming eventually makes it even better.