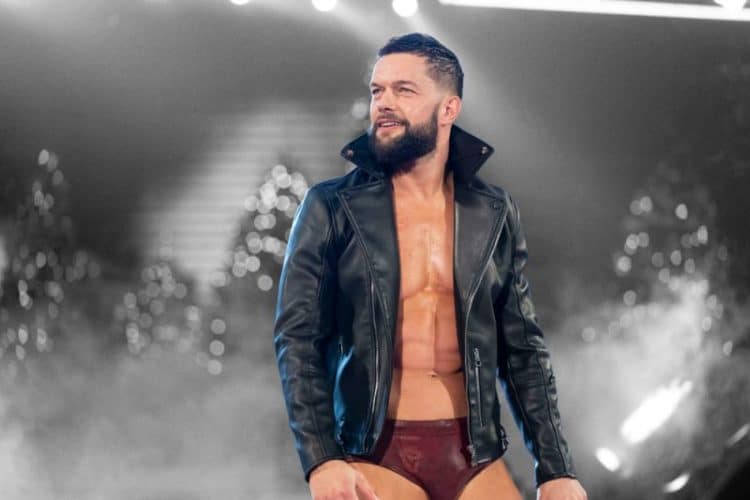 Former Two-Time NXT Champion. First-Ever WWE Universal Champion. Former Intercontinental Champion. Current United States Champion. You would think a guy with this many accolades is a certified main event star in WWE, but realistically speaking, Finn Balor has been treated as nothing more than a middle-card talent. The former Prince Devitt came into the company hot, the New Japan Pro-Wrestling star was the original creator of the Bullet Club and it was arguably the biggest faction on the independent scene going. Out of the gate, Balor was treated like a star in NXT and managed to climb the ranks of the division by capturing the NXT Championship.
Once he dropped the belt to Samoa Joe, Finn Balor was actually skyrocketed into the main event scene of RAW. He actually beat Roman Reigns clean! Balor would go on to defeat Seth Rollins to become the first-ever WWE Universal Champion; however, that reign wouldn't last as he ultimately suffered a shoulder injury that would put him out of action for over six months. This moment actually killed any sort of momentum that Balor had. Granted, it's not his fault that he was injured in the WWE Universal Championship match, but Vince McMahon has a documented history of not pushing men who seem injury prone. Talents such as Sin Cara or Dolph Ziggler were reportedly cooled off on anything serious due to the numerous injuries that got while being pushed as top talent. Getting injured in the first major opportunity in the main roster likely sealed his fate with Vince McMahon. Balor wouldn't suffer another major injury in WWE, but it was clear that Vince McMahon stopped seeing him as a main event star.
Balor simply floated around the mid-card scene without any serious direction. He was given the directive to smile like a dork without much more layers to his character. He would have little feuds here and there, but nothing truly changed about the former WWE Universal Champion. He would have significant matches against names like Bray Wyatt and AJ Styles to signify that he was a little more than a mid-carder, but the momentum never truly swung in his direction that seemed to indicate a sure-fire plan was on the horizon. Characters matter, and though the wrestling ability is important, the WWE fanbase cares more about personalities than how good someone is in the ring. Balor essentially had no character. He was just a guy on a roster full of other guys. He didn't stand out in major way because the company didn't seem to care enough on giving him something he can sink his teeth into. Surprisingly, he did manage to stay over with the fans but he never reached the high level that the likes of Daniel Bryan, CM Punk, Stone Cold, or The Rock did.
Creative consistently told fans that there was nothing special about Finn Balor (unless the demon was wrestling) and though they didn't particularly treat him badly on the main roster, he ultimately had a forgettable run. Balor going back down to NXT was necessary for his career. Going back to the black-and-gold brand revitalized his WWE career. He was finally given a personality and some direction that allowed his character to develop. The former NXT Champion felt fresh and exciting again, though by the tale end of his second NXT run, it was definitely time for him to go. Balor had essentially done all there is to do in the developmental brand, but the problem is, would RAW or Smackdown keep up the momentum for the new Finn Balor Long gone are the days where the company tells stories for a good portion of their roster. While the attitude era was far from perfect, characters were defined up-and-down the card, from Val Venis, The Godfather, The Undertaker, Right to Censor, and Stone Cold Steve Austin, talents were typically given something to do, even if the story itself was a mess.
That isn't the case nowadays. Outside of the main event like Roman Reigns or Brock Lesnar, the mid-card scene is barely shown some love. It's okay if Vince McMahon doesn't particularly see Balor as a main event star; however, it's wasteful to essentially have him float around the card. The likes of Balor can easily heat up the Intercontinental or United States title scene. WWE has the talent to bring back the prestige that guys like Mr. Perfect, Ted DiBiase, or Owen Hart brought to the championship. Unfortunately, that just doesn't seem to be the plan any time soon. Sure, Finn Balor is the United States Champion, but he's in a worthless battle royale on the day before WrestleMania. Even if the reports are true and he does end up defending the belt at WrestleMania, WWE has failed to make Balor feel any different than his first run on the main roster. They had him lose as the demon for the first time on a nothing pay-per-view in a non-sensical manner. Once again, he's just been floating around the mid-card scene on both RAW and Smackdown. He continues to fail because WWE doesn't see him as anything other than a ordinary guy who's no different than 90% of the main roster.
Tell us what's wrong with this post? How could we improve it? :)
Let us improve this post!