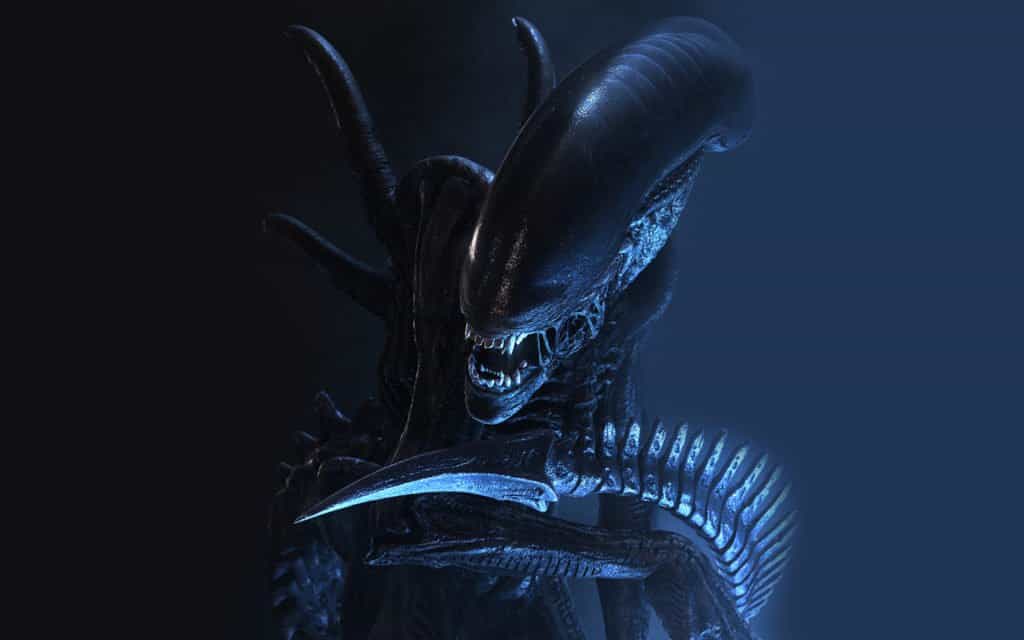 You've likely seen this phenomenon in quite a few monster movies for a number of reasons, but it was worth asking the question of why movie monsters tend to pose so much before making the kill, especially when a thinking individual, those who are intent on their own survival anyway, might think of running or attacking at that moment. Running is probably the worst option to take since it becomes too much like a cat and mouse game at that point, as many predatory creatures will automatically give chase to a fleeing victim. In a lot of movies, fighting isn't any better since the monsters that are typically shown in some of the more popular movies are too tough, too quick, and in some cases too smart to allow their prey to get the upper hand on them. But there's still the question of why monsters will pause long enough to make the moment stretch out. There are a lot of answers out there since for one, it's far more cinematic to show the monsters in all their horrifying glory before a strike, and it's also practical from a predatory standpoint.
When one stops and takes a moment to think about it this makes a lot of sense in some cases given that fear is often said to be a part of the hunt, the action, and when a predator is intent on consuming their prey, it's even been said to sweeten the meat, so to speak. This would explain why villains such as Pennywise seek to terrify their victims over and over until the person either breaks or they end up fighting back somehow. Either way, the actions taken to elicit a fight or flight response are often done on purpose to make the hunt a little more exciting and the payoff a little more rewarding.
This feels like it should be a giant 'duh' moment since in all honesty most of us have seen this type of behavior in the past and it's not such a big surprise. But all the same, the fact that movie monsters pull this kind of move is more for cinematic purposes than any other. Just imagine if the xenomorphs really did strike from the shadows, there's no way that anyone would see them coming. The scene would be more akin to Aliens when the marines were ambushed, rather than the slow, methodical manner that a single xenomorph rose from the water to grab Newt when it could have pulled her under and kept going. The same is true in the Predator movies when the main alien allows his eyes to flash, alerting those that have survived that there is something hunting them. Monsters in the movies tend to pull this kind of act in order to get the audience a little more engaged and not keep things too secretive to the point where the audience might lose sight of what's happening.
There are moments when it can be stated that the posing is meant to inspire and cause fear and is useful since it helps to decide what's going to happen next, but then there are those moments when posing becomes a little extraneous, as it can appear a bit silly and even, well, kind of stupid, especially if the supposed prey is armed and ready to fight. Those moments when the monster has the upper hand and decides to pose or pause before striking can feel a bit ridiculous, but the general feeling is that they're out to cause the maximum amount of fear to stimulate their prey, which in turn triggers the fight or flight response and makes things a little more interesting. But in real life, this same type of flex, this display of power, strength, whatever one wants to call it, would produce roughly the same effect, though a lot of people would likely run if the monsters that inhabit the movies were real. Hell, most people are prone to running when it comes to the threats that this world holds, which is still a bad idea since the deadliest creatures in this world are bound to give chase after making a threat display, even if the said display is merely to threaten and not take action.
In the movies though, monsters need that extra second or more to appear menacing since if they simply attacked the movie wouldn't be as effective most likely. But there are those moments that feel a little too drawn out when the monster appears to be enjoying the idea of causing as much fear as possible before it strikes. In those moments it's easy to think that a well-armed protagonist could do far more than simply cower in fear or wait for the moment to strike. But that's how a monster movie works, there's bound to be some buildup to increase the tension.