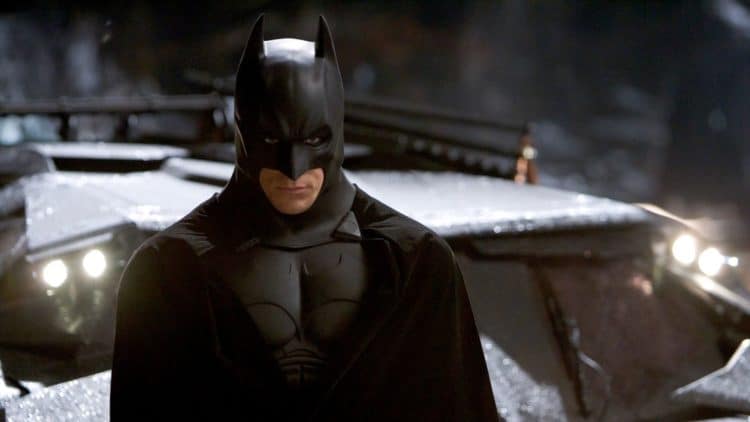 Read the title carefully, it's not necessarily saying that Batman has the best origin of all time, but that the movie, Batman Begins, is the best origin MOVIE of all time. That's still debatable isn't it? But when we look at origin movies it's still very easy to put it near the top if not at THE top when it comes to how effective it really is. There are a lot of reasons for this of course, but one of those that resonates the most with me personally is the fact that it shows Batman before he was….Batman. In other words it shows Bruce when he was first starting out, when he had yet to really understand just how he was going to go about getting justice for his parents, and when he still felt that a gun might be the swiftest and easiest way to gain justice. Of course he found out the hard way that this just wasn't so however, and his journey towards the cape and cowl began after a while, and the personal challenges that included sticking himself in the middle of some of the hardest situations in the world started. It even led him to the League of Shadows where he gained a good deal of his fighting prowess and the symbol that would carry him forward as a crime-fighting vigilante and detective.
What really stands out though is that he wasn't awesome to start with. Young Bruce wasn't knocking crooks down left and right like some wannabe prodigy that had the power within him all the time. He was fallible, he wasn't much for planning, and for a time he was fearful of many things since he had yet to gain the confidence he needed. Too often a lot of people lose sight of the fact that as awesome as Batman is, he's still a human being. He might not have much of range when it comes to emotions due to the deep and disturbing psychosis he carries around like a piece of luggage, but he's fallible, as has been proven on more than one occasion. Even in Batman Begins it was shown that even after becoming Batman he wasn't invulnerable and all the planning in the world didn't keep him from being taken unawares now and again. The comics tend to build Batman up in a way that makes him nearly unstoppable, but the movies have thankfully created a much more human individual that can be hurt, can be taken down, and as has been seen, could possibly be taken out of the game in a very simple way since he's been blindsided a couple of times. Batman Begins though is great since it doesn't gloss over his origin all that much, apart from moving a little quicker simply because a lot of people know his origin and have been through it a couple of times.
But there wasn't the same overdone imagery that was present in other representations of the dark knight as a child, and everything moved forward in a manner that was a bit more realistic and didn't show Bruce becoming obsessed with crime fighting right away. In fact he had a reaction that a lot of people might have easily understood since a lot of people might want vengeance, not justice, for the death of their parents. That's pretty natural for a lot of people really, but not wise when dealing with the kind of criminals that Bruce was ready to go after. Instead he had to become something else, someONE else, in order to really do any damage to the criminal underworld that had Gotham in a stranglehold. The fact remains though that the symbol of the bat was something he feared, as a lot of people don't really fear bats all that much, and might think that a grown man dressed up as a giant bat might look a little ridiculous. In a way, the Punisher is a lot more intimidating since his reputation is a lot more hardcore and a meeting with him is less likely to leave a criminal in jail where they might be bailed out eventually. Of course we haven't really been granted a fully acceptable Punisher origin just yet, even with Thomas Jane's crack at it, so Batman Begins is still sitting pretty near the top. If not for Wolverine's origin movie crapping out in such a huge way it might have been easy to say that Logan might still reside a few notches over Batman since honestly, Logan's story is a lot more tragic considering all the people he's lost and all that he's done throughout the long course of his life.
But at the moment, one of the reigning origin movies is still Batman Begins, as it takes Bruce from a scared young child to a butt-kicking vigilante in short order with plenty of explanation.