Born in Pittsburg, Pennsylvania, Amanda Jacqueline Renner happens to be a renowned sports writer. Renner is her name by marriage, but back in the day, she went by Amanda Balionis. For the most part, the onscreen personality covers golf, college football, and the National Football League for CBS Sports.
That's not all, as she also covered some of The Match's golf competitions as a reporter. While she's primarily known as a sports reporter, there's a lot more to her. In that vein, here are a few interesting facts about her.
1. Amanda Renner Is A Gemini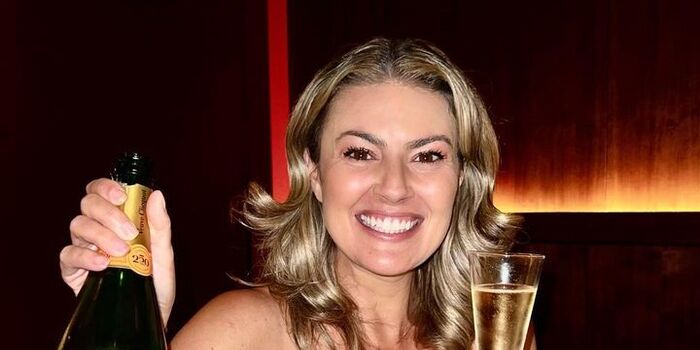 She was born on June 20, 1985, in Pittsburgh, Pennsylvania, USA. However, she presently resides in San Diego, California. Before joining CBS, Renner worked as an in-house reporter for the PGA Tour before going on to Callaway Golf. There she worked as a digital video producer for the golf manufacturer's media production team.
2. Amanda Renner Is Married To Bryn Renner
Sticking with her sports theme, Renner married an all-around athlete. She married former University of North Carolina and Baltimore Ravens quarterback, and current FIU Quarterbacks coach Bryn Renner in March 2022. Bryn Renner is an American football coach and former quarterback who most recently served as the quarterbacks coach at Florida International University. From 2009 to 2013, he played for head coaches Butch Davis, Everett Withers, and Larry Fedora at the University of North Carolina. From 2011 until 2013, he was the Tar Heels' starting quarterback.
3. Amanda Renner Studied Broadcast Journalism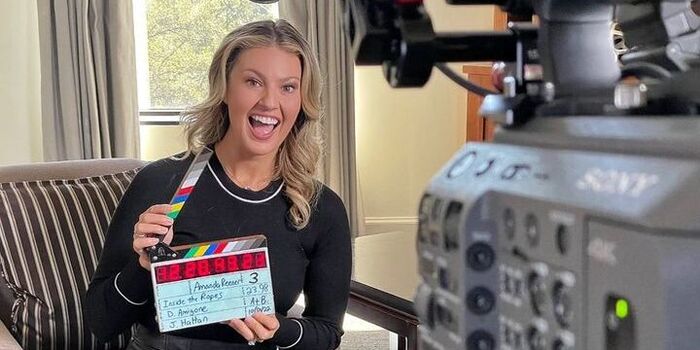 Renner is one of the select few people on the planet who actually practices what they studied in college. She majored in broadcast journalism at Hofstra University on Long Island, New York. Before that, she attended and played volleyball at Kutztown University.
4. Amanda Renner Began Playing Golf At A Very Early Age
She must be a firm believer in practicing what you preach. For the most part, Renner does not only cover golfing events, but she's an avid player too. The onscreen personality began playing golf at the age of nine. In addition to that, she enjoyed swimming and volleyball. Her parents adored and enjoyed playing golf with her for a few years. She was therefore encouraged to join the swimming team, and no doubt excelled.
5. She Is Trained As A Yoga Teacher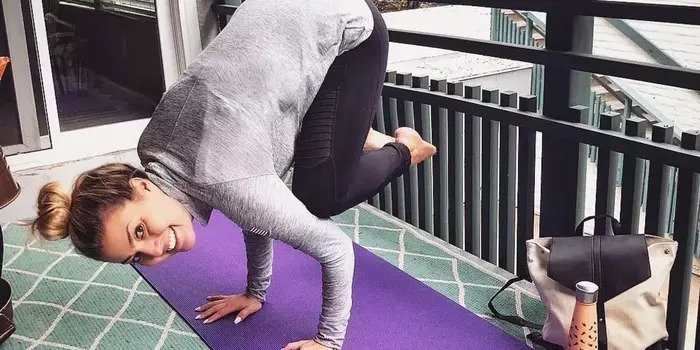 Still as active as they come, Renner is quite skilled when it comes to yoga. She completed the needed 200 hours of Yoga teacher training while working on the PGA Tour in Jacksonville, Florida. Altogether, she stays on top of her health and physical well-being.
6. She Is A Sport Celebrity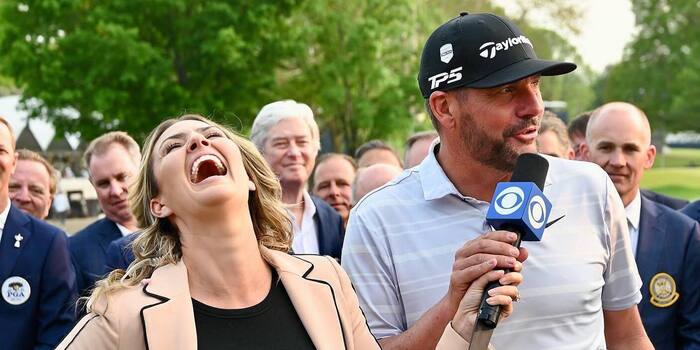 The onscreen personality is well-known on various social media sites, including Instagram. Her photographs and videos are constantly liked and appreciated by her admirers. She uses social media as a platform to offer insight into her life and career as a whole.
7. Amanda Renner is The Founder Of The Non-Profit Group Known As Puppies And Golf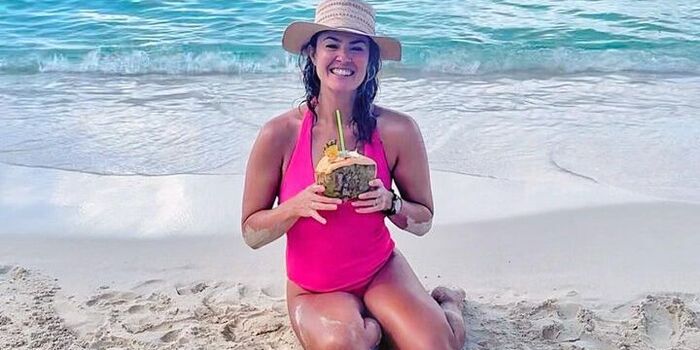 She volunteers with K9 with Warriors, a dog-training group. In addition, Renner founded Puppies And Golf in 2020 to reunite rescued dogs with their new human families. Puppies And Golf's services and merchandise are totally donated to K9s For Warriors, so there's a nice connection there. The organization itself provides assistance to homeless dogs as well as shelters for them. At the end of the day, Renner hopes to bring people and dogs together so they can benefit for the rest of their lives.
8. She Rose To Prominence After Interviewing Dustin Johnson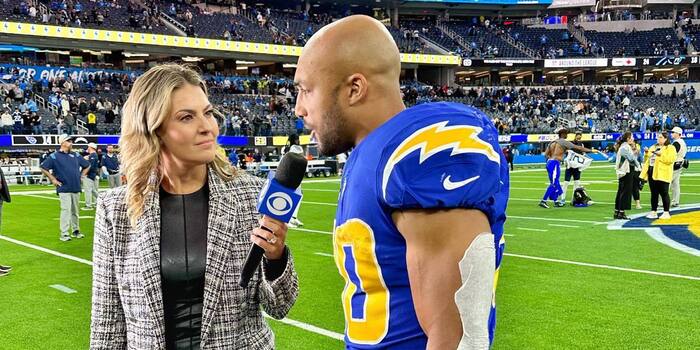 Needless to say, every famous personality has their big break. For Renner, it was a simple interview with Dustin Johnson. He was overcome with emotion after winning the 2020 Masters. Needless to say, capturing a moment like that really put her on the map.
9. She Moved To San Diego in 2016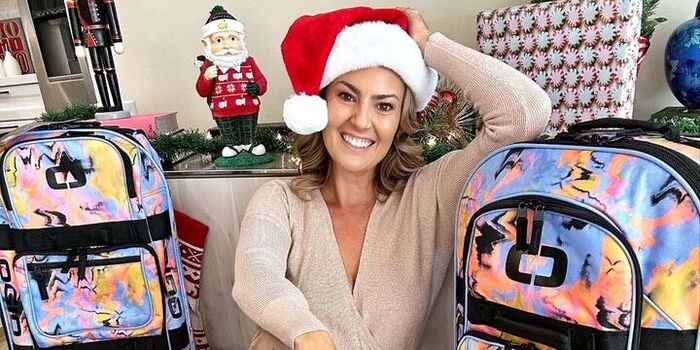 As highlighted above, the sports reporter moved to San Diego back in 2016. On all fronts, it was a wise choice for her professional life. Callaway Golf employed her for a role in the media department. As a result, she was finally able to cover a Super Bowl in 2019, which had been one of her longtime ambitions. CBS then assigned her to be a security guard for Super Bowl LIII, which was held in Atlanta and won by the Patriots.
10. Her Grandparents Met Through Golf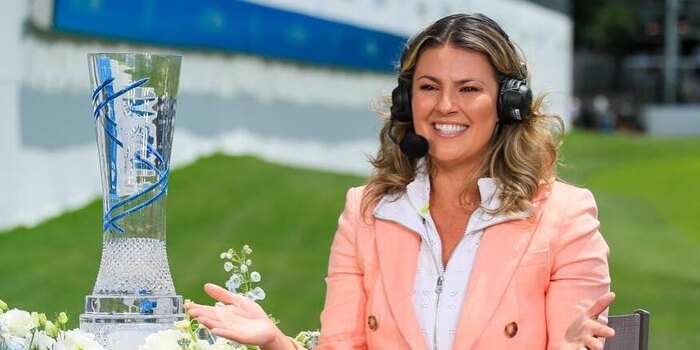 It seems like sports has been a connecting thread in her family for ages. Apparently, her grandparents met and fell in love while playing golf. Even more, her parents also played golf frequently, virtually every day. It's clear that Renner grew up in a sports-crazy family, as she has participated in a number of sports.