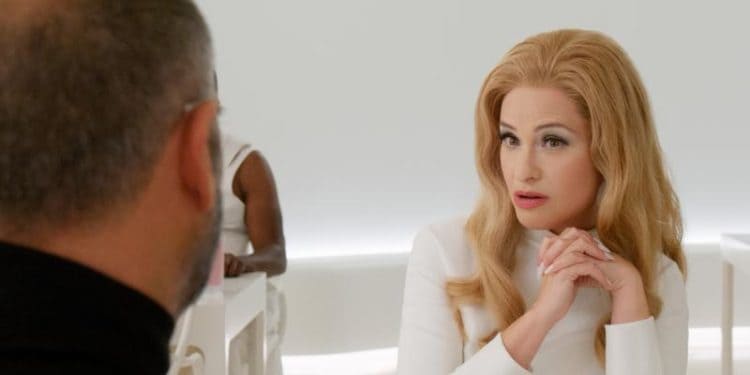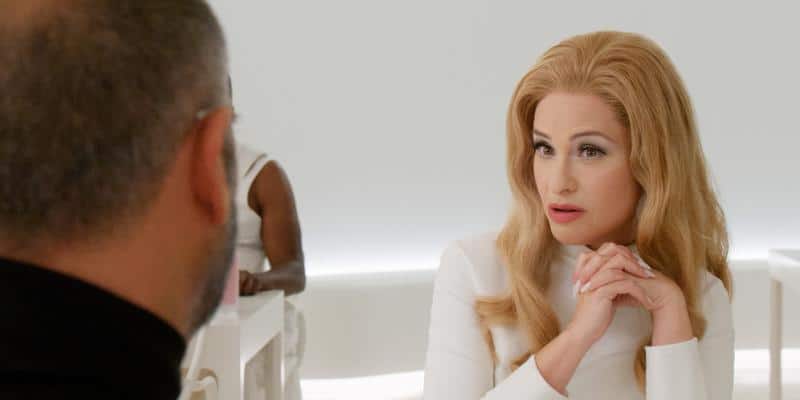 For over a decade, Ryan Murphy has been running the TV game. With global hits like Glee and American Horror Story (along with countless other hidden gems; see Ratched on Netflix), it's no surprise that he's made the careers of many young actors that we love today. As the 'guncle' (gay uncle, for those of you over 30) of primetime television, there's no shortage of shows to choose from. So, wondering which show matches your zodiac's vibe? Wonder no more! I've compiled a comprehensive list of the show that's perfect for you!
Aries- Popular
Aries, this might seem like an odd choice, but I promise you won't regret it. This was Ryan's first smash hit show, and it ran for three seasons. The premise, about two young women who are on opposite sides of the popular spectrum (forced together because of their parents' marriage), will have you hooked. The petty drama, genuine humor, and over-the-top tomfoolery will keep your sometimes-fleeting interests focused and enthralled. It's an oldie, but absolutely a goodie.
Taurus- American Crime Story
You're a crime buff aren't you, Taurus? This might be a personal choice, but every Taurus I've ever met has loved the true crime genre. American Crime Story depicts sensational moments in American crime history (the OJ Simpson trial, the assassination of Versace, and the impeachment of Bill Clinton). With masterful performances by Sarah Paulson, Beanie Feldstein, Darren Criss, and a handful of other familiar faces, ACS will have you on the edge of your seat, even if you think you know these stories.
Gemini- The Politician
Honestly, Gemini, picking a show for you was hard. I really can imagine that you like almost everything that Ryan Murphy comes out with (I mean, rightfully so, he's an icon). I picked The Politician because it gives me flaky air sign energy. Not only that, but Gwyneth Paltrow and Ben Platt are serving you two-faced drama at its finest. You'll live for the backstabbing, self-advantageous moves, and how messy things get. You don't have to pretend you don't love a good fight, Gemini, we won't tell.
Cancer- Halston
It's really hard to get you into a new show, Cancer. You like what you like and you'll like it until you die. Here's what I'll say about Halston; it's a limited series with only 5 episodes, so it's not a huge time commitment. You like quality over quantity, and that's what you'll get with Halston. Ewan McGregor absolutely murders as the iconic sex symbol and fashion pioneer, along with an ensemble cast that carries the series equally. It's based off a true story, and you love to connect something fantastic to realism; I sort of think Halston might be the perfect match to your high standards of quality.
Leo- nip/tuck
This one was obvious, Leo. You are notorious for being self-obsessed and carefully crafting your image. Naturally, your Ryan Murphy match is nip/tuck. It's a little bit of a commitment (seeing as there are 6 seasons), but it's well worth the time. The show follows two young plastic surgeons who get up to much more than meets the eye. You'll love the dark and macabre elements, with the same witty humor and upbeat tone that we've come to expect from Ryan Murphy.
Virgo- 9-1-1 and 9-1-1 Lone Star
You're practical, Virgo. You love an authentic story, but you also appreciate a little flair for the dramatic. 9-1-1 and its spin-off 9-1-1: Lone Star will satisfy your desire for a grounded premise with plenty of jaw-dropping stakes and drama. It's a fairly recent show, so you don't have to commit to a ton of seasons and canon, and can watch for leisure instead of completion (because when you do things, Virgo, you give 110%). So kick your feet up and just enjoy this one!
Libra- Scream Queens
Libra, you're extremely balanced and consistent (the classic 'mom friend', if you will), but you're still an air sign. You still live for the drama, messiness, confrontation, and shenanigans that Aquarius' and Gemini's are known for. You may stay quiet about it, but I know you live for it. Scream Queens is a campy romp around a college Greek Life scene with a 'who's who' of famous young actors you already know and love. Go ahead and binge this one, Libra, your secret's safe with us.
Scorpio- American Horror Story
I feel like I don't even need to explain this one. American Horror Story was made for you, Scorpio. It's everything you love about television; social commentary, macabre imagery, gore, dark humor, raw sex appeal, and nail-biting intensity. If you haven't already seen all the seasons of AHS, I would genuinely be surprised. But if by some odd chance, you haven't seen it, start with Coven (Season 3). You'll thank me later.
Sagittarius- Glee
Sag, you are legendary for not taking yourself too seriously. You are a natural charmer with charisma in spades, so it's no surprise that Glee is your match. The global phenomenon doesn't take itself too seriously, while still providing the witty humor and ridiculous drama that will keep your notoriously short attention span interested. Also, skip the last season; I promise nothing big happens.
Capricorn- Ratched
Capricorn, you're notoriously logical. And out of all the zodiac signs, you are the least likely to have a functioning sense of humor or a pulse for popular culture. You're not a buzzkill, you just enjoy the more cerebral aspects of TV and movies. That's exactly why Ratched is your perfect match. Watch Sarah Paulson and Cynthia Nixon give a masterclass in sexual tension and chemistry; all the while, Finn Wittrock and the ensemble carry a nail-biting mystery inside of a mental hospital. It's dark, poignant, and has more twists than a peppermint stick.
Aquarius- Pose
You are a unique bird, Aquarius. It makes sense that you'd want diversity and unapologetic authenticity in your TV shows. Pose delivers out-of-this-world ballroom scenes (most of which feature a large ensemble of trans and non-binary actors), and tells the story of a group of LGBTQ+ people living through the AIDS epidemic; and subsequently, how the epidemic effected the drag and ballroom scenes. You'll love the fact that every character lets their freak flag fly, no matter their culture, orientation, creed, or ethnicity. Plus, Dominique Jackson and Billy Porter will have you laughing, sobbing, and screaming. Just trust me.
Pisces- Hollywood
You love a feel-good show, Pisces. It's in your nature to enjoy seeing others experience joy. Hollywood is a really unique project out of this list, and one of my personal favorites on Ryan Murphy's roster. It's set in the golden age of Hollywood, broaching an impressive amount of lofty topics; discovering sexuality, homophobia, racism, sexism, and the predatory nature of the film industry. All in all, you'll get that happy ending you love so much, and you'll love the journey it takes to get there.