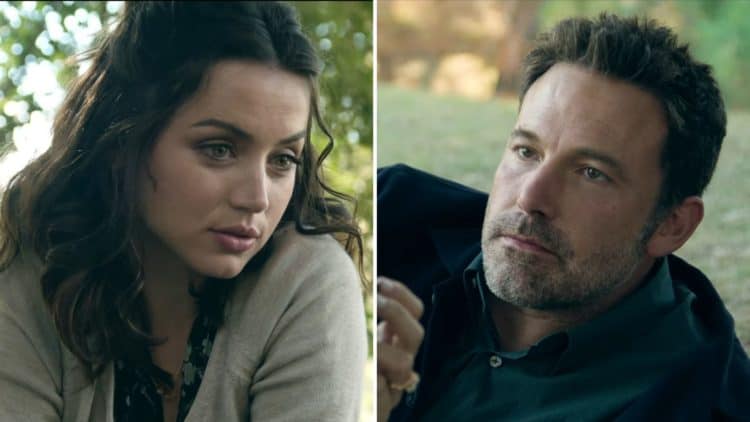 In the past few years, streaming services have really stepped up their original content. Paramount among those is Hulu's original movies and tv shows. This article will only cover movies, but let me know if you'd like a second part with original Hulu TV shows! With such a huge catalog of great movies on Hulu, it only seemed right that I write a zodiac article on this topic. So, without further ado, here's my Hulu movie recs for each of your signs!
Aries- Big Time Adolescence
You never want to grow up, Aries; and that's totally ok. You have a timeless and childlike energy about you, always bouncing off the walls and ready to do something. Pete Davidson will have you laughing and crying, while serving up a dose of reality that is going to hit way too close to home for you. Nonetheless, it's an extremely funny movie, and it appeals to your independent and carefree tendencies.
Taurus- Becoming Bond
Every Taurus I have ever met has been obsessed with James Bond. I can't tell you why, and that might be a stupid reason to put it in this slot, but I really think it fits. You love a good 'behind the scenes' video or moment, something that humanizes the most fantastical of us. You're an earth sign who is grounded and balanced, so you want something that's interesting but you don't have to pay too much attention; plus, it's based on a true stories!
Gemini- Plan B
You're an air sign, Gemini, which means you love a chance to stand up for social justice and the causes you believe in. You never feel the need to hold your opinion from the world, and you're comfortable being a lone dissenter if you know it's what's right. Plan B will have you rolling with laughter and shoving your fist in the air in pride; because women's bodily autonomy is freaking awesome.
Cancer- Deep Water
Cancer, you love a good drama, but you don't always have the attention span or interest to support it. I encourage you to give this movie a try. Ben Affleck and Ana De Armas are doing some of their finest acting, peeling back layers on layers on layers of a married couple that looks completely normal from the outside. Does it sound like Gone Girl? Yes. But sit here and tell me you didn't love Gone Girl. That's what I thought.
Leo- Palm Springs
You're all about getting your party on, your drink on, your smoke on, and your flirting on. Palm Springs brings together the comedic powerhouses Andy Samberg and Christina Miliotti, making for an incredible fun and quick-witted comedy. This is actually one of my favorite movies on this list, and possibly one of the best movies that Hulu has created originally. It'll be worth the watch, and I can almost guarantee you'll watch it more than once.
Virgo- The United States VS. Billie Holiday
Virgo, this really is the perfect choice for you. It's based on a true story involving the old jazz singer (one of the most famous singers in history, actually) Billie Holiday. It touches on a lot of lofty topics like abusive relationships, toxic people and how they effect your life, racism, misogyny, and the personal story of her life. I know you live for a true story, so this'll strike your fancy, Virgo.
Libra- Bad Hair
Libra, you're an air sign, which means you're more inclined to intellect and you want a movie that's going to entertain you and make commentary about something important that you can reflect on later. In Bad Hair's case, it confronts, racism, colorism, Euro-centric beauty standards, and the Black and POC hair communities. You are the king of educating yourself while having fun, Libra, so this is the perfect fit for you.
Scorpio- Fresh
Y'all are freaky and you know it. Sebastian Stan and Daisy Edgar Jones make cannibalism and kidnapping look sexy. We all know you're the dark and twisty one in the zodiac circle, so I had to give you Fresh. The tension, drama, attention to detail, and distinct female gaze will have your jaw on the floor in shock, fear, and arousal. I hope you're ready to feel everything all at once, Scorpio, because that's what you're getting with this one.
Sagittarius- Vacation Friends
You're here for a good time, Sag, not a long time. You love a feel-good comedy, which is why I'm suggesting Vacation Friends for you. With John Cena and Yvonne Orji at the helm of this R-rated romp, you'll be busting out of your britches laughing. It's definitely NSFW, so tread lightly, but it's well worth the watch. Even completely alone, you'll laugh at loud at the dark and off-beat humor. Just remember to put your headphones on.
Capricorn- No Exit
You like your movies like you like your life, Capricorn; well-thought out, action-filled, dramatic, and serious. No Exit isn't just a mystery or a drama or a thriller, it's somehow all three. You'll be glued to the edge of your seat/couch/bed/etc. biting your nails and wondering what in the world is going to happen next. It's genuinely one of the crown jewels of Hulu's original movies, and there's plenty of twists to keep your attention from straying.
Aquarius- pure
Oh, you love a good statement piece, don't you, Aquarius? Well, look no further than pure. It follows the story of a weekend-gone-wrong at a Father-Daughter Christian/Celibacy Retreat. It tackles religious trauma and misogyny in the church with nuance and flair. We also know you're a little weird, so you'll enjoy the supernatural element that gets revealed about halfway through. And that ending?! I've watched it 100 times by now. You're going to scream.
Pisces- Happiest Season
You want something with a happy ending, Pisces. You never feel good finishing a movie that doesn't wrap itself up or have some sort of silver lining at the end. Happiest Season is your favorite kind of film, complete with consistent humor, heartfelt dialogue, and a beautiful ending that will make you cry (as every good holiday movie should). Plus, Kristen Stewart and Dan Levy are the gay comedic duo you didn't know you needed. Just trust me on that one.