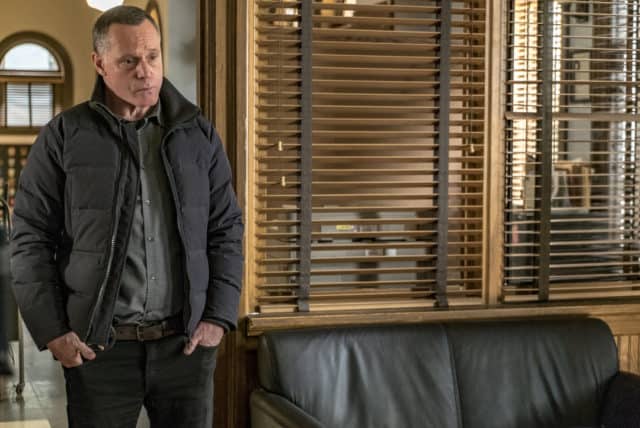 Chicago P.D. is having its best season yet, but it's not because things in the department are going well. Quite the contrary. Up against cable and digital spaces which have predominantly taken control of cutting edge television, network procedurals don't always hit the high note on a long-game story. Yet Chicago P.D. has tightened the proverbial noose around its own lead character's neck. Normally, this would be a taboo act against the lead, especially if there wasn't a clear way out of the problem. But for Hank Voight, Intelligence's leader and anti-hero, there is no way out in sight. The strange thing is, that's not necessarily a bad thing.
When we first met Voight during his stint on Chicago Fire, he was a dirty cop. He redeemed himself by confessing that he'd only pretended to be dirty because of a deal with Internal Affairs. But there was a reason Voight was so convincing. He had built up as many allies as enemies on the other side of the law. This was how Voight knew to keep the peace, until the day someone crossed him the wrong way. Voight was walking the razor's edge for a long time, but when his son was killed, he went right over. There was never any hesitation. Voight killed the man who murdered his son. The only guilt he felt was that he dragged Lindsay, the only child he had left, and Alvin Olinsky, his best friend, into the cover up. We could understand why he did the wrong thing, but there was no question he completely crossed the line.
Now here we are almost two years later, and the evidence is almost all out in the open. We could go into the typical upset that our beloved "hero" is going to go down for the one mistake he made in his time of grief. It would be easy to go there, especially since the man leading the crusade against Voight is a hypocrite. But we need to stop thinking of Voight as anyone's hero. What Voight actually is is a broken man, as is his best friend and co-conspirator.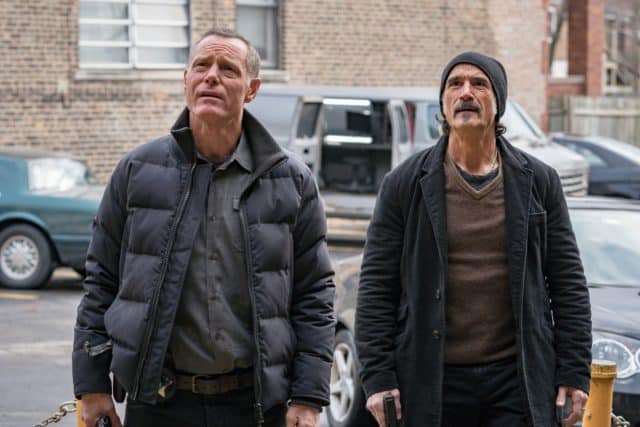 Voight and Olinsky are two broken men. That's not something we can sugar coat. They have both lost their wives. They have both lost their children. And unfortunately, they have both lost the last decency they had on the job. When these two found out there was a credible, innocent witness against them, they took a step too far. Olinsky planted drugs on the man, who was a recovering addict, and Voight allowed it. Never mind that the whole plan backfired. It was a desperate, disgusting move that they never should have considered. But this is who they are now. They are not heroes, but are they the monsters people want them to be? That too, would be easy to buy.
This is why this season of Chicago P.D. is as good as it gets. The show is doing away with the notion that Hank Voight could forever afford to be a good cop who did bad things, because it is too easy to slip into the role of a bad cop who does bad things, even if for a split second. Voight has become the criminal. We can sympathize with why he did it, but it doesn't change the facts. The only thing he can control is whether or not he lets anyone else go down with him.
Chicago P.D. airs Wednesdays on NBC.
Tell us what's wrong with this post? How could we improve it? :)
Let us improve this post!