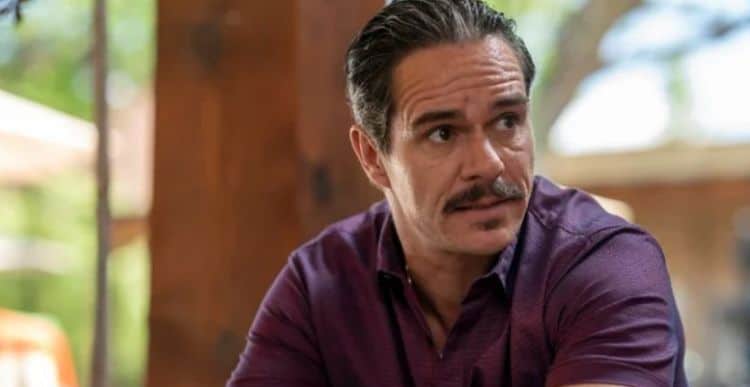 The most decisive thing that can be said about Better Call Saul season 6 is that no one really knows when we're going to get to see it. Season 5 managed to come out on time and was aired without interruptions as Alec Bojalad from Den of Geek stated largely because it was taken care of in 2019. But unfortunately season 6 production fell within the COVID-19 era and as a lot of shows have already found out it's kind of tough to keep filming when there's a shutdown happening across the board when it comes to the entertainment industry. Plus, the idea that as of now the writers don't see the end coming in the way they might have predicted is twisting things up even further since despite the idea that one day the series would have to coincide with Breaking Bad, there's still been a lot of ground to cover and a lot of story to tell. What's amusing about this is that those that believed they had everything clocked and all angles predicted and planned out might have failed to realize that a story can and often does go where it wants regardless of whatever plans were made to insure that it goes ahead as scheduled. That's the nature of a story, much like a child it tries to buck control at times and goes off on its own in a way that some folks don't understand and can't fully comprehend. Those of us that have seen it happen more than once however tend to think that it's a good thing so long as we can guide it and coax it back to where it needs to be. Trying to force a story back into form is almost never a good idea since that's how it ends up feeling, forced and unnatural. Sometimes you've got to let the story flow in a way that will bring it back to center eventually, but on different terms.
That's the great part with Better Call Saul since it's highlighted a tale that was happening before and during the rise of Walter White, and while it eventually gets hemmed in by Breaking Bad's story line due to already being a part of the whole, BCS is still its own entity at this point and remains one of the more appreciated shows of its time. As far as what can be expected content-wise from the upcoming season one thing is certain, Jimmy's involvement with the cartel have definitely begun and whether or not he and Kim are going to come to a head or an agreement over the current scheme he's trying to run will be a big point of interest as well. Things are definitely setting up in a way that fans didn't fully expect but are willing to follow to the end since season 6 will be the last season of BCS before it links up with Breaking Bad, thereby closing that arc. As Chris Agar of Screenrant states the rising tensions between Nacho, Lalo, and Gus Fring are going to have to come to a head at some point, even though every fan of the original show knows the Gus does survive for quite some time after the incident that should be coming. There are plenty of things that we already know from watching Breaking Bad, but there are a few gaps to close up before the final season is over and done with and people are going to be grinding away at the rumor mill once again until the next season of BCS comes out. Unfortunately that might not be until around 2021 given that things are still shut down and there's no definitive word that they'll be coming up anytime soon.
This show almost makes a person wonder if there's going to be another spinoff in the works at some point since a lot of people don't want to see the Breaking Bad arc end and would prefer to see the points of view of many other characters, but hopefully it ends with Better Call Saul. It's been a wild ride since a poor chemistry teacher started cooking up meth with one of his failed students, and its been enjoyable to watch Jimmy tread down the path that would eventually bring him into contact with Walter and Jesse. But it kind of needs to stop after this show, even though others might feel otherwise. There are a lot of characters to explore, that's for certain, but stretching it out any further, dissecting each and every narrative that can be pulled from the main story, feels as though it could be a bad idea. Time will tell obviously what those in charge want to do with it, but with the end of Breaking Bad and the eventual end of Better Call Saul it does feel as though it's time to lay it all to rest.