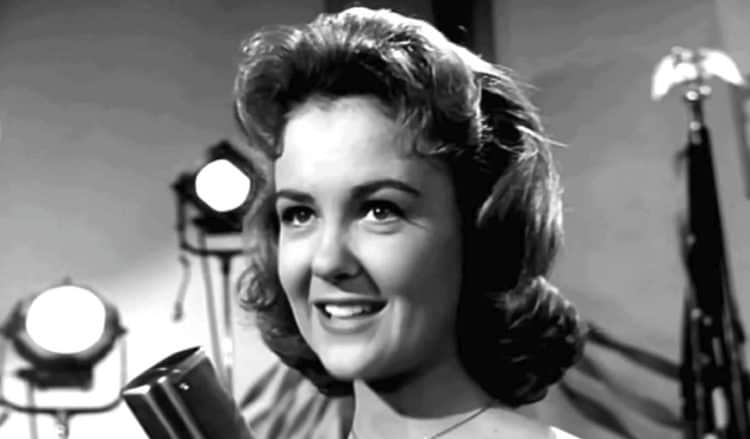 Are you a bit confused as to who Shelley Fabares is? You might be if you were born long after her time, meaning that she started acting in the 40s and has been going pretty strong ever since. The odd thing is that her bio says that she hasn't been acting since around 2006 while it also says that she's still an active person in Hollywood. That's the internet for you unfortunately as facts do get shuffled around from time to time and you have to be aware of what's really going on when you're trying to get information. But Shelley has been around for quite some time and has made an impact on the industry in her own way since she's been able to act along with some of the most notable individuals in TV and movie history. She was actually costar to Elvis Presley three different times and has a career that's been going steady for decades.
There are a few other things to her career that you might want to know about. One of them is that she's still around, so asking where she went is bound to turn up something.
She started acting at a young age.
Shelley has been in front of the camera from the age of three, and at ten she had her debut on a TV show titled Letter to Loretta. From that point on she was pretty much being featured wherever she could be. Her three appearances in Elvis movies was the most of any actress at that time and allowed her to known as one of the more prominent names in Hollywood since being anywhere with Elvis was a huge deal. Aside from that she was a busy lady since she seemed to take on one part after the other in an attempt to keep her career rolling and her fame climbing. She did take a dip here and there throughout the years as is pretty standard for anyone, but for the most part she kept rolling at a pretty steady pace that many actors would enjoy over the severe rise and falls that can happen throughout the years. Obviously the one big thing that no actor wants to contemplate is a serious and damaging end to their career that could ruin everything, but looking at her list of films and shows this doesn't seem to have been a problem of Shelley's.
She had a music career.
If anyone tried to say that her music career hasn't been as big as her acting career they might be in for an argument but it's one that they wouldn't lose or win to be honest. Truthfully her music career was fairly stable since she released a few albums and a few of her songs did pretty well. But her acting career was usually far more stable and thus the one thing she could rely on better than anything. She did have one song that went certified gold, which is a huge accomplishment, but overall her acting was what really got her noticed and made her into a star. She's been featured on so many TV shows either as a recurring or main character or just a guest that they're hard to count in their entirety. If you can recall she was in Coach for almost two hundred episodes as one of the main characters.
Shelley was what you would call a 'teen queen' back in her day since she was widely known and had a following that would likely rival a few of those that are seen today. But back then without social media it was by word of mouth and by appearances that one became famous, so the numbers would be quite a bit different. Still, the fact that she was so overwhelmingly popular is hard to deny since she's still around and still seeking to use her fame and position to help others. She's actually been seen in Washington D.C. speaking on Alzheimer's research and how it could help those in need and has devoted her life to this cause. At this point a lot of actors have put in their lot to help out with AD simply because it is a huge issue and it's one that doesn't always get the attention that it needs. It's great to see that she's putting so much of her time into such a huge problem that is faced by so many people around the world.
Shelley's career has taken her a long way since she started and has continued to be the reason why anyone continues to remember her. To say that she's been forgotten isn't entirely accurate but since she's been away from the spotlight for a while it's also fair to say that those that have grown up without her on their TV's are likely to need a reminder of who she is and what she's done.