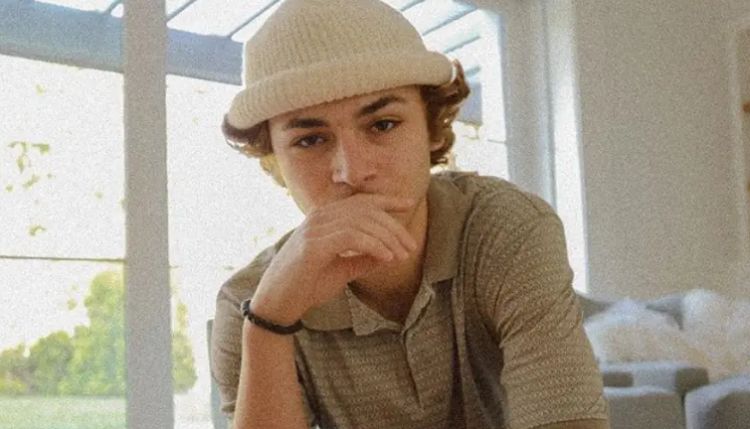 In decades past, you had to audition or be discovered by someone who was in the business to become a famous face in America. Or anywhere in the world, for that matter. Today, though, you just have to have social media, the time to post regularly, and a desire to become famous to make it happen. That's what Keith Pichardo did. If you don't recognize his name, that's all right. He's a TikTok star who broke through with short videos, and we realize not everyone has downloaded the social platform just yet. He's an impressive young man, and we feel he's someone worth getting to know.
1. He's Young
He was born on May 2, 2002. He only just turned 18, too, and we assume this means he's done with high school and working through his adult decisions now. The end of his high school year was probably a mess due to the global pandemic, the lack of graduations, and so much more. We cannot help but feel for him.
2. He's Got An Impressive Following
He's not the most followed young man on the internet, but he's doing a good job with some of his work. He's got more than 50k followers on Instagram and more than 300k on his TikTok account. You can find him on TikTok by searching his username, which is keithpichardo.
3. He's Athletic
When he was in high school, he played sports. He was part of the soccer team, which we imagine he's played much of his life. He's a young man who looks like he enjoys being outdoors and being active, so this doesn't surprise us much at all. He's played soccer most all of his life, and he continues to do so any chance he gets. He's learned to work hard and never give up, to grow, work as a team, and to be diligent in his efforts. It's the entire purpose of childhood athletics, if you ask us.
4. His Net Worth is Impressive
He might have only just turned 18, but he seems to be doing well financially. He has a net worth of somewhere between $1 million and $5 million, which is impressive for someone his age who doesn't have a traditional job. He was estimated to have a net worth of six figures to a million dollars only a year ago, so he is clearly growing quickly.
5. He's From Indiana
He was born in a small town in Indiana. It's called Muncie. However, his family moved to Chandler, Arizona at some point before he was an adult. He lives with his mother and father, and he has a brother who also lives with them.
6. He's Part Dominican
His father is born and raised in the Dominican Republic. Much of his family is still there. We don't know what nationality his mother is, but we do know that his young man is at least half Dominican, which does explain his exotic good looks.
7. He's Close to His Family
He is only 18, so he should be close to his family. Unfortunately, that is simply not the case for so many young men and women who are growing up. It's clear to us that Keith comes from a good home since he is so close to his mom and dad and his brother. He describes them as the people who influence him the most, and that they make his life better just by being around. That's a big deal, and we cannot imagine having it any other way with kids.
8. He'd Love to go to Europe
When he was slated to graduate from high school in 2020, he was also scheduled to go on a senior trip. It was meant to be in Italy and Spain, but COVD-19 had other plans for him. His trip has been cancelled for now, but we imagine he will find his way to Europe when he feels the time is right and the airlines open up and travel is once again permitted from the USA.
9. He's Smart
When he graduated from high school, he did so with an impressive GPA. Despite being a star who had to find time to put himself out there and gain more followers, he was able to keep up with his school work. He graduated with an impressive 3.9 GPA, which is nothing to laugh at. He was also chosen to be part of the 2nd All Region Soccer Team at his school, which is like an all-start team of sorts.
10. He's Coming to YouTube
This young man knows what his fans want, and he's looking to give that to them. If you are looking for more of Keith Pichardo, you can find him on YouTube soon. We imagine he will make official announcements on his social media pages when he is a bit closer to his goal, but he's looking to gain more followers, produce more content, and be more readily available to his followers.
Tell us what's wrong with this post? How could we improve it? :)
Let us improve this post!