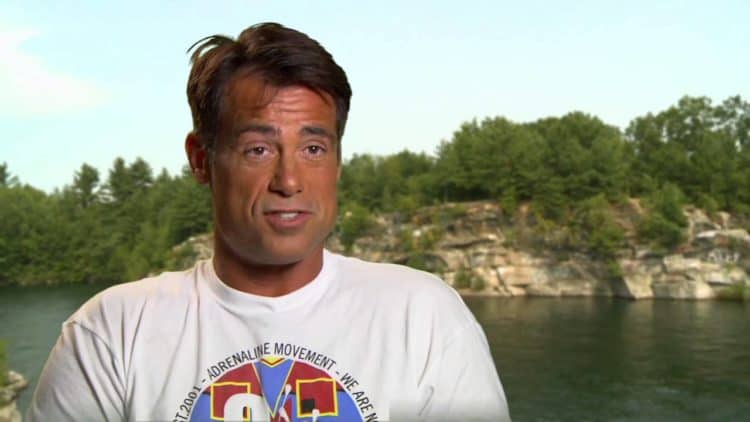 It doesn't feel as though it's been that long since Peter Dante, Allen Covert, and several other of Adam Sandler's friends were younger and acting in several movies that were making us laugh uproariously and without a thought as to what might come next in their careers. He's been very prominent in many Sandler movies much like others that have been around the comedian for years, but his roles tend to be slightly lesser than others as he tends to exist on the periphery of the main action a lot of times. But he's been seen as more prominent in several movies as he's taken on bigger roles and become a big part of the narrative. One such movie was The Waterboy in which he played the part of Gee Grenouille, the college quarterback that gave Adam Sandler's character such a hard time initially. He was also great as Dante, which was funny considering that he was able to use his own surname, in Grandma's Boy with Allen Covert. Over the course of his career, he's been an amusing and even funny actor but it does feel as though he's had the benefit of great writing, part of which he's done since he was one of the writers on Grandma's Boy, which kind of makes sense given that Dante was a key character.
In the movie, Dante is one of the oddest characters around, and that's saying something since there are plenty of odd ducks in Grandma's Boy since it has to do with a stereotype that paints a lot of single men as those that are looking for but don't know how to find the right women and are regarded as nerds and geeks for loving video games. Dante is different by far since he's the neighborhood's marijuana supplier that doesn't ever appear to get in trouble or even looked at twice. He's also such a laidback character that viewers can't help but like him since he's kind of disconnected from the real world in a way that isn't fully appreciated but is definitely obvious since the moment that he enters the movie he's naked, and he's putting up his Christmas tree in July. His relationship with Alex, played by Covert, is one that's both friendly and business since he's Alex's supplier as well, but likes hanging out with him. But there is something so fundamentally messed-up with this character in the most hilarious way that one can't help but laugh when he starts talking. This is the type of guy that buys a lion for home defense and doesn't stop to think of what kind of troubles this could cause but is still hilarious in his reaction when the cops and animal control are called since he's baked out of his mind half the time.
Peter has played several other roles over the course of his career, and he's entertained a career as a musician as well as being an actor and a writer. To say that he's in a pretty good position at this time in his career kind of goes without saying since the whole idea that he's pretty well set being Adam Sandler's friend and someone that has earned his success is accurate. At the current moment he's still working and it does look as though he has a few projects that are currently underway and should hopefully be out eventually. He's played a few roles that were easy to forget unless someone mentions them, but the fact is that like a lot of those that work with Sandler, he's easy to remember once you think of where you've seen him since he can stand out or he can fade back into the landscape as needed. In terms of his acting it's likely that he might never be recognized as one of the greats, but as someone that has been able to provide the kind of comedic sidekick routine that is necessary now and then Peter is definitely one of many that a person would love to see pop up now and again since his timing and his ability to help turn a scene into something impressive are both well-developed. Going back to Dante from Grandma's Boy, some of his lines are just so insane that one can't help but bust up laughing since the tone he uses and the easy, likable manner that he uses are what endear him to a lot of people.
How long he'll stay in the business and how effective he'll continue to be is hard to say since at this point it almost feels as though his career kind of goes up and down based on the roles he takes and the exposure he gets, like anyone else. But the best thing about Peter is that he's given a lot of people a bunch of great memories to draw from over the years.