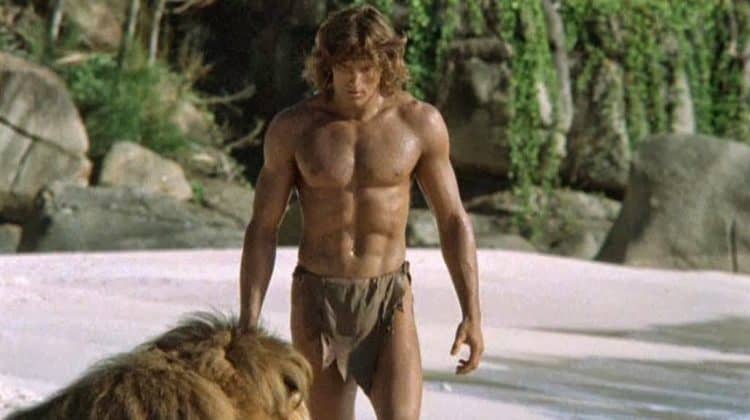 Miles O'Keeffe might not be a name many in the younger generation recognize. He is a well-known actor who had a long career in the industry that he took a long break from, but most people remember him as being the lead in the 1981 "Tarzan, the Ape Man," movie. He's been famous for a long time, but he is a man who does keep to himself. He doesn't care to have his entire life lived on the internet or in the press, and he values his privacy fiercely. Many of his old fans want to know what happened to him. Where has he been? What's he been doing? Did he disappear? What is the story behind his long disappearance? We do have answers for you right here.
He Was Busy When He Was Young
When Miles O'Keeffe was growing up, he was a busy young man. He was born on June 20, 1954, in Ripley, Tennessee. A true southerner at heart, he grew up in the area and did all the things that a young man in Tennessee does. He played sports. He was a star football player, which is what so many young men in the south are proud of growing up. Football is, after all, exceptionally important in SEC states. He was chosen to play for the United States Air Force Academy, and he was their halfback back in 1972.
After that one season with the team, however, he chose to transfer. The desire to head south and play football with the biggest names in the country was too much, and he transferred to the SEC to play for Mississippi State University. He had a scholarship to go to school there, and he was playing offensive lineman. Yet again, he transferred to another school and played tight end and linebacker for the University of the South in Tennessee.
He graduated from college with a degree in political science and a minor in psychology. He did not go on to play professional football, but he did take a job in a prison working as a counselor. It's a tough job, but someone has to do it. He worked there for some time, but he eventually decided to move on to a more active role in the Tennessee prison he was in. He ended his counseling career and began managing the weightlifting program at the prison. After he finished that career, he moved to California and took up playing professional rugby. As we said, he was a very busy young man.
Hollywood Career
In the 1980s, he became a household name in Europe with his first roles. He made a name for himself in America when he took on the role of Tarzan, but he didn't spend too much time in the spotlight. He worked regularly, but he also spent his time off work keeping to himself. However, the world hasn't seen him at all since around 2005. Before that, he hadn't had a role since 2001. Before that, he was busy working on an annual basis on at least one project at a time, but he's been largely absent since. Where has he gone?
He's Retired
The thing about Miles O'Keeffe is that he didn't just disappear. He stopped working, came back after a five-year break to film one more movie, and then he retired. He's been living his life outside of the press, and no one really knows what he's been up to. Again, he's a man who doesn't share a lot, and he certainly doesn't make it his business to give the world details about his life. No one knows what he's been up to all these years other than the fact that he's retired, hanging out with the people who mean the most to him, and just living his life on his terms.
We don't even know if he is married or in a relationship with anyone. We don't believe he has children, and it does not appear that he has any interest in coming back to Hollywood at this point. He's in his late 60s, and that's something that we think might encourage him to continue to live his quiet life outside of the press and outside of the spotlight. He might go down in history as Tarzan, and a man who had a successful career throughout the 80s and 90s, and we have a feeling that might just be enough for him. So, while we don't have any earth-shattering news for you about his whereabouts, we can tell you that he appears to be doing all right.
Tell us what's wrong with this post? How could we improve it? :)
Let us improve this post!