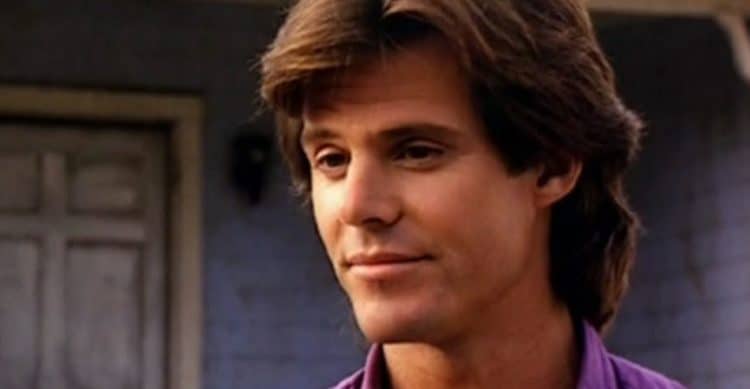 Ken Olandt is another one of those classically handsome types that you tend to see in movies and on TV and wonder where they've gone to when their fame dwindles after a while. Some of those actors will tend to age well and retain their looks as they become even more dignified and handsome as the years go on, with a bit of grey and some wrinkles to go with the experience and wisdom of course. But despite being listed as active, Ken hasn't really been seen in much more than an Entertainment Tonight episode a few years ago, and before that an appearance in 2015. Throughout his career, he's been an actor, a stuntman, a producer, and has taken part in a lot of projects that have had the chance of giving him a boost of sorts that might have elevated him a bit. But at this point, one has to wonder if he's thinking of retiring or if he's going to be seen again eventually in an attempt to keep his career moving ahead. The guy likely still has the same level of talent that he possessed when he was younger, which is good enough to see him making a comeback at some point in time, but again, the choice is his, and it's not certain just when or how this will happen.
It's easy to look at his credits and determine just why he should make the trip back to fame since one role that he had was kind of a lesser role in the movie Summer School, but his time as Larry, the guy who could never stay awake during class, was pretty funny. The reason he was falling asleep was that he worked nights as a stripper and was making a pretty good living since the people at the club thought he was 21 and, let's face it, back in the 80s it might have been easier to get away with such a thing. If that kind of thing was pulled today in a movie, people would be all over it and seeking to cancel the movie and condemn the studio that allowed it to happen. That's the big difference between the days in which Larry was making his mark to now, people might have been offended back in the day, but they still didn't go quite as crazy as they do now. Ken has been on the scene for quite a while and has played in plenty of movies and on a lot of popular TV shows for at least an episode or more depending on what the show required.
Another role he played was that of Nathan in Leprechaun, and to be honest, he wasn't the greatest actor at that time, but it also wasn't the greatest movie of all time since a murderous leprechaun that was after his gold and could be distracted by a need to clean and sort shoes was kind of an odd premise that was deserving of the B status that it received. Still, it was a chance to act, and the movie has been remembered to this point since it was one of those that was just terrible enough to be considered worth keeping around. The movies that came after it though were a little less convincing. Much of what Ken has done since that point has gone without a whole lot of notice as the years have gone by, and it's fair to say that a lot of people don't really remember him that well unless they were watching his act in the 80s and remember him fondly for a couple of roles here and there. This is the downfall of falling out of favor with the audience since people will tend to move on to the next big star and let their memories of those they idolized only a while ago slip without hesitation. It sounds cynical but it's entirely true since a lot of the more famous faces that people have been seeing on this site for the last few months were at one time quite famous, but once the movie scene started changing they had to adapt or keep going and hope that their career would still be there.
Luckily for Ken and several others, it's been possible to keep pushing forward and adapting has been easy enough that they've been able to keep working, but without that, it's easy to think that most of those from the past few decades would have already seen their popularity decline to the point that banking on one gig after another wouldn't have been enough. So long as they love what they're doing though it's fair to say that Ken and many other actors will stick around and find a way to make it all work out in their favor.