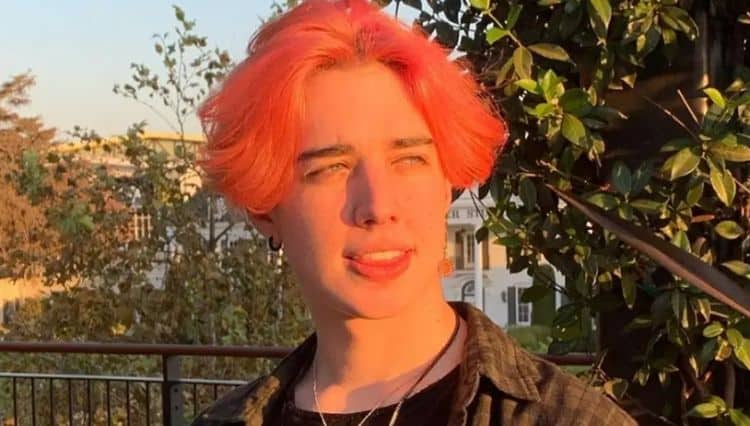 For nearly a decade now, Nev Schulman, and the MTV series Catfish, have helped dozens of hopefuls figure out if the person they've been talking to online is really who they say they are. So he was the perfect person for TikToker Jake Fuller to reach out to when he wanted to get the low down on Taylor, a woman he'd met on Instagram. Like almost everyone else who appears on the show, Jake claimed to have developed romantic feelings for Taylor even though the two had never met in person or video chatted. As the story began to unfold, it quickly became clear that Taylor wasn't who she said she was, and Jake didn't get the happily ever he was looking for. So, what happened to Jake when the Catfish crew left? Continue reading to find out.
Who Is Jake Fuller?
If you're not an avid TikTok user you may have never heard of Jake Fuller. Jake is a very popular user on the platform and he currently has more than a million followers. There's a good chance that many of these people started following him after his Catfish episode was filmed because he didn't seem to have nearly as many followers during the show.
At the beginning of the episode, Jake appeared to be a normal teen who was hoping to build an IRL relationship with a girl he'd met online. On top of the fact that he and Taylor had never video chatted, there were a couple of things about her that made the situation seem suspicious. Still, he was determined to get to the bottom of it.
Although he initially tried to be the 'good guy' during his time on the show, it eventually became clear that Jake and Taylor's story wasn't exactly the way he made it seem. When Taylor's true identity was revealed to be a woman named Amanda, she admitted that while she did lie about who she was, Jake also lied about the dynamics of their relationship. Amanda revealed that Jake repeatedly asked her for money and appeared to be using her AKA Taylor. By the end of the episode, Amanda and Jake had talked things out, apologized for their roles in the situation, and decided there was no bad blood between them.
What Has Jake Been Up To Since The Show?
As far as we can tell, not much had changed for Jake since being on the show. He is still very active on social media. He is currently a college student at the University of Tennessee and he lives on campus. Despite having a busy class schedule, he has managed to find time to upload new content consistently. This is likely due to the fact that rules surrounding COVID-19 probably force him to spend a lot of time in his dorm room.
Most of Jake's videos on TikTok consist of comedic skits and and dance videos his followers seem to really enjoy the things he posts. He also has a pretty big fan base on Instagram where he has more than 83,000 followers. Jake also has an account on Cameo where he makes and sells personalized video shoutouts.
Ironically, however, Jake hasn't seemed to make mention of his appearance on Catfish. There's a chance he may feel embarrassed by the way things played out, or he could have simply moved on from the situation and doesn't want to dwell in the past.In an Instagram story, he did mention that filming took place a year ago and he added, "I'm a completely different person now. Who let me say any of that?"
At the end of the day, lots of people feel like he only did the show as a way to get on TV. After all, he is young and tech savvy enough to know that not video chatting with someone is a huge red flag. With that being said, however, most of the people who follow Jake on social media probably don't even watch TikTok, so there's a very good chance that being on the show hasn't impacted his life one way or the other.
What Does The Future Hold For Jake?
Jake seems to be enjoying college and he's really gotten into a grove with his social media presence. From the looks of things, he isn't interested in dating any more strangers he meets online. While being on Catfish is usually a highlight for a lot of people, it looks like it's only going to end up being a blip on the radar for Jake.
Tell us what's wrong with this post? How could we improve it? :)
Let us improve this post!