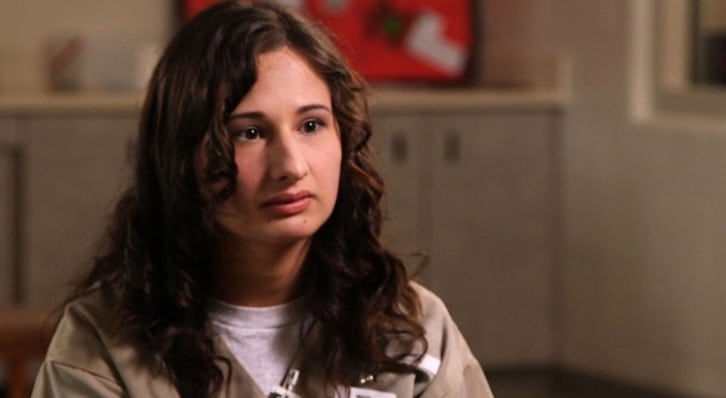 What you think you know about someone can be misleading since there's always a good chance that someone might be hiding a secret or two that they don't want you catch wind of. In the case of Gypsy Rose Blanchard it was that there was nothing wrong with her, even when her mother said there was. It's pretty normal for a parent to stress over the health and general welfare of their child, but as Katie Serena of All That's Interesting writes there was definitely something wrong with Dee Dee Blanchard, Gypsy's mother. This was a woman that apparently thought that every little wound, sneeze, and sniffle was enough reason to go running to the doctor and claim that something horrible had happened and that her daughter was physically traumatized in one way or another. If they didn't agree then she sought another opinion and went ahead and did things her way. After a while Dee Dee had fabricated so much concerning her daughter that people couldn't help but think that she was a caring and brave soul for taking care of a young girl that had so many different ailments that one might have thought she was on death's door on any given day.
The downfall for Dee Dee though didn't really come when the doctors started to figure out that she was running a scam, it came earlier when her daughter realized that something was wrong. Harriet Sokmensuer of People covered this story along with many others and came to about the same conclusions. Dee Dee was suffering Munchausen by proxy syndrome and was attempting to get as much attention as she could possibly get. From the home they received to the backstage passes to Miranda Lambert to the trips to Disney World, things were going great for the mother and daughter for a while. But why Dee Dee didn't think that a person will start to understand their own body and what they can and can't do is kind of hard to fathom. There's a good explanation for why, and it has a lot to do with the aspect of control and how much she was able to exert over her daughter. By the time she was a teenager however Gypsy had no one else to turn to, and she didn't dare show her mother that she was a fully capable human being for fear of what she might do.
Thus Gypsy turned to her online boyfriend Nicholas Godejohn to take care of this problem. Godejohn wasn't exactly a model citizen as he'd already served time in jail and been diagnosed with a mental illness in the past. But as Gina Tron from Oxygen writes he was the one that entered their home that fateful night and either stabbed or bludgeoned Dee Dee to death. It's a bit odd that several writers can't seem to agree on the cause of death since stabbing and bludgeoning are vastly different forms of murder, but the point is that Nicholas killed Dee Dee while Gypsy admits to covering her ears in the next room as her mother cried out for help. The next day she was found walking about on her own and seemed like a completely different person to those that had known her for so long. The sudden switch from wheelchair-bound individual that couldn't do anything for herself to a fully capable young woman that could fend for herself was astounding to many and quite upsetting since it raised a good number of questions that needed answering. Tacked on to this was the murder of her mother by a young man that she claimed was her boyfriend. Public opinion seemed primed and ready to tear her apart until it came out that her mother was abusive and had fabricated one illness after another for whatever benefit they could get.
This definitely turned the tide of public opinion back upon the deceased, but the fact remained that Dee Dee had been murdered and someone needed to pay for it. Nicholas wound up getting a life sentence while Gypsy was given ten years, something she says that she's not sorry for but is instead rather grateful since prison seems to be a great deal easier than living with her mother. Some people might roll their eyes at this and think that she's trying to be tough since prison is no joke if you're a man or a woman. But all in all a mother that will keep a child in a wheelchair and come up with one illness after another in order to reap the benefits is a scary thought since it takes a truly demented mind to come up with something like that. It's not nice or wise to speak ill of the dead, but Dee Dee Blanchard could have done a lot more harm had she not been taken out of the equation