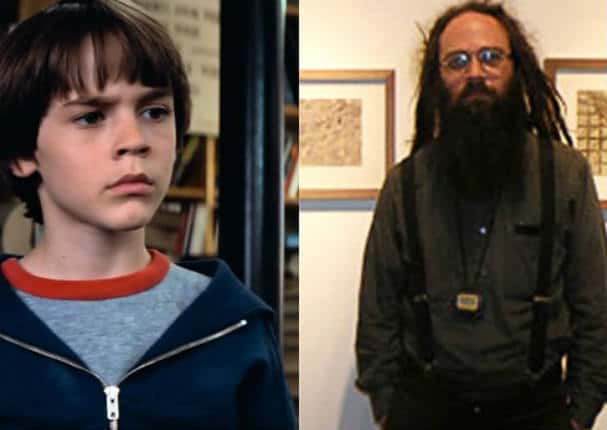 Remember cute little Bastian from "Neverending Story?" How about "D.A.R.Y.L?" How about "Cocoon?" How about the fact that this kid was in every movie in the 80's that featured a 7-10 year old boy. His real name? Barret Oliver. Unfortunately as soon Barret went through puberty and had a role in "Cocoon II: The Return," his acting career pretty much ended. Though we'll never forget the infamous "Call my name!" scene from Neverending Story will we? Oliver was a great little guy back then. Cute as a button. But puberty does happen to a man and Hollywood is an unforgiving place.
So what's the little cutie up to now? Unfortunately the most recent news we have on him goes back to 2008. Anything newer than that is a mystery. But here are some "recent" facts.
In 1988 or 1989 he became a member of the Church of Scientology. In 1989 he was asked by Paul Bartel to take on the role of Willie Saravian in Scenes from the Class Struggle in Beverly Hills. Here Barret broke new ground, as his role was that of a diseased teenager with sexual fantasies. This became his last known acting role as of early April 2008.
As of early April 2008, Oliver was working as a teacher of photography classes in Los Angeles, and Oliver was one of the 10 featured emerging photographers in the 2007 Silverstein Photography Annual (SPA).
He has authored the book "A History of the Woodburytype." Woodburytypes are made from a 19th century photo-mechanical process.
Well how about that? He's still goofy looking though. Who could ever forget this scene???!!
Tell us what's wrong with this post? How could we improve it? :)
Let us improve this post!