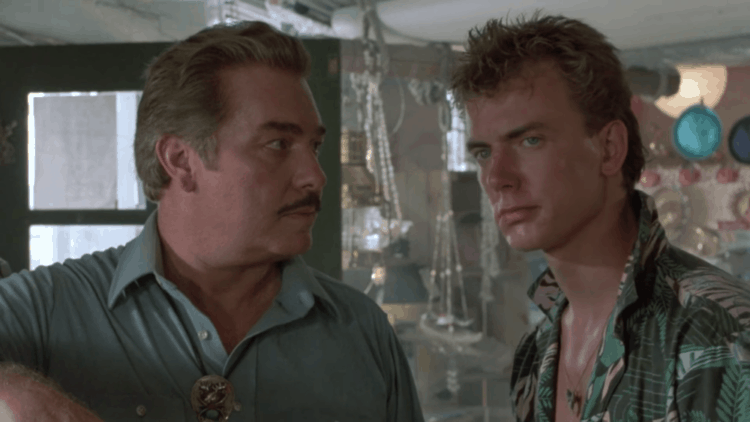 You're probably wondering who Barry Tubb is at this point, and it'd be great to say that he's still at it and still acting just as much as he used to since his career apparently ended in 2014 and he's been keeping a low profile ever since. It's hard to say what might have happened since there's not a lot of information on that, but it could have been that he simply grew disillusioned with Hollywood and felt the need to get away and even get back to his roots. He did have a pretty solid career for a while since all one has to do is read his filmography to understand that Barry was actually doing quite well and had a solid career, but the idea of being disillusioned with Hollywood isn't a new one and has been shared by quite a few actors throughout the years. Sometimes people can go for long periods of time without taking a break and find that a vacation from the job might be the best bet, and then sometimes people find themselves questioning why they're there in the first place. Had he been little more than a glorified extra it might have been easier to understand, but Barry had already made a name for himself in the movies and had made it clear that he was someone that was on his way up and could have continued to go for a while longer.
But it almost feels as there was a shift, a turning point in his career when he had a choice to keep going or to simply step away, and he stepped away of his own volition. Seriously, something could have happened that made him second-guess his time in Hollywood, or it could have been that he was just tired of being where he was and needed a return to his roots, but whatever it was it's kept him away since 2014 when he made his last appearance. If there's any belief that he'll come back it hasn't been realized yet since he hasn't resurfaced in a big way at this point and it feels as though he might not at all. Plenty of folks have walked away from the lifestyle that Hollywood offers for a number of reasons, and those that have walked away instead of being ruined or cast out at least have the chance to say that they left on their terms, which is better than having to say that they were chewed up and spit out by an industry that's known for doing just that when people aren't ready for what's to come. Hollywood isn't a place for the meek or thin-skinned since there are plenty of people that are willing to pick up where one person left off and try their best to impress the right people and get in good with others so that they can become a walking, talking success that others will notice.
Barry managed to become someone that wasn't exactly high class and on his way to the Oscars, but he was firmly set in Hollywood and had a place that might have been advanced had he taken on certain roles that were capable of getting him noticed in a bigger way. Sometimes it almost feels as though those who are bound to walk away at some point end up taking smaller roles that aren't exactly insignificant, but are still just below the radar enough that they'll keep someone from being noticed in a way that could mean bigger and better things. It's a theory is all, but this does kind of explain why some stars don't get any bigger than what they currently are or were when they took their leave of the business. Some might look at a career such as Barry's and believe that he had a solid and very stable life in the industry, and it does appear that they would be right. But if he was wanting something more, something better, it could explain why he walked away eventually, as it could have been that he wasn't getting the type of roles that he wanted. This is a constant frustration felt by many actors that still have to work for their parts and have worry about how an audition will go since they're not as well-known as the competition. But while this could be another reason why he finally walked away, it's best not to assume what the real reason was since theories and rumors don't deal in concrete facts and are a little safer for that.
Whatever caused Barry to walk away was his business and it's likely that he made the right choice for himself since staying where you don't want to be is hardly ever the right choice in a lot of situations. But it does feel as though he could have gone for a little while longer.