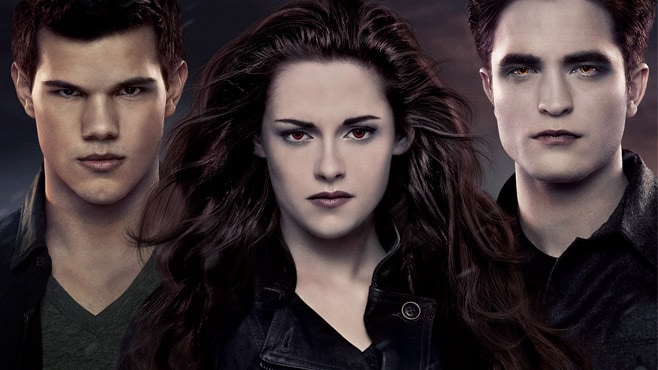 It seems fair to say that a lot of the members from the original Twilight cast went on to do great things with their careers. Some of them stumbled a bit but are still around since this kind of fame doesn't fade entirely for a long, long time. If childhood actors from the 1950s can still get noticed in this day and age then the phenomenon that was Twilight will allow the people that were involved with it to play off of their fame for a long time to come yet. Even if the movies have concluded and there's only rumors of another one being drawn up the idea that it was so extremely popular is enough to believe that all of them have some stake in how this film was brought to the public.
Here's what became of some of them. The entire cast list would take a few pages to go through to be honest.
Ed Gathegi – Laurent
Ed played one of the nastier vampires in the movie and didn't have much time for truces or anything of the sort. After his part in the film was over and during in fact he was pretty busy. He played the role of Darwin in X-Men: First Class, but didn't manage to survive as a character since he was literally blown to pieces. After that however he went on guest star in several TV shows and even has a project that has yet to be announced as far as its production status goes.
Cam Gigandet – James
Cam is the kind of guy that can take his shirt off and drive the ladies wild. Right before his part in Twilight he was known as one of the toughest guys in high school in Never Back Down. Afterwards he went on to entertain a lot of supporting roles in films, though he was always easy to recognize since he's just got that look that says "I'm here".
Rachel Lefevre – Victoria
Rachel came to Twilight's cast somewhat in the middle of her career and was instantly embraced as one of the most vicious and somehow popular villains in the films. Even after her character's death she was remembered fondly since she managed to give the Cullen's just as hard of a time as their main antagonists near the end, but in a much different way. She's been very busy since the movie between TV and film.
Billy Burke – Charlie Swan
Billy almost felt like he didn't belong in the entire movie series since he was one of the humans that didn't have a clue what was going on and couldn't have done much to begin with. But as an actor Billy has been quite busy before and after the films, as he's been every type of character you could imagine and has nailed them all with a fair amount of ease that is simply impressive. He's had his ups and downs in certain roles, as in Drive Angry with Nicolas Cage he wasn't quite as believable. But overall he's been highly successful in his career so far.
Peter Facinelli – Dr. Carlisle Cullen
There were probably a lot of people that would have thought of Peter as Mike Dexter from Can't Hardly Wait before this role. But stepping into the shoes of Carlisle seemed to signify a shift in his career that made him transform from capable actor to something else entirely as his status as a star seemed to jump a mountain during the Twilight movies. Right now he's still busy with career as he continues to tackle both film and TV roles.
Elizabeth Reaser – Esme Cullen
Elizabeth had kind of a muted role it felt like in the Twilight movies, as though she was told to stay in the background until she was needed for a scene. But since the movie she's been pretty busy with her career in TV and in movies, though she hasn't been seen in a film since 2016. It could be that she decided to focus on her TV career for a while and give herself a break, but it's likely that we'll see her again.
Taylor Lautner – Jacob Black
Taylor Lautner seemed like he was on the fast track to a bright and lucrative career when Twilight hit, and for a while he was on fire as far as how popular he really was. But then he seemed to trip, slip, and slide ride into mediocrity for a while. He's still around and still willing to step into just about any role, as his time spent on The Ridiculous 6 would prove, but it's still evident that he has what it takes to put in a great role. It would seem however that he needs to pick his projects just a little more carefully.
Robert Pattinson – Edward Cullen
For a guy that was in a Harry Potter movie before coming to Twilight you would absolutely expect Robert to go on to do something special. After the initial movie he was still a popular name around Hollywood and continued to get film offers and adoration from the fans. Then his parts began to slip into the more obscure and lesser known shadows and he kind of faded off for a while. He's still around, and he's still hard at work, but it's almost as though his reputation just hit a seriously long plateau and is looking for the next peak to climb.
Kristin Stewart – Bella Swan
Kristin has still been active after Twilight but she's also taken on a lot of roles in movies that many people know nothing about and fans have to actively search for in order to find her. It's safe to say that she's gone through a lot of changes that were of her own design in her life during and after the film that have made people wonder about her a time or two. But thankfully she's still working and she's still every bit as good as she was when she got started so many years ago.
All of them seem to be doing pretty good at the current date which is nice to see.