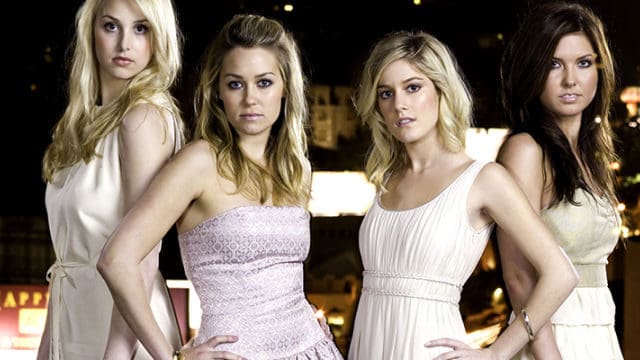 The Hills was an American reality TV show that had spun-off of Laguna Beach: The Real Orange County in 2006. In total, it managed to last six seasons in spite of extensive changes in its core cast as well as accusations that it was much more scripted than what most people would expected based on its basic premise. With that said, The Hills nonetheless managed to find a fair amount of success, which explains why people are still curious about what has happened to its core cast since it was still running on the TV screen.
Here is what has happened to some of the cast of The Hills:
Lauren Conrad
Lauren Conrad was the one who was chosen to star in her own spin-off of Laguna Beach: The Real Orange County. Since that time, she has launched not one but two fashion lines called LC Lauren Conrad and Paper Crown, which include collections based on Bambi, Cinderella, and Minnie Mouse. Furthermore, she has written a book trilogy called L.A. Candy as well as a spin-off book series called The Fame Game. Finally, it should be mentioned that Lauren Conrad has gotten married to William Tell, with whom she was expecting her first child as of January of 2017.
Heidi Montag
Fans of The Hills might remember Heidi Montag for her decision to date Spencer Pratt, which resulted in a massive feud with her one-time friend Lauren Conrad that became the focus for the reality TV show. Her career has never risen to the same heights since the conclusion of the reality TV show, as shown by the failure of her musical career as well as a series of appearances on other reality TV shows such as Celebrity Big Brother and Celebrity Wife Swap. Curiously, both she and her now husband seem to have maintained their dislike for Lauren Conrad, with the duo repeating their claims that their one-time friend had made a sex tape with an ex-boyfriend. Regardless, Heidi Montag and Spencer Pratt have announced that they are expecting their first child as of April of 2017.
Audrina Patridge
Since her time on The Hills, Audrina Patridge has pursued a career in movies and TV shows with rather mixed results. For example, she starred in Audrina, which was a reality TV show that followed her life after The Hills that was cancelled after a single season because of lackluster numbers. Likewise, she was cast in Scary Movie 5 but her scenes ended up getting cut from the finished product because they were deemed too risque for its rating. With that said, it is interesting to note that Audrina Patridge was a host on NBC's 1st Look in 2015 and 2016. In late 2015, Audrina Patridge accepted the proposal of her long-time boyfriend Corey Bohan before giving birth to their daughter in June of 2016 and then getting married in November of 2016.
Whitney Port
Whitney Port was one of the first cast members of The Hills to leave when she moved to New York City to take up a position with famous designer Diane von Furstenburg, which resulted in a spin-off called The City that lasted two seasons before being cancelled. Afterwards, she continued with her "Whitney Eve" collection while also making appearances in TV shows here and there. It is interesting to note that she got married to the former producer of The City in 2015 and has announced that they are expecting their first child as of February of 2017.