American actress Cassi Davis has been gracing screens since 1988. However, she's prominently known for her roles as Ella Payne in Tyler Perry's House of Payne and its spin-off series, The Paynes. Featuring mainly in Perry's Madea films, the actress has made quite a name for herself today.
She has starred in various theater plays, including Madea's Class Reunion and Love Thy Neighbor. Altogether, Davis has shown her mettle as a great actor and performer as a whole. But there are so many more sides to her than that. Here are a few interesting Cassi Davis facts to mull on.
1. She Was Born In Madison, Mississippi
The actress was born in Mississippi on July 31, 1964. Her father happened to be a Navy officer, while her mother was a schoolteacher. Needless to say, Cassi Davis was an army brat. Even while on base, Davis always participated in local church plays and other theatrical productions. It was probably there that she developed a strong interest in singing and theater arts.
2. The Actress Graduated From Spelman College
Venturing into showbiz might not have been quite a random life choice for the actress. Cassi Davis actually studied Music and Television in college. More specifically, she attended Spelman College in Atlanta, Georgia. When she was done with college, she went on to become a music instructor. She even performed in Atlanta-area independent theater shows. It was during this time that the actress switched from theater to television. That landed her a recurring role on Tyler Perry's smash sitcom House of Payne.
3. She Has Appeared In Several Tyler Perry Films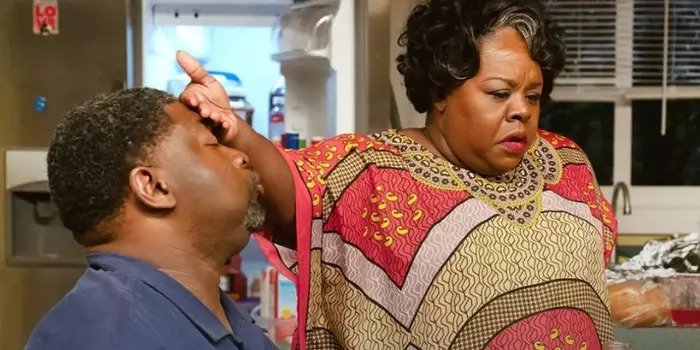 As mentioned earlier, Davis and Perry have quite the working relationship. In fact, she is most recognized for her roles in Tyler Perry movies. A few of them include Daddy's Little Girls, The Family That Preys, and Madea Goes to Jail. Davis has a prominent presence on television, having voiced Willona Woods in the ABC sitcom Good Times. She also has a recurring role as Aunt Bam in Tyler Perry's House of Payne.
4. She Was Nominated For A Theatre World Award
While she has recently become a big onscreen presence, Cassi Davis can equally hold her own onstage. Her theater credits include various Off-Broadway performances since 1988, as well as several Broadway appearances in the 2000s. Davis was nominated for a Theatre World Award in 2003 for her renowned Broadway performance as Muzzy Van Hossmere in Thoroughly Modern Millie. This is just one of the various honors and nominations that have been bestowed upon Davis throughout her career.
5. Cassi Davis Is A Singer-songwriter As Well As a Voice-over Artist
Here is an interesting Cassi Davis fact few people know, she happens to be a well-known and accomplished singer-songwriter as well as a voice-over artist. Davis has established herself as an outstanding performer in the entertainment field, capturing the attention of admirers all around the world. A few of her hit singles throughout the years include "Set Me On Fire," "Nobody," "Loved By You," "Don't Cry For Me," "Call Me," "Divine," and many more.
6. She Bagged An Image Award For Best Actress In A Comedy
Cassi Davis won an Image Award for Best Actress in a Comedy Series in 2018 for her role as Ella Payne on House of Payne. Needless to say, she truly had that one coming seeing as it is one of her most prominent roles. It's quite clear that her drive for greatness is a huge catalyst for her career sucess.
7. She's Married To Her Longtime Partner, Kerry Patton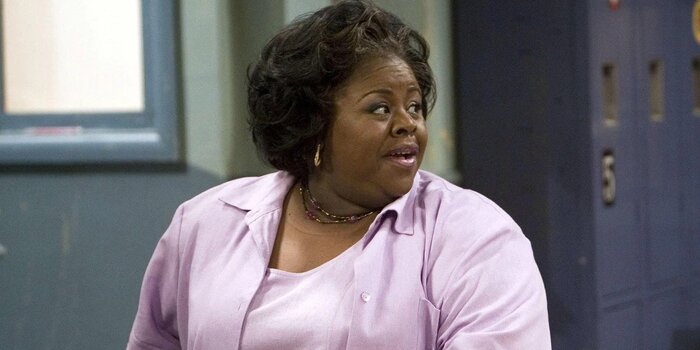 Cassi Davis and Kerry Patton have known each other for quite a number of years. However, they only decided to make it official on January 11, 2017. The couple began dating in 2007 and have been together ever since. It's safe to say that this demonstrates their strong attachment and everlasting love. The pair have shared many milestones, such as the birth of their two children. Altogether, it appears that their love has only grown stronger over time.
8. She Is An Enthusiastic Humanitarian
Another nifty Cassi Davis fact — she is a well-known humanitarian who has received the prestigious title of Atlanta's Humanitarian of the Year. The actress is deeply committed to assisting those in need and raising awareness about local and global disparities. Davis has built a solid network of generous contributors and hardworking charity organizers.
9. Cassi Davis Is Active On Social Media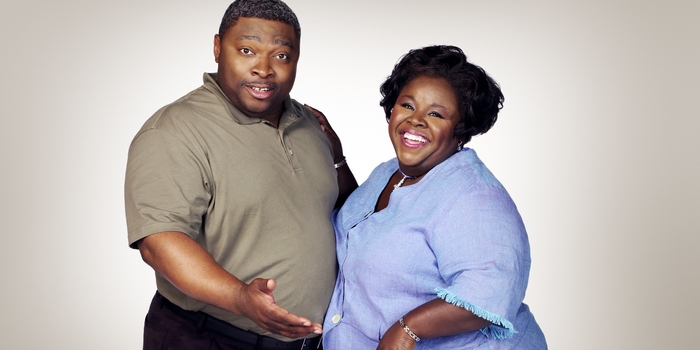 Davis has become a popular presence on social media in recent years. More particularly, she's quite vocal on Instagram. There she routinely posts her ideas and beliefs, as well as helpful information about her charity work. The star also uses the platform to assist causes close to her heart. A few of them involve health disparities, social justice, and educational concerns.
10. She Takes Her Faith Seriously
Wearing it like a badge, Cassi Davis doesn't shy away from showing her dedication to her faith. In fact, most movies she has been in over the years showcase her Christian faith. It's quite clear that she places her beliefs above everything, even her career.