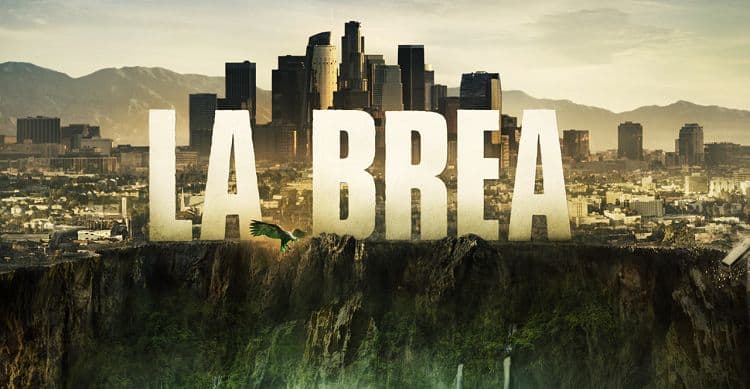 This definitely takes the La Brea tar pits to a new extreme since the mere mention of them is enough to get a lot of people on board with the idea considering that these pits have been mentioned numerous times in pop culture over the years. But this time things have been taken a huge step further as a giant sinkhole has opened up in Los Angeles, spilling an untold number of people into it while those that escape are left to wonder just what happened and if there's any possibility of getting their loved ones back if they're still alive. The thing about this is that they are still alive, but are now trapped in a strange, supposedly dangerous world where they're the prey for just about anything that comes along. Without knowing too much about this show there's not a lot that can be said without guessing, but at this time it does feel as though this idea might have some merit to it, at least for a while. Thinking about what might lie a few miles below the surface is something that a lot of people don't tend to give a lot of thought to, but after this show that might change.
Shows that pose questions about our world through premises such as this are pretty interesting since science tells us a great deal of what people assume about our world and what's in it, what's possible, and what's not possible. But where science and imagination diverge is usually where some people tend to lose interest and others will follow the more imaginative tales that go beyond what's known and explore the possibilities that can be thought up. This is certainly an imaginative tale that's bound to go somewhere that people might not be able to guess but are sure to follow.
There are so many stories based in and around Los Angeles that one can't keep track of them all, but this does feel like something that's different enough that it won't be focused entirely on the city since it will be taking place in two very different locations. The inspiration behind this would be nice to learn about, but getting right into the story is going to be possible this coming September as the show will be hitting the air for people to see. Funny enough, it was filmed in Australia, but it's far from the first time that a location-based show or movie wasn't shot in the area in which it's said to take place. With some clever background work and editing, it becomes possible to make one place look like another, especially if distance shots are of the actual city while anything up close is made to look like sections of the city, even though some shows tend to goof on this at one point or another. So far from the trailer, it looks like a decent show that might be worth a look since the action might be enough to draw enough people in that might be interested in this show and if there's a good enough story it might be enough to keep them around. But this is where the downfall might come in, no pun intended.
So far, the idea of a large sinkhole opening up and dropping a bunch of people into it sounds like a good idea for a TV show, so does the idea that those that fall into the sinkhole find themselves in another world that they can't understand. Where it feels as though it might break down is when it comes to sustaining this idea since in a way it reminds me of Lost, and of the many different gimmicks that had to be created to keep people watching. At one point all those gimmicks start to feel like too much, as though the dog and pony show is becoming too complicated and that the main idea of the story is slowly fading away without evolving in a manner that keeps the story feeling fresh and capable of taking on new ideas without them feeling too clunky. Granted, this show hasn't been released yet, but it still feels as though it might eventually suffer from the same problem as a lot of TV shows.
The hope of course is that this won't happen and that the show will somehow manage to keep the interest of the audience while evolving and finding ways to keep the story moving in a manner that will continue to keep people on their toes. The idea that's bound to get people to watch, the sinkhole, is good enough that it will keep folks coming back to figure out what's going on, but there had better be a story that unfolds behind it since otherwise, everything from the sinkhole onward will need to be extremely entertaining.
Tell us what's wrong with this post? How could we improve it? :)
Let us improve this post!