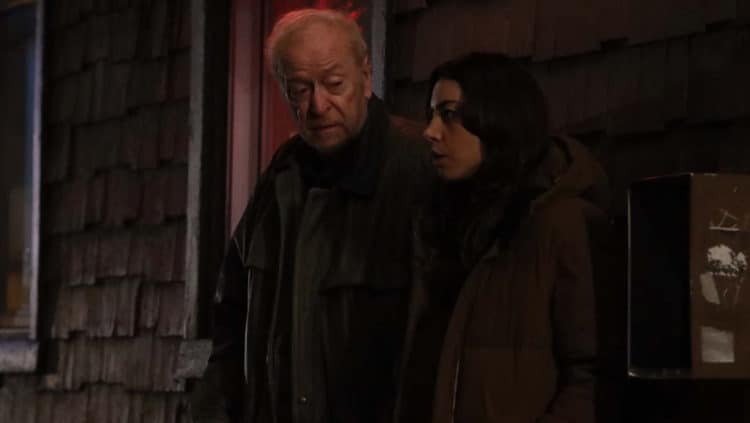 A story detailing the redemption of an author that's been out of the game for years is one of those that might appeal to some people but not everyone given that writing is a niche that not everyone wants to get into or think about. Like it or not, there has to be something within a person's heart and mind to WANT to get into writing since it's not as cutthroat or as glamorous as acting. Instead, writing serves as a base from which the rest of the business builds. Without a story to push, there is no movie, there is no TV series, and there is no glorious rise of one actor or another. Many actors have either started out as writers or have managed to get into writing at one point or another in their career, and this is pretty natural since again, without the story, there's no point in moving forward. But from the trailer, it would appear that when a young, up-and-coming publisher seeks out an author to help her business begin to thrive she finds that it's not quite as easy as it might have appeared to be. It doesn't help that the author, played by Michael Caine, isn't exactly up to do anything that she might feel is helpful for her business.
Being an author doesn't necessarily mean that a person has followers or fans or anything other than the desire to write a story and call it good. Many of us that write have imagined or even finished writing a novel or two in our lifetime. If we're wise, we'll have read a large number of books and how-to tomes on how to improve our writing over the years. It's not exactly a prerequisite, but it's the wise thing to do since the more practice one gets, the better they tend to write. An old author stuck in his home and who refuses to do book tours or even stay out of trouble is one of those that will likely never amount to much. But you know what? Sometimes being an author is a personal thing.
A big hope for this movie is that will depict writers and the writing industry in a light that's not entirely negative, and not entirely positive. Just like any other business, writing is something that can have its ups and downs and can be just as rough as it is kind to those that are able to play the game and play it well. A new publisher is bound to find out that things aren't always fair, life is a little harder when trying to break into an industry that has existed for this long and isn't always kind to newbies. It's also not kind to those that step away for a lengthy period of time since, like many other businesses in life, the book business is another one that tends to change from year to year since there's always something new to experience and a different method and technique to use when it comes to writing, publishing, marketing, and things tend to change quickly even for those that have been a part of the business for so long. Someone still trying to establish themselves is bound to be hit with a number of hurdles that will trip them up every which way since with the changes that come continually and the rules that are to be adhered to, the business is a tricky one that doesn't take kindly to people that don't follow the rules, or so it's said.
Plenty of movies have been made about writers, and some of them have been accurate enough while others have shown writers in a light that isn't exactly fair or even accurate, while others have come a little too close to the truth since writers are just as diverse as anyone, but oftentimes one type of writer or another will be focused on and allowed to give the impression that this is how all writers are, while anything else is an exception. The truth about writers, which this movie will hopefully show, is that while not all of us are crazy, not all of us entirely sane either since to write well, a lot of authors need to step over the line a time or two just to get in the mood to write.
The movie looks like it might be kind of funny in a sort of dramatic and almost dark manner, but it also looks like something that can grant a great deal of insight should it keep the overall tone and pace that the trailer appears to follow. It does feel as though Caine's character will be a little more tragic than we're seeing at the moment, but until we get to see what it's all about it's fair to say that it looks intriguing.
Tell us what's wrong with this post? How could we improve it? :)
Let us improve this post!