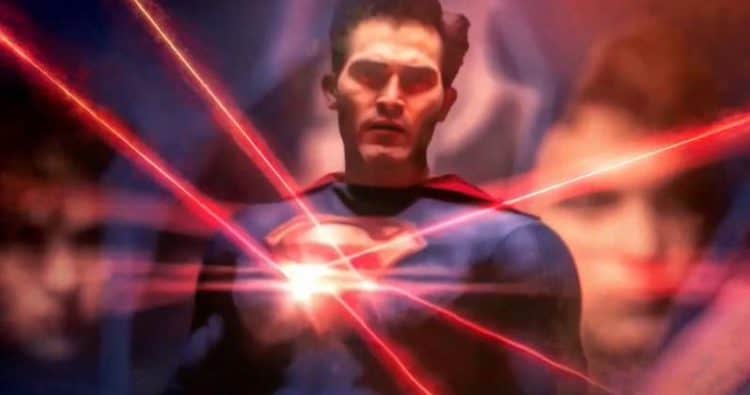 Don't get too deep into it, since the trailer to Superman & Lois is pretty much what it looks like, Superman trying to find a way to cope with being a father, a husband, and someone that has to work to keep everything in order, along with Lois. Set in the Arrowverse, this new series will be hitting the CW in February, so there's a while yet to wait, but it's interesting to see the direction that the story is being taken already since it's a new one in live-action that could possibly take the idea towards a new path that might change things up just a bit. It's not the first time that the man of steel has been featured on the CW, but to think that Clark and Lois are going to be working parents this time around is kind of interesting, not to mention amusing since one might want to think that they'd make great parents, or horrible parents, it's hard to say since it all depends on how the characters are going to be played. It's easy to think about how it might have turned out in the past with other actors and the manner in which they played these characters, but Tyler Hoechlin and Elizabeth Tulloch are going to be doing things in a different way and it's bound to be something that people will want to see since there will be more involvement of the family in this show and as a result, it could turn out to be pretty different.
A familiar face is coming back as John Diggle, played by David Ramsey, will return as a guest character, though how he'll be presented has yet to be revealed. Wole Parks will be playing the recurring character of The Stranger, the figure that's intent on convincing people that the world doesn't need a Superman. So to be fair, things have already been set up in a way that sounds as though it will be intense and interesting at the same time for many viewers that have been waiting to see this happen. Out of the many representations that Superman has received over the years this one feels as though it could be truly different when it appears since Superman having a family is something that a lot of people have thought about for quite a while, but seeing it in action is going to be something else. Just imagining what it might be like to have Superman as a father is kind of an odd process.
Of course, it does feel likely that he won't be able to cut loose and do anything and everything he can to make his family's life easier, especially since as a superhero, things are only bound to get harder since keeping his family safe might be harder considering that if villains find out that he has a family then it's likely that they'll use this against him. People might say that it doesn't matter because he's Superman, but even the man of steel can only do so much. Then there's the idea of what his kids might think since hiding the reality of your powers from your family doesn't just sound kind of saddening, it sounds nearly impossible since every parent tends to mess up now and then in front of their kids, and for Clark, this could come in a number of different ways. Having kids is no doubt going to complicate things a bit, and being a married couple with kids is going to be an amusing development in Clark and Lois' relationship since like it or not, being flirtatious and in love for so long is all well and good, but once marriage and kids become a part of the equation one has to know that things are going to change in a very big way. Clark's kids are part Kryptonian and part human, so how in the world will that work? Will they have powers of their own or will their human heritage be stronger?
Just imagine being a kid and figuring out that you have super strength, or speed, or can cool things off with your breath or shoot beams of light from your eyes. None of those are skills that a lot of people would trust a kid with, but it remains to be seen if Clark and Lois' boys are going to be granted powers of their own, or if they're going to be mundane and not really carried the Kryptonian gene. Of course, that feels unlikely, but we'll have to wait and see how the show turns out to see just what's going on and how things are going to progress. Fans of the CW and Arrowverse have been waiting to see how a Superman show would do in the current era, and they're about to get what they wanted.