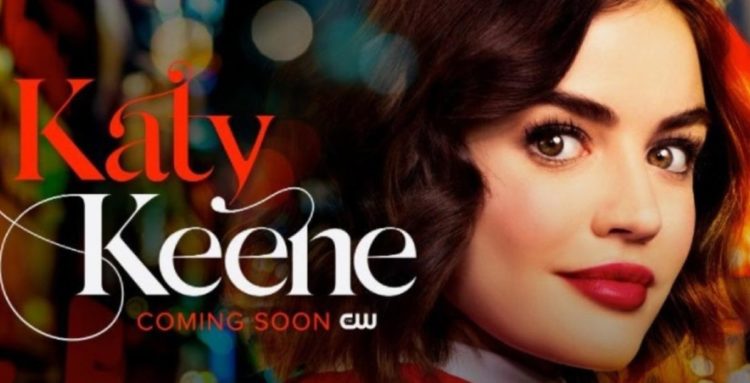 We're a long way from Riverdale as Katy Keene is taking on the Big Apple in a way that so many other aspiring hopefuls have in the past, only to realize that as hard as they try there's always going to be something missing, not because they're lacking in any way, but because that's the nature of big business, to intimidate and weed out those that don't really know what they want or are simply too kind of heart and nature to get what it is that they're after. That kind of attitude might be seen as a bit defeatist and even cruel at times, but unfortunately it's the truth as we see in the trailer that despite her need to excel and her belief that she's ready for the chance to ascend to where she wants to be, Katy is bound to be held back by those that feel that she's not quite strong enough in one way or another to take on the world of fashion on her own. In effect she's about to undergo the same challenge that a lot of us have while trying to make their way up in any business that's seen as competitive. It's a very dog eat dog world in some industries, and in fashion it seems as though being as cutthroat as possible is one of the only ways to get ahead. Rachel Yang of Entertainment Weekly is no doubt just as excited as a lot of people to see Katy take on New York, but it would seem that things aren't going to be that easy.
You could say that there's a bit of a feminist lean to this show in terms of empowering women and making them appear strong and confident in the face of adversity, but it definitely seems a lot more positive and less inclined to upset folks as we've seen in recent shows and movies. If anything Katy's story is one that paints her as the underdog that comes from a smaller town and is, as you might guess, a talented and up and coming individual but also someone that doesn't yet know how brutal life in the city can be. There's an inkling that she might have already figured that out in part, but it still seems as though she has a lot to learn when it comes to being ruthless without giving up the kind of personal integrity that some are known to abandon along the way. With that in mind this series looks to be the type that will seek to show women as bold, strong, and entirely capable, while still giving men something of a chance to show that they're worth the effort or are as some might think a little duplicitous in their dealings. In other words it looks like the real world, a lot more so than some other shows might depict. Halle Kiefer from Vulture and many others seem to be thinking that the show will get a little rough around the edges, but it will be all the better for it.
One thing that's obvious is that as far as we've come from the comics when it comes to various shows and movies, there are still some elements that don't seem to be left by the wayside, such as the romantic feelings between Katy and her man, and the sniping that is done between women in the fashion industry. In the comics there were obviously some things that couldn't be said or shown but in the current era and on TV things are changing and the general attitude of the wholesome and overall chipper attitude that Katy Keene had is likely going to be challenged since unlike the comics things aren't always bound to turn out okay. That seems to be the general idea right now looking at this trailer since the ultimate goal is to see Katy and her friends achieve their dreams, but the road ahead is going to be a rocky one for all involved. That's reality though, and the realism that people want to see in their shows these days is bound to remind people that while the comic book versions of such characters was fun and engaging it didn't change for a very long time and as a result it wouldn't have made it to the screen all that well had things not been forced to undergo a bit of change. Fans of Archie comics likely felt their eyes bug out when they started watching Riverdale, and it's likely to be same way when Katy Keene gets going, but probably to a slightly lesser degree.
All in all though the show looks as though it could be one that will be seen as great entertainment and a chance for all those involved to see their careers move forward a bit as the viewers begin to respond.