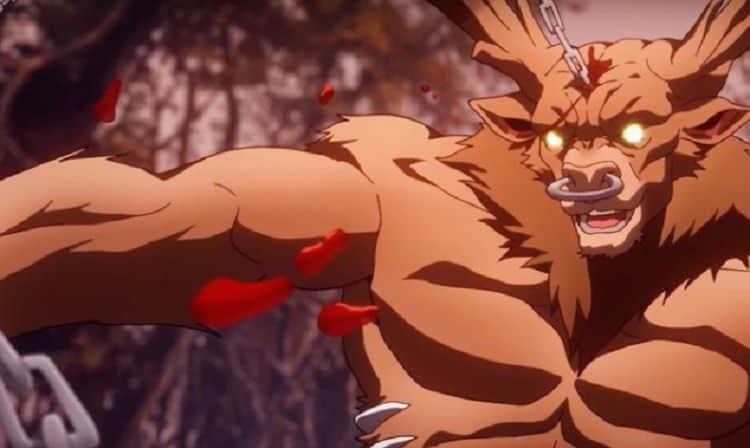 Humans aren't sitting in a great position when it comes the third season of Castlevania, which might seem a little surprising since Dracula is reportedly dead and those that committed the act are still up for the fighting as the trailer suggests. But given that there are still plenty of evils out there to fight it's not going to end any time soon apparently since as the trailer implies, real evil never stays dead. So far the next season, which airs this coming March, looks as though it will be off the hook as the action will be nonstop and the story will continue in a manner that makes the plight of humanity, especially in Wallachia, appear about as hopeless as it possibly could. Thinking of how all this came from a game that was deemed as one of the hardest to beat at one time is kind of amusing really since playing Castlevania as a kid it was kind of frustrating to see some people advance past levels that felt way too hard to figure out, only to realize later on that the secrets were pretty easy to use once they were discovered. But we've gone way past the video game as it's been revealed as of late, and as Michael McWhertor of Polygon might agree, things are about to kick off in season three in a way that will only continue to escalate the problems that the humans have to deal with.
For those that aren't quite up on the Netflix series, a quick recap is in order. In the first season the birth of evil came when Vlad Tepes' wife Lisa was burned at the stake as a witch for practicing science. Promising vengeance against those that committed the act and all humanity, Vlad unleashes a horde of demons that seeks to create chaos among the world and eventually succeeds. Enter Trevor Belmont, the last of a great line of monster hunters, who has been content to remain in his cups while the chaos ensues. It's only when he's contracted by a man seeking to rescue a missing person that meets up with the mage Sypha Belnades, who would eventually become his ally. Together they would eventually take on another individual named Alucard, a professed vampire and son of Vlad and Lisa, who was injured during a fight with his father. Eventually the trio decides to stick together and the hunt for Vlad is on as they began to carve their way through the forces of darkness. For a further look into other details of this story Samantha Hoover of NerdOn could give a slightly bigger picture.
The main point of the second season came with the death of Dracula at the hands of the famed trio as they put to rest the man responsible for Wallachia's woes, thereby allowing Alucard to take over Dracula's castle as well as the Belmont archives as Trevor bequeaths them to Alucard, merging their two worlds as Kayleigh Donaldson of Screenrant mentions. Were that the final note of the series it's obvious that there would have been a great deal of backlash from the fans that had invested a great deal of interest in the show at this point, but thankfully there were still more problems to come in the form of Isaac, who gained a new and even more powerful cynicism against humanity, and Carmilla, who has been scheming from the beginning to usurp the power that she so craved. On top of this all is that Dracula had apparently lost the will to fight since he'd come to realization of what might happen should his plans work to perfection, as vampires would eventually starve if there were no more humans thanks to his vendetta against humanity. In short, season 2 was something of a wake-up call to the dark lord while season 3 is bound to be the fallout of his death and the power vacuum it's bound to bring about. Into this maelstrom Trevor and Sypha emerge yet again it would appear as the forces of darkness are more than willing to give them challenges they can't hope to defeat on their own.
Thus far the next season looks very promising and will likely be enough to continue to satisfy the fans that have enjoyed the continual bloodletting as it's gone of for the past two seasons. It's a little surprising to find that this video game concept would create such a huge amount of interest among so many since far too often video game movies and series are looked at askance by many of those that never played the games. But thus far anime fans have embraced this idea with a great amount of acceptance as they've even gone on to praise the storytelling and impressive effects that continue to take place.
Tell us what's wrong with this post? How could we improve it? :)
Let us improve this post!