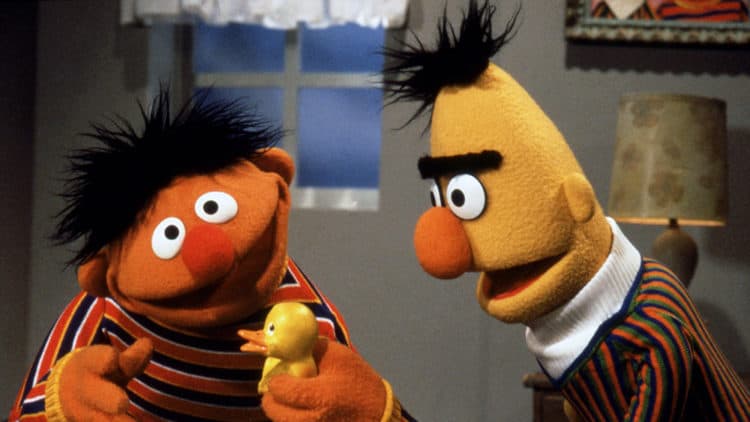 As Bethany Guerrero of Screenrant tells it the original release date of the live action Sesame Street movie that was to be expected in the summer of 2021 has now been bumped to 2022 for various reasons, meaning we'll have to wait for the on screen adaptation of one of the most popular kid shows to ever come along. That might not be such a bad thing if it can help to insure that the movie goes off without any huge glitches, especially given that the amount of hype that would be going into this movie's release hasn't really reached a huge number of people yet. So far it sounds as though the story is bound to go that the main characters of Sesame Street have somehow been banned from their neighborhood and they'll need to utilize the help of a history host, played by Anne Hathaway, to find their way back home and prove that Sesame Street does in fact exist. It also sounds as though they're going to be joined by Chance the Rapper as the Mayor's aide in this upcoming family movie. If anyone remembers Chance has been featured on the show before so he's not a stranger to the set and will likely bring a good deal of experience and attention to the movie, though whether or not it would need it is hard to say since there are few people in this world that don't know at least a little bit about Sesame Street.
After all, since the late 60s this show has been entertaining people in a big way and has managed to incorporate so many guest stars that it ought to have its own hall of fame for those that have contributed to it in some way. Many of us grew up watching this show at some point in our lives and while some folks have moved on, others have kept that love for the program and celebrated it in one way or another. Some folks have even passed that love of the show onto their children and for some families it's become a generational thing shared with children and grandchildren. When you think of how long Sesame Street has been around it's rather impressive, and kind of easy to wonder why a live adaptation is just now coming out. It could have been that those in charge believed that it just wasn't the right time to bring this project to bear, or perhaps the competition would have been too stiff. That last explanation doesn't make as much sense however since the competition hasn't changed much as many kids' shows have attempted to go big and make the kind of impact on the big screen that they did on TV. It feels accurate to state that Sesame Street has, for a long time now, been so widely accepted on TV that trying to go bigger wasn't really a necessity.
Now though it does feel as though Sesame Street is making the right move in going to the big screen if only to continue to be seen as one of the best and longest-running family-friendly shows in the world, and it could end up being a big up for the show at the end of it all. A lot of people might go to see the movie just for the sheer nostalgic fun of it since growing up a good number of folks can likely remember sitting down to learn with a lot of the characters and enjoying the stories they told. When you think of it, Sesame Street was more than just a show a lot of times since while it did teach us a lot when it came to academics, it also focused quite a bit on showing people how to be decent human beings. It also took a lot of celebrities and used their star power to help push certain ideas of what it meant to be a good person while promoting itself as well. Eventually just about everyone came to know about Sesame Street, and also came to revere a good number of characters that have helped to make the show so popular throughout the years. In fact a lot of people to this day are still big fans of Sesame Street even if they don't get to watch the show that often or have left it behind in favor of the memories it brings about. Greame McMillan of The Hollywood Reporter has more to say about this.
So yeah, it's going to be a while yet before we get to see the movie come to the big screen, but again it might be worth it just to make sure that everything goes the way it's supposed to and is as glitch-free as possible. If nothing else it will give the audience a chance to wonder just what's going to happen and how the story will play out.