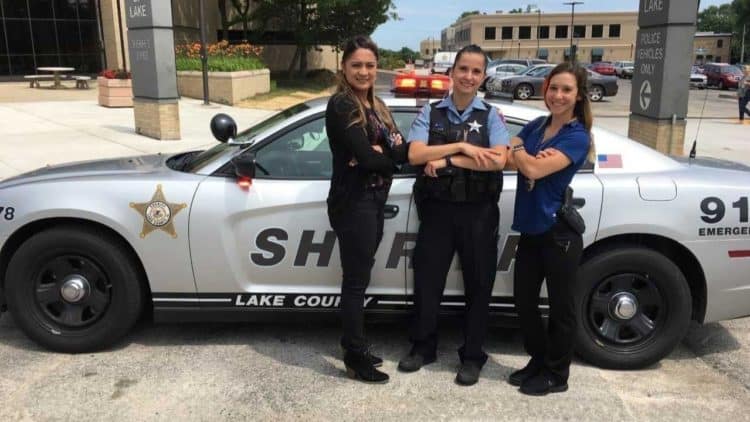 Once we get used to some television programs, producers can also find an attachment to them and instead of letting them go completely to bring us something entirely new, they only create a spinoff from what we have seen. "Live PD" has gathered a following as people remain glued to their screens waiting to see how the law enforcement officers handle some of the most scaring parts of their job. The series has created other spinoffs but the latest that will grace our screens will be "Live Rescue" and here is what we know so far about it.
Big Fish Entertainment and A&E have come together to create once again a new series "Live Rescue" which is a spinoff of "Live PD." While "Live PD" follows police officers across the country as they respond to everyday calls, this spinoff will only follow the first responder who will be answering emergency calls across the nation. According to the executive vice president and head of programming at A&E, Elaine Frontain Bryant, Big Fish Entertainment has gathered a team of world-class producers of broadcast news veterans and since A&E has their portfolio of brave storytelling, "Live Rescue" becomes an addition to which they are looking forward.
She also added that with "Live Rescue," they have reached the next incarnation of their groundbreaking partnership between A&E and Big Fish Entertainment. Elaine explained that the series would be about following first responders and brave paramedics who put their lives on the line every day to ensure we are safe despite facing challenges from their jobs. "Live PD" has gained quite a huge fan base and in last year September, A&E renewed the series to give us an extra 450 hours' worth of viewing which translates to 150 episodes. Elaine applauds the loyal fans who have become so engrossed in the show and have helped law enforcement officers locate wanted fugitives and missing children.
For her "Live PD" has been able to tap into the cultural zeitgeist and people have become helpful so much that they have welcomed cameras into their neighborhoods, something that Elaine does not take for granted. The series is set to premiere on April 22, 2019, at 9 p.m. on A&E. It will have eight two-hour episodes, similar to what A&E had ordered for "Live PD" when it premiered in 2016 on October 28. It will be hosted by Ashley Banfield, a CNN alum.
About Ashley Banfield
Ashley Banfield has more than adequate experience in television, and we can be sure that she will host the series with maximum competence. She began her career in 1988, and her more than 30 years of experience have been accumulated in different capacities: anchoring news, producing TV shows, being business correspondent and hosting various shows.
Ashley's work at KDFW-TV in Dallas won her an Emmy award which only stamps her excellence in the television industry. Although she was laid back in October 2018 as part of HNL's attempts to scale back on live news programming, A&E still recognizes Ashley's ability to host a television show, and we are ready to see her do her thing on " Live Rescue."
Other Live PD spinoffs
"Live PD" has other spinoffs which include "Women on Patrol"; a 20-episode series that premiered in June 2018. The series followed female law enforcement officers across the nation as well as various police departments. It is not live but is filmed in a documentary style that still delivers lots of street action involving women. Some of the featured officers include Megan O'Bryan who was the officer of the year in 2016 in her hometown, Wilmington North Carolina. Others include Allyson Roy of Arizona Nan Twigg of California and Sergeant Michelle Weber of Wyoming.
Another spinoff is "PD Cam" which also brings law enforcement to an up, close and personal encounter. The series has 30-minutes episodes that involve Sergeant Sean Larkin who belongs to Tulsa Police Department Gang Unit. He brings the audience an honest and close-up look at a police officer's point of view during some of the most challenging parts of their jobs such as standoffs and chases across the nation. Viewers get to watch what law enforcement officers go through the dash cams, body cameras, surveillance cameras and many more.
Other associated programs are Live PD: Roll Call, Live PD: Police Patrol and Live PD: Rewind.