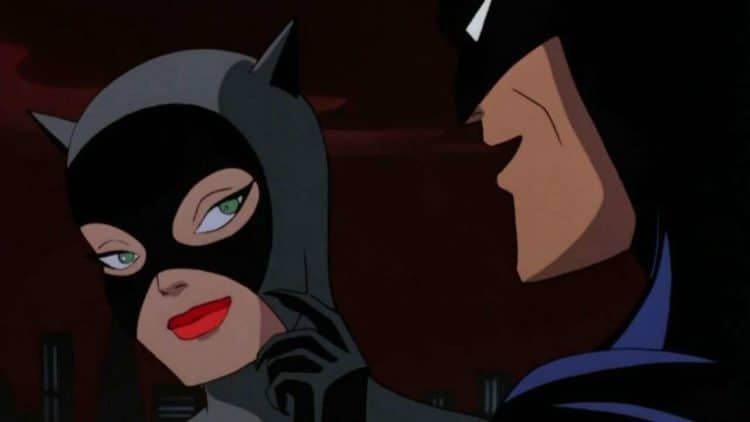 It comes as no surprise that Catwoman, aka Selina Kyle, is one of the most iconic of The Dark Knight's rogues gallery of characters, what with her femme fatal allure combined with being an independent woman who can best some of the most powerful men in Gotham without batting an eye. What is so surprising is the fact that she has never had a stand-alone feature, especially in the animated realm of DC. (And no, the embarrassingly mismanaged 2004 Halle Berry Catwoman (2004) does factor into this discussion, so save your comments.) But for those feeling slighted by the lack of solo Catwoman fare, worry not. It has recently been announced by DC and Warner Bros. Home Entertainment that one Miss Kyle will be getting her first solo outing in the animated feature Catwoman: Hunted. But what can fans expect from the project? Here is what we know so far.
Getting It Write:
Writer Greg Weisman will be penning the script and his credentials are pretty spot on for this one. No stranger to animated iterations of popular properties, Weisman has written for some of the greats in the industry including Disney, where he was the creator of the Disney Afternoon cult hit Gargoyles which aired from 1994 to 1996. He has also gotten to work for Marvel on The Spectacular Spider-Man (2008-2009) as well as DC where he is credited as one of the creators of the truly excellent Young Justice (2010-2019). Also under his belt, he has scripted 6 episodes of the immensely popular Star Wars: Rebels. A strong pedigree to say the least and an early sign of how great Catwoman: Hunted might be.
They're Going Anime:
The director, Shinsuke Terasawa, may not be a familiar name for many not in the know, though his work spans over 31 years in the Anime industry, and according to Comicbook.com, he has credits on everything from Akira to Mobile Suit Gundam. Experienced in several facets of the Anime genre, Terasawa has credits on a slew of shows and movies, primarily in the Art Department, though he has been flexing his directing muscle on animated television series since 2006. If anything, we can expect the look of the film will be something to behold, which is often the case when an animator switches over to the director's chair.
The Plot Thickens:
Unfortunately, there is little in terms of what the film might entail just yet, but according to IMDb, the plot synopsis is thus:
Follows Catwoman in an attempt to steal a priceless jewel. This puts her squarely in the crosshairs of both a powerful consortium of villains, Interpol, and Batwoman.
This is vaguely straightforward, for sure, but after scrolling through the voice cast and the characters chosen to appear, this is sure to be a sharp-looking, star-studded feature. But who have they chosen to bring the story to life? Read on, friends.
A Cast of Characters Indeed:
DC Animation does well to cast well-suited actors to play in their universe and this time around is no different. The titular role of Catwoman will be voiced by Elizabeth Gillies, while Brooklyn Nine-Nine's Stephanie Beatriz will dawn the cape and cowl as Batwoman. The rest of the cast is a bevy of familiar favorites including the smooth-talking Keith David as Tobias White and Number One himself, Jonathan Frakes playing King Faraday (both Gargoyles alum). Other voice talents include Breaking Bad's own Jonathan Banks as Black Mask, The Walking Dead star Lauren Cohan as Julia Pennyworth, Kelly Hu, Zehra Fazal playing Talia al Ghul, Kirby Howell-Baptiste, and voice actor Steve Blum as the hulking Solomon Grundy, just to name a few.
All and all, the cast and characters are fun choices to play against the ever-engaging Selina Kyle. It will be interesting to see how all of their pieces fit into the puzzle.
So, When Do We Get To Sink Our Claws In?:
Sadly, there is no definitive release date as of yet from DC and Warner Bros. Home Entertainment. Our only clue being from IMDb, who has it slated to be out sometime in 2022. For now, fans will just have to wait to find out when they will get to see the fearless feline femme fatal in all her Anime glory. For the most part, DC Animation has always been a lot more solid than their live-action properties, giving Catwoman: Hunted a strong pedigree from the get-go and hopefully, the film will do the character the justice she deserves. Let's just hope this is a case of good things coming to those who wait.