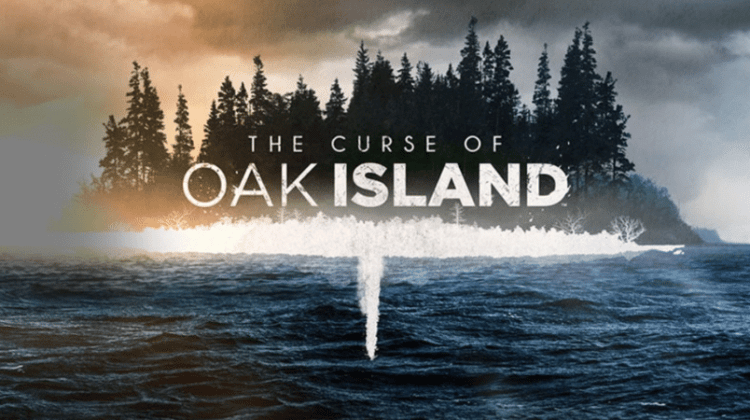 If you routinely watch The Curse of Oak Island, then you probably already know about most of the things that have been found there. Assuming that you missed a few episodes or maybe that you're just now becoming a fan of the show, it's important to give you an opportunity to catch up on the types of things that have been found there so far. Things really started to ramp up last year when all kinds of interesting items were found and so far, things look just as interesting this time around, if not even more so.
Sure, there was a time when it looked like they simply weren't going to find much of anything. As of last year, the show had been on for six years and while a few things have been found here and there that provided hope for a bigger cache, things were going slowly, to say the least. There was even a time when fans were starting to become a bit disillusioned about the whole thing. It seemed like every time there was an episode, there was all this talk about finding treasure but nothing was actually being found. Toward the end of the season last year, things started to change in that regard. That's when everybody started getting really excited.
Before it was all said and done, they had uncovered a massive gemstone made from rhodolite garland, as well as a medieval cross. On the creepier side of things, a number of human bones were also discovered. These items came from a place known as the pit, a deep location that they have been trying to access for a number of years with little or no success. Once they finally started getting into it, they began finding things really quickly. This caused them to believe that there were even more things to be found.
This season, they are using an entirely different type of technology to find treasure. By using it, they're able to see what's underground, even with regard to the pit. Instead of blindly searching for something and hoping that they're in the right spot, they're able to pinpoint exactly where they need to focus their attention. This saves a great deal of time and of course, it gives them a chance to put all of their effort in a specific location where they can confirm that something exists. Needless to say, this cuts down on the amount of time required to find something of value. It's definitely paid off. Even though they are barely into their new season, they've already found gold. With the new technology, they'll be able to pinpoint areas where additional gold is located and then focus their attention on those spots so they can find even more.
Right now, both those involved with the show and the fans have more hope than they've ever had in the past that additional treasure will be found. The mother load hasn't been found yet, so to speak, but they are getting ever closer to finding more and more items. This new technology allows them to look deep into the pit and see much further than they would be able to see with the naked eye. It gives them an opportunity to find out exactly what is down there without spending months upon months doing excavation work without knowing if there is actually anything to be found. Without a doubt, this is proving to be the most exciting season of The Curse of Oak Island since its very beginning.
Of course, it's not called The Curse of Oak Island for nothing. Remember all those human bones that were found last year? A few more of those have been found as well. When you couple that fact with all of the weird things that seem to go on in the area, it does make you wonder if there really is a curse and whether or not it will ever be possible to find this treasure that people have been searching for, for more than 100 years now. To be honest, all of that only serves to add to the excitement and make it even more likely that people will continue to tune in week after week. It's sort of like being on a roller coaster ride without making the trip to the amusement park yourself. If you haven't watched the show in the past, go ahead and try out a couple of episodes. Just don't be surprised when you find yourself hooked on it, anxiously anticipating the next episode.
Tell us what's wrong with this post? How could we improve it? :)
Let us improve this post!