Dune: Part II will be released next year! The Denis Villeneuve sequel to the smash hit of the 2021 adaptation will continue the journey of Paul Atreides. Who unites with Chani and the Fremen while seeking revenge against the conspirators who destroyed his family. Having to choose between love and the fate of the world, he must stop a terrible future that only he can foresee.
The 2023 sequel has a star-studded cast that includes Timothee Chalamet, Zendaya, Josh Brolin, Florence Pugh, Christopher Walken, Javier Bardem, and Austin Butler. The Oscar nominee joined the cast after his star-making turning in Elvis, with the young actor set to play Baron Harkonnen's youngest nephew and planned successor of House Harkonnen.
What Is House Harkonnen?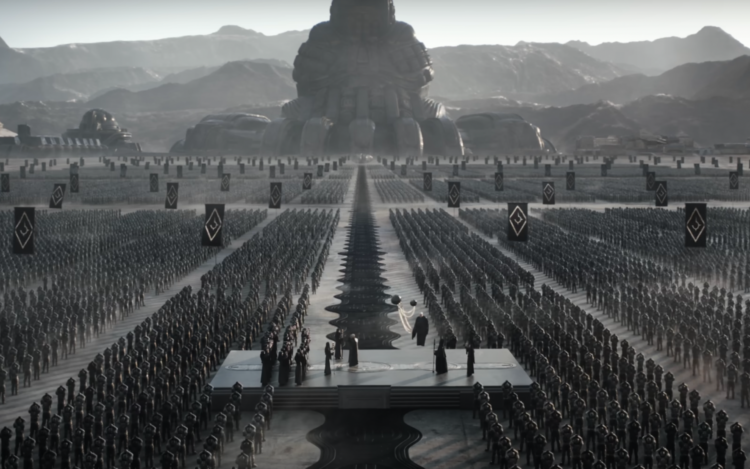 Created in Frank Herbert's novel of the same name, House Harkonnen is a family that's the central conflict of House Atreides in Dune. The warring families want to be the sole arbiters of Spice throughout the universe, with their hatred and bitterness spanning from generations. The family is ruled by Baron Vladmiri Harkonnen (Stellan Skargard), a cruel monarch who enjoys the pleasure of hurting others.
The chief enforcer, Glossu Rabban Harkonnen (Dave Bautista), is the key reason that the Fremen have been suppressed for centuries in their pursuit of the most valuable resource. Though he's a violent brute, Rabban isn't the brightest bulb in the shed. Piter de Vries (David Dastmalchian), is a twisted Mentat developed by Bene Tleilax. A servant of House Harkonnen, this sick and demented sadist loves playing psychic warfare between the two houses for his own nefarious means.
Last, but certainly not least, is Feyd-Rautha Harkonnen (Austin Butler), who is the Baron of House Harkonnen. Unlike his dim-witted brother Glossu, Feyd-Rautha is intelligent and charismatic. The two brothers are competing to become the Harkonnen family's successor on the planet Arrakis, though the evil ruler highly favors Feyd-Rautha.
Denis Villeneuve Goes Into Depth About Austin Butler's Role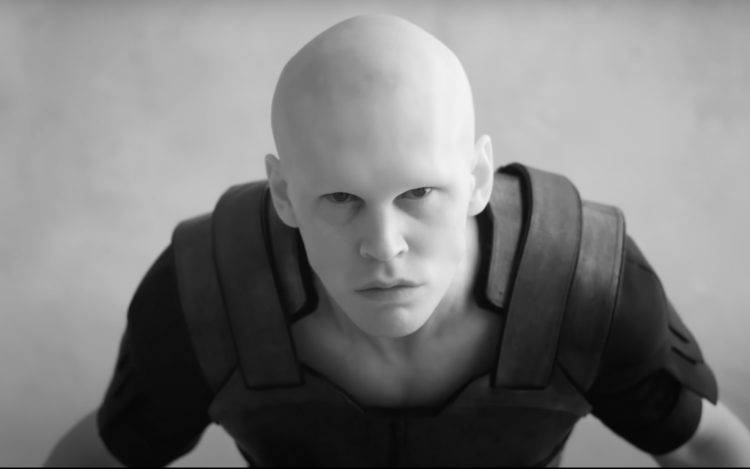 Following a teaser trailer that was released in May, the Oscar-nominated director devolved further into the role of Butler's Feyd-Rautha to Vanity Fair. Gone are the luscious locks and dreamy Elvis look that made girls scream for Butler throughout his entire press run when promoting the music bio. Butler is now a bald and eyebrow-less fiend with clear evil intentions.
He's someone Machiavellian, much more cruel, much more strategic, and is more narcissistic," Villeneuve told Vanity Fair. "Rabban wants to please," further explaining the differences between the two Harkonnen nephews. "He wants to please the baron. He wants to shine in front of his uncle, but there's something touching about Rabban because he's a bad strategist. He's not very intelligent. Rabban finds himself, at the end of part one, in a position where he doesn't have the brain to be able to manage and control all these operations. Feyd-Rautha Harkonnen is a very clever, very charismatic figure, and much more brilliant."
Austin Butler's Excitement Over Having A Role In Dune: Part II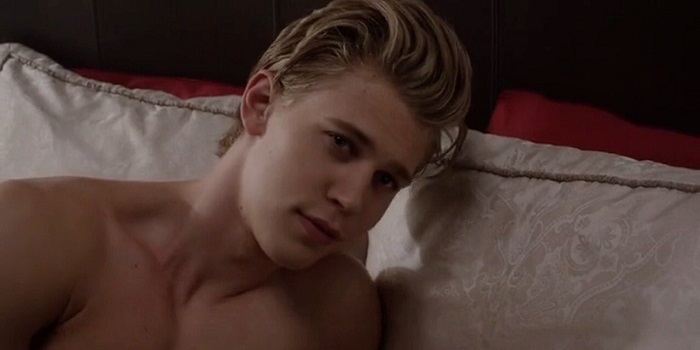 The recent trailers have nicely revealed the villainous Feyd-Rautha, but there's still an air of mystery surrounding the characters and the overall impact he has on the story. Butler has remained silent about Dune: Part II, but gushed about his experience working with Denis Villeneuve, "I don't know what I can say about this," Butler explained to TotalFilm (via GamesRadar). "What I can say is that I have such a huge admiration for Denis and would jump at any opportunity to collaborate with him on anything. He's such an incredible filmmaker and brings with him so many other artists. And I loved the first film. So, yeah, I'm trying to be vague. But I really love Denis a lot!"
Considering how great the first part of Dune was, it should be no surprise that the sequel has a huge buzz surrounding it. This isn't the first time that Hollywood has adapted the Frank Herbert novel. David Lynch took a stab at the novel in 1984 and a mini-series, Frank Herbert's Dune and Frank Herbert's Children of Dune was made for television in 2000. Once Dune: Part II is released, it should be interesting to see how the completed films stand up to past incarnations.
Tell us what's wrong with this post? How could we improve it? :)
Let us improve this post!