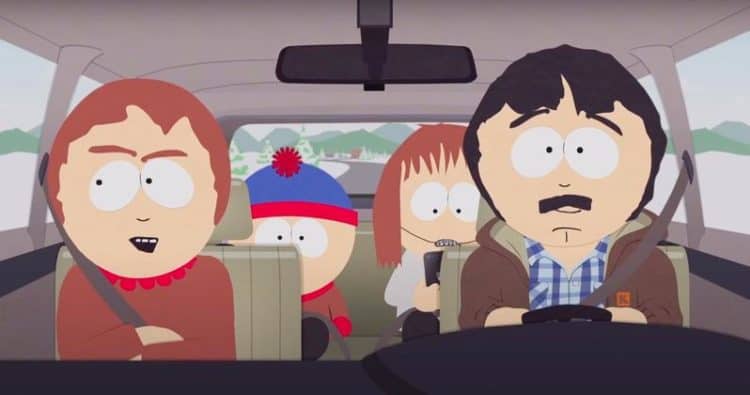 South Park is one of many adult animated sitcoms but the Comedy Central mainstay has a million and one reasons as to why its been around as long as it has been. South Park has always pushed the envelope on several different aspects of itself from the episode topics to the way celebrities are talked about to how exactly they speak about and push specific issues. However, while the topics are overly intense and entangled in crude humor, they usually take an incredibly unique way of looking at current events. Most recently, South Park used COVID19 and the vaccine to the virus as the subjects of their specials of the last two years instead of seasons. Below, we've discussed South Park and it's future with the projects that are currently lined up for the franchise, coming exclusively to Paramount+ this year and more later, as well as how the show impacted comedy and the world overall.
South Park's Legacy and Impact
Surprisingly South Park has been on consecutively since it premiered, with a movie releasing early in the show's career as well but the show itself is set to enter its 24th season. While two specials have released since season 23 ended, it's expected that the 24th season is to start after or alongside at least one of the upcoming South Park specials coming to Paramount+ this year. South Park has touched every major event that has been covered by news outlets such as video games to leprechauns and even gun violence.
The show doesn't pick up as much controversy as it used to, which is most likely due to the fact that the show covers more modern topics such as current events from all subjects, no matter how dark or touchy the subject may actually be. South Park has been referenced in shows deeply such as Family Guy and has inspired many forms of comedy out there today due to their animation. When it came to South Park's talk of Family Guy, clearly they've been competitors both coming from the 90's, the comedy arts and crafts animated style show is much raunchier and more raw than Family Guy and truly ripped them apart.
South Park Specials
Above we mentioned the South Park movie from early in the life of the show was released and two specials have released as well as upcoming specials. South Park has done several part episodes as well that were previously referenced as specials, even though they were episodes when it was following a different format. Several part episodes such as Console Wars and Imaginationland were originally referred to as specials but as the new specials are more like TV movies, it's more fitting. Examples of the subjects covered by these specials are the violence that comes with console wars and surprisingly racial subjects in Imaginationland.
Originally South Park episodes followed no relevance for the most part with the events of the previous episodes being forgotten and strangely the show seemed to teach us various lessons. However as the show started growing into a more strict storyline format, they adapted into 10 episode seasons. With this 10 episode, storyline format, South Park has become a much more evolved show in comparison to Kenny's life restarting every day. The subject of Kenny's constant death and rebirth started not too recently in the show with the beginning of Super Friends, growing on the love and lore of the characters from fans, especially in the Colorado area.
The Future of South Park
South Park has been a show that adults never wanted their kids watching but with shows like it such as Family Guy, American Dad and countless others, doors are much more open now than they've ever been. This gave South Park an even greater chance at survival as time progressed with shows like it popping up over the years but none captivated audiences quite the same. All of the earlier mentioned shows have had guests stars but with South Park, appearances were few and far between.
The previously released South Park specials were surrounded by COVID19 subjects and influences helped them grow. Being able to bring comedy to such a subject, twice a year, and with a brand new format really showed yet again what the South Park studio is capable of. However, as South Park is still airing and several specials on the way, as well as a renewal up to season 30, anything is possible with the show. Recently, the creators even purchased a restaurant that's brought up several times in the show. Overall, the future projects that South Park has in the works are sure to do nothing but increase the popularity around this groundbreaking comedy.
Tell us what's wrong with this post? How could we improve it? :)
Let us improve this post!