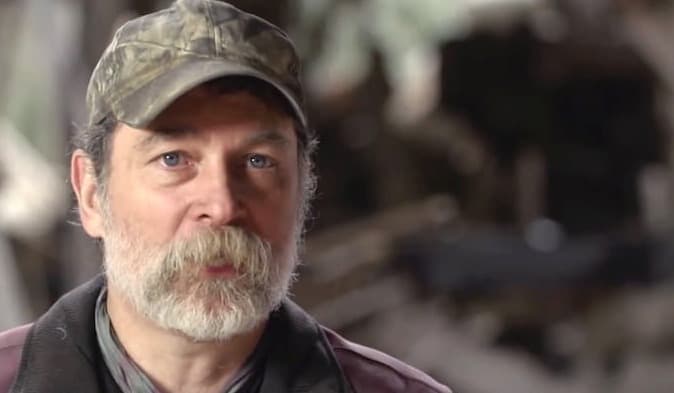 For anyone that considers themselves a fan of the History Channel reality television show Mountain Men, Preston Roberts was frequently considered the go to favorite. There was just something about him that got the attention of fans and his demeanor continued to draw fans in. As a direct result, he soon became one of the favorites, if not the favorite, person to appear on the show. If you need a reminder about the basis of the show, it started airing on the History Channel in 2012 and was designed to follow the lives of mountain men, hence the name. It proved to be a very popular concept and throughout the years, it's been one of the best performing shows on the network. Since it's been on the air for the last six years, fans definitely had an opportunity to decide who their favorite person was as far as series regulars were concerned. For many of the fans, that person was Preston Roberts.
Imagine the surprise that rippled through the fan base of the show when the new season premiered and Roberts was nowhere to be found. This left many people stunned because he had been dedicated to the Mountain Man lifestyle and there was no indication that he was planning on doing anything different. He was there at the end of the show's sixth season and fans were eagerly anticipating seeing him again when season seven first aired. The fact that he was absent from the show and that no one really said anything left a lot of people scratching their heads. It also set off a firestorm on social media with people wondering where he was and what was going on.
Unfortunately, he's not on the show because he passed away shortly after he filmed those last segments for the end of season six. No one really even knew that he was sick and there's a good chance that he himself didn't know up until close to the very end. Sadly, his life was claimed by the same disease that he had watched his wife go through, cancer. He had a rare form of cancer that caused a tumor to come up on his liver. He sought medical attention, but doctors determined that the tumor could not be operated on. To further complicate matters, the tumor was essentially preventing oxygen filled blood from reaching any other part of his body, effectively starving every major organ in his body from the blood and oxygen it needed to survive.
Once this started, it was like a domino effect and one by one, his organs began to stop working. From the time he was diagnosed with the cancer until the date of his death, only three weeks had passed. This is extremely rare, especially in this day and age where medical treatment is superior to the types of treatment cancer patients received several decades ago. Sadly, it does still happen and when a patient is facing this type of diagnosis, there is very little that can be done for them medically.
That's precisely why he looked like the picture of health for much of season six. It's believed that the cancer was simply that aggressive and that he may not have been sick during the overwhelming majority of filming for the sixth season of the show. Unfortunately, all the medical treatment in the world would not have made the difference with this particular form of cancer. It's ironic that the very disease that he nursed his own wife through would end up being the one to claim his life, but that is precisely what happened.
Many fans are just recently learning of his death and some still aren't aware of it. Ultimately, the show will continue and fans will be forced to focus their attention on someone else as their favorite mountain man. That doesn't mean that Preston Roberts will ever be forgotten, as fans will always have a special place in their hearts reserved just for him.
Although this comes as an understandable shock to most viewers, those responsible for the show do not anticipate losing a lot of their audience as a direct result of his passing. Instead, they invite the viewers to mourn with them as they all try to work through such a painful time together.