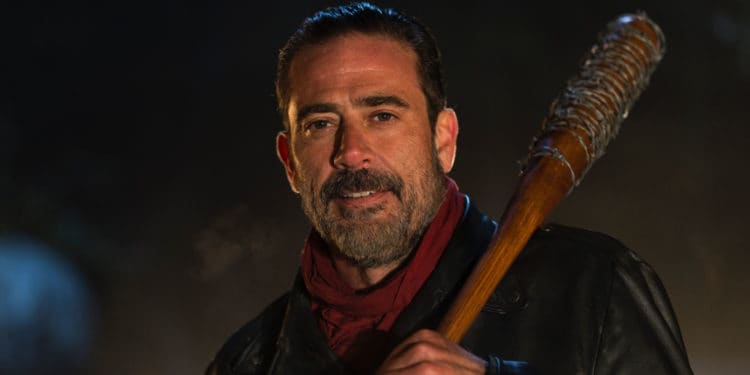 Over the course of The Walking Dead's history on TV it's been seen that a lot of characters that we thought were going to get it were given a reprieve now and then, yes, I'm talking mostly about Glenn since he had a couple of fakeouts before eye-popping beatdown from Negan. But to prove that behind the scenes things are a lot more tightly knit than it ever shows on the actual program, the cast has what's called a 'Death Day' when a character is about to bite the big one. This might sound a bit macabre and even feel like the cast is just waiting to give the actor the boot, but instead, it's seen as a fond farewell before the final moment when the character will be violently removed from the show. With all the deaths that have taken place, it's fair to say that there have been plenty of Death Days, and there might be more to come before the show finally buttons up bids a final farewell of its own. For years now TWD has been a common staple on AMC as it's delivered one thrill after another and both thrilled and saddened us in equal measures. There have been plenty of moments when fans were devastated despite knowing what was coming, and when they felt as though their hearts had been ripped out by the loss of a key character within the series.
At the very least they do get a heartwarming sendoff from their fellow cast members and those that have helped the story to continue for so long, and it's comforting to hear about really since it means that they brought value and a great deal of community to the set during their time with the show. One has to wonder if it's ever awkward to party along with those that are either the cause of their character's death or are directly responsible for their passing. Imagining the idea of Jeffrey Dean Morgan sitting in the same space as Steven Yeung and Michael Cudlitz, or just Morgan partying with all of them since he was the big bad for a while, is kind of awkward for some fans. But it's not too hard to understand since like it or not, it's very likely that Morgan found it difficult in some ways to meet the people his character was going to execute on-screen. With that being said though, the man is a professional and he was bound to behave like one and get the job done. Once the camera stopped rolling it's very likely that everyone had to take a breather and chill for a moment, but that professionalism was likely maintained as much as possible since the animosity is on camera, and behind the scenes, they've had to be a community to make it work.
The Walking Dead has been seen as one of the greatest shows ever put on TV but it's also seen its ratings drop over the last several seasons as the story hasn't really gone the way that fans want to see it. With another season set to end the shows run on AMC, it's fair to say that people are going to miss it no matter what they want others to believe since TWD is going to leave a hole in the lives of many people no matter how much they celebrate it outside of the show. How it ends though could be interesting since, given all that's happened at this point and the fact that there will be at least one or more movies coming out based around the show, it could be that someone might get the idea of keeping it around for a while or rebooting or reviving it at some point. The World Beyond has been a bit of a snore, sorry to say, which leaves Fear the Walking Dead as the only truly impressive part left, but one can imagine that someone will, somewhere down the line, come up with an idea to revive the series and perhaps get people to believe in it again. Or, even better, someone might attempt to get permission to further the story into other parts of the world, since while the show has attempted to go as far as it can, there are likely many other areas that would be fun to see when it comes to the idea of a worldwide pandemic being unleashed. The zombie craze isn't bound to fade anytime soon since the idea has been one that has earned a great deal of revenue for several studios that have sought to make use of it. But for TWD, things are starting to wind down and at one point we will have to say goodbye and do our best to invest in something else whenever it comes along.