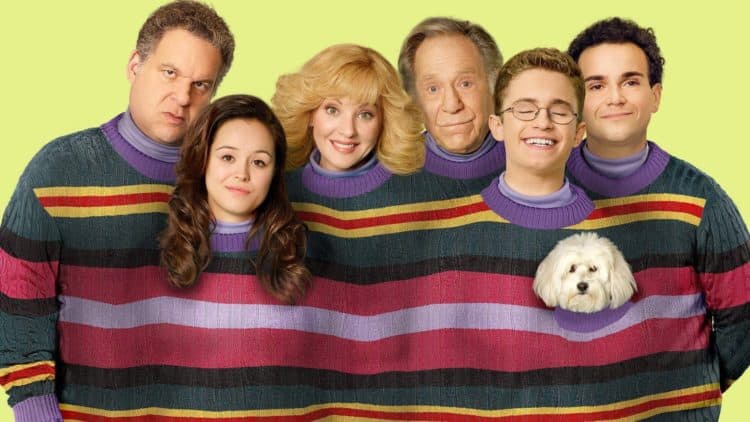 Well, the one thing you can expect at this point is that there WILL be a season 7, as a lot of people seemed to be worried that The Goldbergs would be given the ax at some point. Ryan Schwartz of TV Line, along with a few others, has confirmed that the show will be making another appearance. Even it's spinoff, Schooled, is coming back for a season 2 it would seem. To a lot of people this is kind of surprising since The Goldbergs has been kind of an underwhelming show for a while and hasn't really jumped out at many people in the same way other shows have. This doesn't mean much since it's obviously been doing well enough that it's been continued for a while and has been mined thoroughly to see if there's still promise within the premise. At this point people aren't ready to see it go yet, but we'll have to wait and see how season 7 pans out to see if there's any hope for a season 8. At this point some think that it's possible to keep mining the time period that the show is set in, though others are already thinking that eventually it might be time to move on.
Nick Romano of Entertainment Weekly is probably right when he says that people are still into the show, but unless you happen to be one of them or hear about it on a constant basis it would seem that the show doesn't gather a whole lot of attention outside of its fan base. That's perfectly okay, there are a lot of shows that don't seem to be as popular as their fans think, but many of them have lasted multiple seasons largely because they have something that people want. The loose biographical nature of The Goldbergs is likely a throwback for many people to a life that didn't always make sense but was at least sensible enough in some ways to seem like a trip down memory lane. Sitcoms that remind us of the fact that our families are definitely kooky and not at all perfect are sometimes among the best we can hope for since they offer a sense of realism with a dash of comedic relief and a lot of feelgood moments that are easy to see when they come along.
The cast is obviously excited to see their show coming back since it has a lot of promise to them considering that everything is so in sync that it would be a shame to see everything go down the tubes at this point. As far as what to expect it would seem that not a lot is going to change, but that should be kind of obvious to many fans that have been watching the show over the past several seasons. To better explain, some things will change gradually and some will change as abruptly as usual, but the show itself is going to remain largely the same it would seem since big developments aren't being discussed at this point and there's no real buzz on what's going to happen when the show returns for the next season. That could easily change as the days go by since the networks tend to like to tease people as they get closer and closer to the release date, just to make sure everyone's still paying attention and brighten their day with the anticipation of one of their favorite shows returning for another fun-filled season.
How long the show is going to last is all up to the many different possibilities for a new and exciting story line that can last for an entire season. The writers are no doubt going to be working full tilt to make sure this season is something that people will believe can lead to another one, if that's in the cards at least. Some shows manage to get seasons ordered in advance either because the networks believe in them or because they seem to be connecting with the fans, but some go one season at a time in order to make certain things are going as they should. The Goldbergs has been a persistent show, that much is obvious, but whether it's going to continue in the years to come is hard to predict since it's not the worst among the bunch but it is kind of middle of the road and as such it's a bit difficult to really tell whether or not people will continue forward unless drastic changes are made. They can't change too much without damaging the integrity of the show, but at the same time they might have to change it up now and then just to keep the people coming back. We'll have to wait and see what happens with season 7 and hope for the best.
Tell us what's wrong with this post? How could we improve it? :)
Let us improve this post!