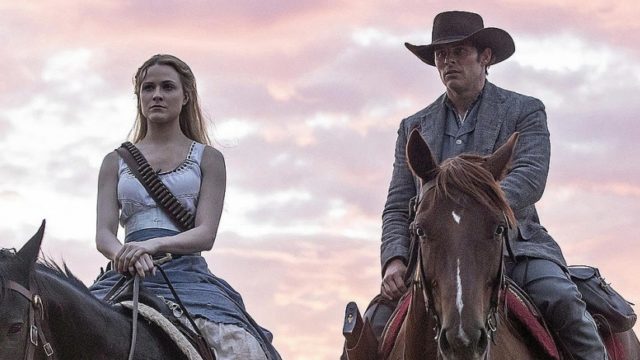 Westworld, which is a sci-fi/western dystopia, may have wowed viewers with jaw-dropping twists and violent ends, but the fact that it's coming back for a second season is no surprise at all. In fact, it's almost time for it's return, with seemingly all eyes on Lisa Joy and Jonathan Nolan, the showrunners powers-that-be, as they take us further into the maze. However, the show may take even more jaw-dropping twists full of violent ends as it takes on three new cast members. Let's check out Westworld Season 2 Cast: who was added this year?
As mentioned before, Season 2 of Westworld is going to round out its cast with the introduction of three new actors, according to Variety. Betty Gabriel, Fares Fares, and Gustaf Skarsgard will be accompanying the HBO series' cast going into its second season. Gabriel, most recently appearing in "Get Out", which was a blockbuster movie, will be trying to restore order on the ground in her role as Maling. Fares, recently appearing in "Rogue One" and the FX series "Tyrant", will play a tech expert named Antoine Costa. Skarsgard, who appeared in "Vikings", the History series, as Floki, will be playing a character who is described as being a white-collar guy who is comfortable in the field by the name of Karl Strand.
Gabriel's role will be recurring; however, Fares' and Skarsgard's roles will be as series regulars. In addition, Skarsgard will also continue in his "Vikings" role as well, with it nearing its fifth season. He is represented by MGMT in Sweden, Fares is represented by Magnolia Entertainment, and Gabriel is represented by Greene & Associates. These three actors, who were the latest additions to the Westworld cast, are among other new cast members as well.
Before these three latest actors were cast, Neil Jackson and Jonathan Tucker were both cast in recurring roles beginning in Season 2 and Katja Herbers was also cast as a series regular. Talulah Rily and Louis Herthum, both of whom were in the first season as recurring roles, have been raised to the status of series regulars. Other than these few actors named here, HBO has not yet confirmed which first season cast members will be returning.
The season's finale ended with several characters' fates hanging in the balance. With such cliffhangers, it's hard to know which characters will be returning and which will succumb to some violent end. Among those who starred in the first season are Clifton Collins, Jr, Angela Sarafyan, Luke Hemsworth, (another Hemsworth??) Simon Quarterman, Shannon Woodward, Ben Barnes, Ingrid Bolso Berdal, Rodrigo Santoro, Jimmie Simpson, Sidse Babett Knudsen, Thandie Newton, Tessa Thompson, Jeffrey Wright, James Marsden, Even Rachel Wood, Ed Harris, and Anthony Hopkins.
Created by Lisa Joy and Jonathan Nolan, Westworld hails from Warner Bros Television, Bad Robot Productions, and Kilter Films. Joy and Nolan also serve as executive producers along with Ben Stephenson, Richard Lewis, Roberto Patino, Athena Wickham, and JJ Abrams with co-executive producers being Frederick EO Toye, Ron Fitzgerald, and Eugene Kelly.
If you missed the first season, Westworld certainly isn't your typical amusement park, that's for sure, as it's intended for those vacationers who have excessive money. This futuristic park hosted by robots allows visitors to live out their deepest, darkest fantasies, no matter how illicit or how dark they may be. There are no consequences, only indulgence. Westworld is based on Michael Crichton's 1973 movie by the same name and delivers an all-star cast. Definitely check it out; your entertainment future awaits.