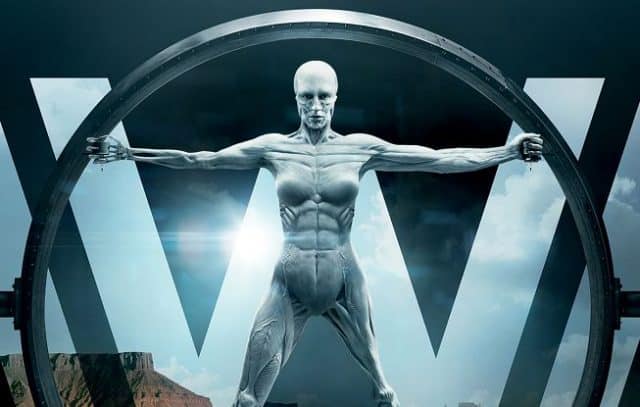 One of the most highly anticipated new shows of the fall is HBO's Westworld. The sci-fi series, which was originally supposed to debut last year on the cable network, has been plagued with production issues; however, every piece of promotional material we've gotten to see from the show so far has quelled any fears we have. From the look of the photos, teasers, and trailers released by HBO, Westworld could be another major hit series for the network.
On Thursday, HBO released the new, creepy key art for Westworld, which also introduces the show's new tag line: "Every hero has a code." The new tag line of course teases that one of the main focuses of Westworld will be on the AI beings created for the theme park in the series, but it also suggests that we may be wanting to root for the AI more so than the humans in the show. We'll have to wait until it premieres, but could the robots/androids in Westworld actually have more humanity than the humans? Could they be more heroic?
If you want more information on Westworld or somehow haven't heard of the series yet, here's HBO's official description of it, including a list of the all-star actors that make up the show's cast:
WESTWORLD is a dark odyssey about the dawn of artificial consciousness and the evolution of sin. Set at the intersection of the near future and the reimagined past, it explores a world in which every human appetite, no matter how noble or depraved, can be indulged. Created for television by Jonathan Nolan and Lisa Joy, both of whom are executive producing and writing, with Nolan also directing, the series was inspired by the 1973 motion picture "Westworld," written and directed by Michael Crichton. The cast includes Anthony Hopkins, Ed Harris, Evan Rachel Wood, James Marsden, Thandie Newton, Jeffrey Wright, Tessa Thompson, Sidse Babett Knudsen, Jimmi Simpson, Rodrigo Santoro, Shannon Woodward, Ingrid Bolsø Berdal, Ben Barnes, Simon Quarterman, Angela Sarafyan, Luke Hemsworth and Clifton Collins, Jr.
Westworld kicks off its ten-episode first season on Sunday, Oct. 2, at 9 p.m. on HBO. Check out the full version of the show's key art and the latest trailer for the series below: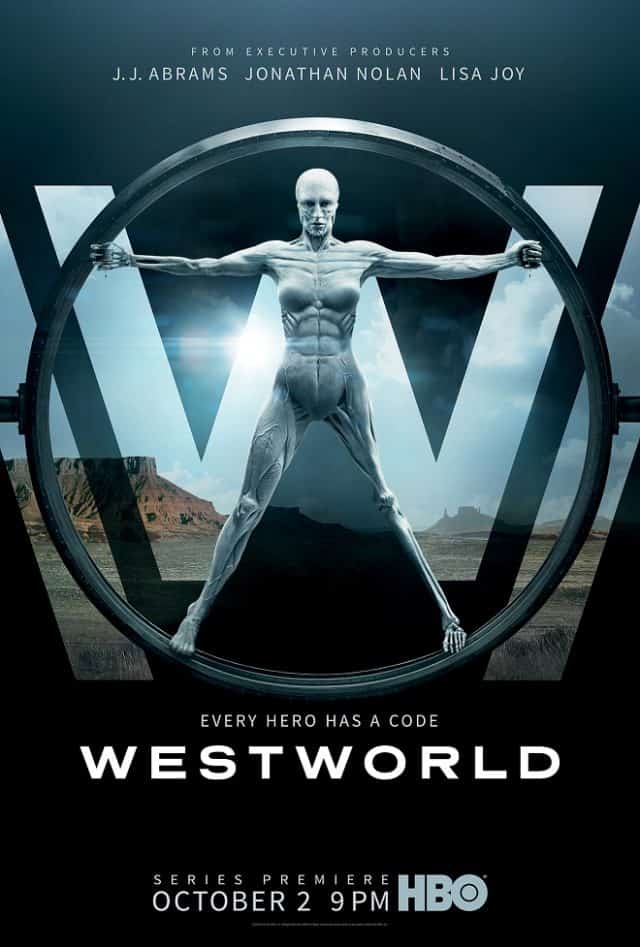 Are you looking forward to Westworld? Do you think the show has the potential to be HBO's next Game of Thrones? Comment below and let us know.
[Photo via HBO]