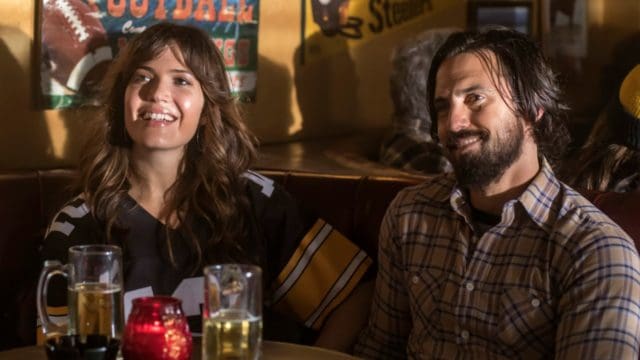 The 2016-2017 year was very busy for television! At times it was tough to keep up with, but we at TVOvermind were able to manage. What's more, we've come together to discuss the best, the worst, and the wacky that happened this year. It's been especially exciting to keep up with all of the new content. This was one of the toughest categories to sort through because, quite frankly, almost every new show that premiered this year was a hit. Here were our top picks.
Jasef Wisener – Riverdale
Twin Peaks-meets-Archie isn't a thing that I expected to love, and yet Riverdale quickly won me over. Everything about the series is, somehow, exactly what I want, and I can't believe that I have to wait until the fall for more. The two things that make this show for me are the cast and the aesthetic. The cast, particularly Cole Sprouse as Jughead, Lili Reinhart as Betty, and Camila Mendes as Veronica, is a treat to behold, and they embody the re-imaginings of these characters perfectly. The aesthetic of the show reminds me largely of a comic book (which makes sense), and I can't remember this level of consideration for color and production design from any show since Hannibal. If I didn't know any better, someone could tell me that Bryan Fuller was the mind behind Riverdale, and I wouldn't be able to argue.
Araceli Aviles – This Is Us
We need shows that have heart, and there is no greater show on television right now than This is Us. It broke records in viewership, on social media, and I'm genuinely surprised if Kleenex is not a proud sponsor. Dan Fogelman created the perfect drama which has the strongest core. It hits every beat with humanity stripped down to the bare bones. Because it goes back and forth in time with the Pearsons, almost everything this family goes through strikes a chord with every person of every generation. We can all relate to grief, we can all relate to disappointment, we can all relate to regret, we can all relate to pride. Most of all, we can all relate to love. That's the magic of this show. In some way or another, they are all us. Get it now?
Nick Hogan – Lethal Weapon
Again, there are several good choices for this category, so I had a tough decision to make. However, I think this category belongs unequivocally to Lethal Weapon. Clayne Crawford is equal parts tortured and hilarious, which equally matches Damon Wayans' wiser sensibility and sense of adventure. When it comes to movies adapted for TV, especially in the age of "reboots" and "remakes", Lethal Weapon hits all the right emotional beats, has pulse-pounding action, and still makes me laugh out loud at least once per episode. Hopefully, this ratings success for FOX will continue for years to come, as I'm nowhere near ready to let go of this show.
Blaise Hopkins – Westworld
Westworld was another big hit for HBO which brought an entire spectrum of emotions to viewers after the first season. The show was a great addition to the sci-fi category and seems like it could go almost anywhere, which should have everyone excited. Westworld had great characters, solid mystery, and took things to a completely other level with how it ended the first season.
Tiffany Chang – Ransom
I love this show despite it being named one of the worst shows this year. The storyline is awesome and it's got a great cast. I started watching it with my mother and I was hooked after one episode. CBS has yet to reveal whether or not the show will return for a second season. I'm hoping that it will so I can find out if Eric (Luke Roberts) gets his daughter back.
Chris King – This Is Us/13 Reasons Why
I can't give the title of Best New Show to just one series, because there are two freshman dramas from this TV season that hit me on an emotional level more than any other shows. Both This Is Us and 13 Reasons Why connected with me in such a deep, almost overpowering way; I was consumed by the characters on these shows and their stories in a way that I can't properly articulate. Whether I was laughing, cheering, or crying, no other shows on TV this year (aside from The Leftovers) made me feel more.
Hit the comments to let us know what you think the best new show was this year.
Save