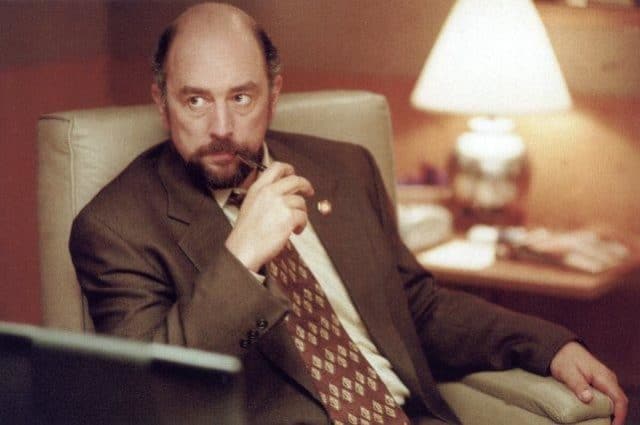 It's easy to see why in this uncertain political climate we're turning our attention to fiction to draw inspiration. While the idea of Oprah Winfrey running for President isn't fiction by any means, we're starting to get a sense that politics is becoming more about hope and even inspirational figures than it is about policy. Perhaps Trump has changed the political landscape forever and we're destined to never have a "politician" in the White House again.
But if we turn our attention to fiction as in books, movies, and television there are a number of characters that we've loved over the years. In the 1990s there was a popular show called The West Wing that will go down as being one of the best TV dramas of all-time. The Aaron Sorkin written political show was one of the best portrayals of the White House that we've ever seen on television. A beloved character on the show was Toby and recently he's gotten some love from the internet. Toby Ziegler, played by Richard Schiff was one of the unsung heroes of the show and now we want him back.
YouTuber Steve Holmes set out to give everyone's favorite Communications Director a bit of love by crafting an amazing fan trailer for a Toby Ziegler standalone film, aptly titled Toby. If you'll recall Toby was usually the quiet type on the show. That is, until someone annoyed him and then all of a sudden he gave these incredible speeches that would blow you away. Sean Spicer and Kellyanne Conway should definitely watch this trailer.