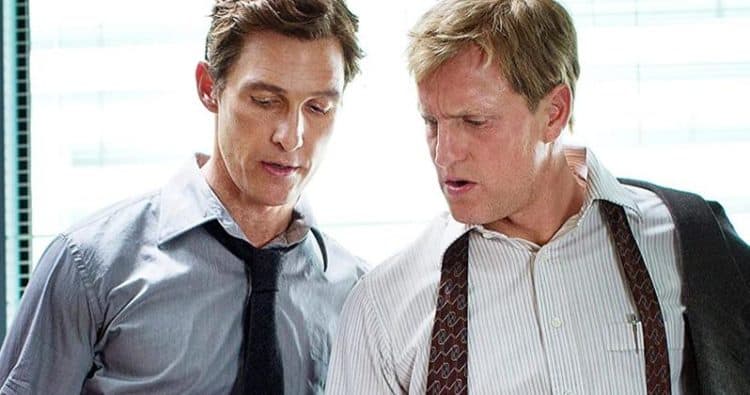 It's not for certain at the moment but apparently, there is a chance that another season of True Detective will be coming back to grace the fans with another season that they can enjoy. Who will be in it and where it will be set isn't certain since as mentioned it's not certain yet. But since the anthology series hasn't been seen since 2019 it's bound to give a lot of people something to look forward to, though it could be a while in coming since the one thing that could be keeping it up is easy to understand but also just a bit frustrating since it has to do with something that might divide fans when it becomes known. As it's been said via TVWeb:
"It's safe to say we're working with a couple of writers to find the right tone and take. It's definitely an area that could be very interesting and I think it would be interesting with a new voice. Quality is what's going to guide us so if we end up with scripts that we don't feel are representative or are not at a high enough quality, we're not going to do something just to do it."
It's important to put forth quality work, which a lot of people can agree with since that's what fans are hoping for, but when one goes for too much quality and never happens to think that it's good enough it can be a detriment as well since a couple of things can happen. One is that it won't ever be good enough and those responsible for making the show might just shut it down citing the reason as it just wasn't what they were hoping it would be, or there was an impasse between the director and the actors, or something that could explain the perfectionist ideal that clogged up the works. The second, and there are a lot more but I decided to be brief, is that a director can strive so hard for perfection that they end up killing the vibe that's needed to push the thing forward, and end up putting out something that is supposed to be perfect but becomes so horribly convoluted that no one can really understand it. Perfection isn't something to strive for since it's a different goal for everyone. Even trying to make sure that the tone and take are used isn't bound to happen in a perfect manner all the time since there are going to be mistakes, there are going to be problem areas, and when one thinks that everything has been solved and it's time to move on they're bound to find something else that doesn't quite work and could be better. That's the thing with getting everything exactly the way it needs to be, it will shove something else out of whack at the same time even if people can't see it.
It's fair to say that the quality of the show was kind of a divisive thing simply because the ratings weren't that great but the response was actually quite positive. Fans would no doubt be glad to have the show back, but until there's a decision made on this matter they're going to have to hope and dream since the feeling is that things have to be just right before any action is taken on the idea. This is no doubt going to frustrate a lot of people since the excuse of 'it needs to be just right' is something that a lot of fans don't want to hear since they no doubt think that it's easy to simply churn out one story idea after another, but don't get the fact that everything has to work in concert and the chemistry between the actors needs to be firmly in place before things can be pushed forward. On top of that, the script has to be nailed down and that appears to take a great deal of time since a lot of people tend to disagree on one point or another for weeks to months at a time, and rewrites can take forever. As a writer, it's hard to think of why this would be the case, even after studying screenwriting for so long, but hey, until we're there, we just don't know. What we do know is that out of the many detective dramas out there this was one of those that managed to grab the attention of the audience in a way that was easy to see. If a fourth season does come back it's bound to be embraced without question, and will hopefully be given the same kind of respect that was granted to the other three seasons. Until that happens though we're going to have to sit and wonder just what the hold-up is.