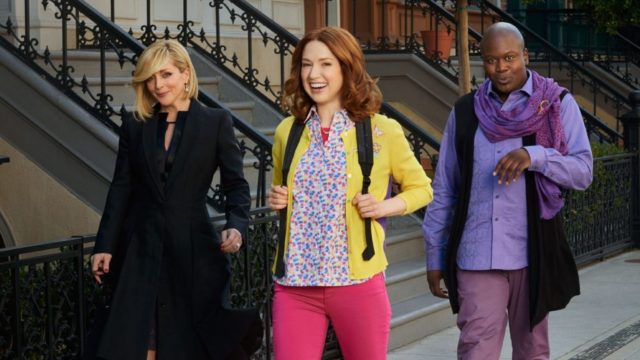 There are a lot of excellent series being produced on a regular basis. As a result, it can be a serious challenge for people to keep up even if they limit themselves to the kind of series that they are interested in, which is why reading up on some of their options can help them stumble onto something that they will love. One potential example is Unbreakable Kimmy Schmidt, which is a comedy that has been winning a fair amount of awards and accolades for its outstanding execution of its premise.
In short, the series is centered around the titular character, who was kidnapped by a Reverend when she was still attending eighth grade. As a result, Kimmy was held hostage along with three other women in an underground bunker for 15 years while being told by the Reverend that they were the sole survivors of a doomsday event on the surface. Luckily, Kimmy and the others are rescued in the first season, with the result that Kimmy makes a choice to start rebuilding her life in New York City rather than return home to the state of Indiana. On the whole, the series is produced with care and consideration, which might explain why it is set to see its fourth season in May of 2018.
Where Can You Watch Unbreakable Kimmy Schmidt Online?
With that said, if people are interested in seeing Unbreakable Kimmy Schmidt, they should know that it can't be found on their TV screens. Initially, there was a plan to put Unbreakable Kimmy Schmidt, where it would have been broadcast in the spring of 2015. However, that plan never happened, with the result that the series was eventually sold to Netflix. There, Unbreakable Kimmy Schmidt had a moment of great good luck because it got a two-season order right from the start instead of the one-season order that it would have received from NBC if that had gone through. Regardless, the gist of things is that Unbreakable Kimmy Schmidt can only be found online at Netflix, which promises to remain its home for the foreseeable future.
As a result, people who are interested in watching Unbreakable Kimmy Schmidt don't have to do a lot of searching to see what the options are for people living wherever it is that they live. Instead, all they have to do is head on over to Netflix. If they already have a Netflix subscription, they can start watching as soon as they choose to do so. In contrast, if they don't have a Netflix subscription, they will need to get one. On the whole, Netflix offers a number of options for interested individuals, but if they are still not sure whether they want to become a paying subscriber for the long run or not, they can always subscribe to the streaming service on a trial basis. That way, if they find that being a Netflix subscriber is to their liking, they can stay on to enjoy a wide range of content including Unbreakable Kimmy Schmidt at the times as well as the places of their choosing.