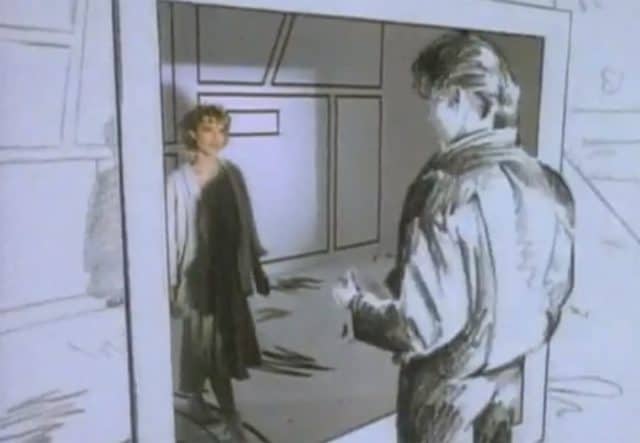 A-Ha's "Take on Me" is far and away one of the most famous and beloved 80s songs in history, and to go along with it, the video for the song was just as memorable. However, I think most would agree that this animated slash reality video was a little strange. It features a virtual comic book character making his transition into the real world. It's kind of a love story and the video constantly goes back and forth between comic book and reality shots. All in all it's solid and the music keeps everything going. However, what if the music were to completely stop?
What if we weren't distracted by the vocals, the falsetto, the special effects, and the synthesizers? What if we were just left with this super weird narrative? Mario Wienerroither of Musicless Music Videos discovered that taking away the music for Take On Me and dubbing in reaction sounds makes the edit feel far sketchier than the original video.
Check out the musicless version below and we also have the original for comparison.
Here's the original