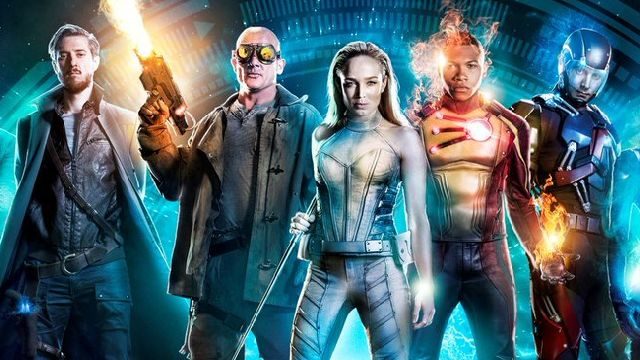 There are a number of reasons why people might want to watch Legends of Tomorrow online rather than offline. For example, most people have busy schedules, meaning that it is not uncommon for them to miss the episodes of even their favorite series from time to time. Under those circumstances, watching online might be their best way for keeping up with their favorite series no matter what is happening with the rest of their schedules. For that matter, people can watch whatever they want whenever they want as well as wherever they want, which is a huge convenience compared to being forced to turn on their TV at a very specific time. As a result, it is no wonder that more and more people are choosing to watch their favorite series online rather than offline in modern times.
Legends of Tomorrow is by no means an exception to this rule. After all, it is available to interested individuals through legitimate means on the Internet, which should come as welcome news to those who either have problems or are expecting to have problems tuning in at the scheduled times when it comes to the TV broadcast. Better still, these means offer them the usual upsides of online viewing, which is why interested individuals should make sure to check them out so as to enjoy Legends of Tomorrow in the manner that is most suitable for them.
Where Can You Watch Legends of Tomorrow Online?
One option is for interested individuals to get a subscription at Netflix. This is because Legends of Tomorrow is one of the series that can be found on said streaming service, which should come as welcome news to those who have already subscribed to it. As for those who have not subscribed to it at this point in time, well, suffice to say that Netflix offers convenient access to a lot of other content as well, including an ever-increasing amount of content that are exclusive to it. Combined with the fact that said content appeals to a wide range of tastes out there, interested individuals might want to get a subscription, if only for a short time so that they can make a more informed decision about whether they would be interested in sticking with something like it for the long run or not.
Another option is to go to the website of the TV channel that broadcasts Legends of Tomorrow in the relevant country. For example, someone living in the United States should check out the website for The CW. In contrast, someone living in Canada should check out the website for CTV. It is interesting to note that the pages for said series on said channels can come with a fair amount of other content of relevance as well, meaning that they are not necessarily bad places for their fans to hang out. This is particularly true when said content happens to be exclusive, which are often interesting to the most dedicated members of particular fandoms. Something that interested individuals might want to keep in mind.